Speech
"There is no military solution; the Minsk agreements are the only way that stability can be restored in eastern Ukraine"
Statement by Ambassador Matthew Rycroft of the UK Mission to the UN at the UN Security Council Meeting on Ukraine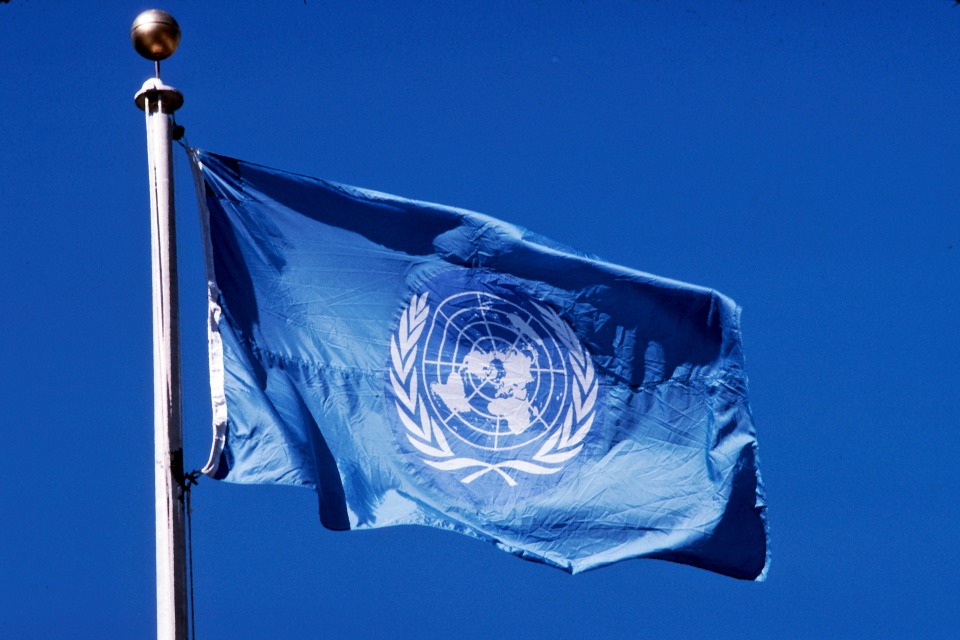 Thank you Mr President for convening this urgent meeting. And I thank as well the Under Secretary-General Feltman and OSCE Deputy Chief Monitor Hug.
Mr President,
It is disturbing that the Council must again return to this issue since fighting has flared up and Russian-backed separatists have broken the ceasefire provided for in the Minsk agreements. The fighting on Wednesday around Maryinka and Kyivskyi was an alarming escalation of violence in eastern Ukraine.
It is clear from the OSCE spot report that this was a separatist assault on Ukrainian military units. The OSCE observed heavy weapons mobilising in the territory controlled by the so-called 'Donetsk Peoples Republic'. These weapons moved westward, completely disregarding the terms of the Minsk agreements. Action of this kind and on this scale was clearly premeditated.
We have previously seen Russian-backed separatists seek to provoke a Ukrainian response and then twist this, as the Russian media are again seeking to do, into claims the Ukrainians launched an assault. These feints are transparent and Russian claims, and those of their separatist proxies, carry no credibility.
The world is watching. We know who is supporting the separatists. We have seen Russian soldiers captured in the Donbas. We have heard Russia's attempts to come up with innocent explanations for their presence there. We have noted the amendments to the Russian state secrecy law which prohibits now the release of information about the deaths of soldiers in peacetime. This legislative action suggests the Russian authorities want to silence the justified questions they're facing from families, journalists and civil society. We have seen Russian supplied T-72 tanks and Uragan rocket launchers operating on Ukrainian soil. And we have seen countless convoys of supplies flooding across the border from Russia. Russia claims these are humanitarian supplies but won't cooperate with the legitimate government in Kyiv in a way that would allow for verification of these claims.
The tragedy, and the hypocrisy of the separatists, is that the ordinary people of Ukraine are the ones who suffer. Over 6,000 have been killed and more than 1.3 million have fled their homes. We hope that High Commissioner Simonovic will be able to brief this Council on his recent report on the distressing human rights situation in eastern Ukraine later this month.
Mr President,
There are three things that now need to happen to prevent further escalation.
First, Russia must immediately withdraw its military forces from Ukraine, stop its flow of weapons to the separatists, and make every effort to secure a political solution to this crisis. This includes the immediate release of Nadiya Savchenko, who has been illegally detained for nearly a year. Second, we urge Russia to use its considerable influence on the separatists to cease their provocative behaviour and live up to their commitment to implement fully the Minsk Agreements. The separatist forces are Russia's creation; they are Russia's tool. Russia has the capacity and the influence to control the separatist forces. It must exercise that influence to ensure compliance with the Minsk agreements. If it is not ready to do so, this Council must be clear in its condemnation.
And third, it is vital that all parties engage seriously in the process and implement the Minsk agreements. The Trilateral Contact Group, the Trilateral Working Groups are essential mechanisms for making this happen and their roles are clearly spelt out in paragraph 13 of the February Minsk agreement. We need all parties, both Russians and Ukrainians, to engage these groups in a genuine and constructive way. We are disturbed to hear that the economic working group was not able to meet earlier this week because a Russian participant did not attend. And that Russian and separatist participants walked out of a session of the Trilateral Contact Group.
Mr President,
The European Union has made clear that the duration of sanctions against Russia is directly linked to the complete implementation of the Minsk agreements. And through Resolution 2202, this Council has made clear that we too expect complete compliance with the Minsk agreements. So there is no military solution; the Minsk agreements are the only way that stability can be restored in eastern Ukraine. We must all recommit to their implementation and to upholding the sovereignty, independence, unity and territorial integrity of Ukraine.
Let's not forget that this crisis started with the illegal annexation of Crimea by Russia. Over a year on from that illegal annexation, we cannot lose sight of what is at stake in eastern Ukraine. A return to violence and conflict would come with a terrible human cost for all sides, and it would represent a further attack on the rules-based international system that we have shared and valued for the past seventy years.
We all depend on that system; enshrined in the Charter of the United Nations. Any escalation in Ukraine calls into question Russia's commitment to these principles.
Mr President,
Our relationships with Russia extend far beyond the borders of Ukraine. But in order to foster cooperation and trust, as we want, those relationships must be based on honesty, mutual respect, on dialogue. Until Russia is able to demonstrate that commitment in Ukraine, this Council needs to remain actively engaged in overseeing the full and timely implementation of Resolution 2202.
Thank you Mr President.
Published 5 June 2015