Speech
Second Prison forum in Kazakhstan
Speech given by Greg Quinn, British Chargé d'Affaires to Kazakhstan on December 12. This is an English transcript of the speech.
Dear Secretary of State, Vice-Prime Minister, Ministers, ladies and gentlemen, friends and colleagues.
I am delighted to speak today at this Second Prison forum. Let me thank the Prosecutor General's Office, Ministry of Internal Affairs, the OSCE and Penal Reform International for organising this event. Let me also thank all the participants and experts for taking part.
On 03 December this year a Memorandum of Understanding on co-operation in the sphere of justice and the establishment of a joint consultative committee was signed by the Prosecutor General's Office of Kazakhstan and the my own Ministry of Justice . This is a great accomplishment in the bilateral relationship between our countries and the result of much hard work and dedication on both sides. I would particularly like to thank the Prosecutor General for his personal commitment to this document. We now look forward to the implementation of that MoU in coming months and years.
I think we can all agree that the rehabilitation of ex-prisoners is a significant problem in the Kazakhstani penal system. Unemployment, both while prisoners are serving their sentences, but also after their release from prison, is a challenge. Building an effective national system to address this is therefore important for the individuals concerned, as well as for the prison service administration and society as a whole. A well functioning rehabilitation system helps contribute to the reduction in the risk of reoffending and therefore in the size of the prison population.
It is therefore my sincere hope that this forum's holistic approach, bringing together a wide range of practitioners and stakeholders in Government ministries and penal administration, social support mechanisms, and local businesses will result in some significant progress in this area.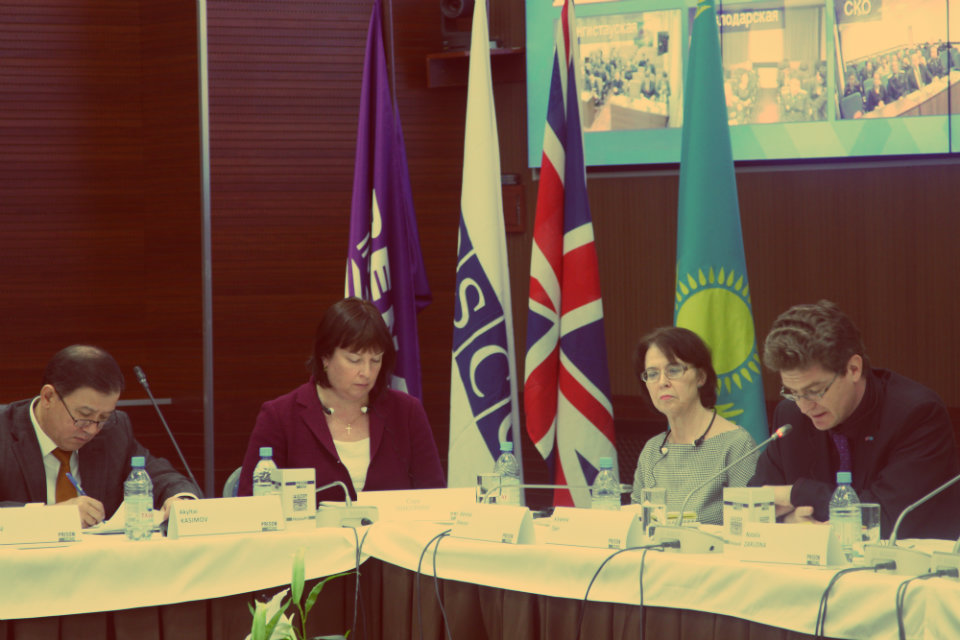 In January 2011, the functions of social adaptation and prisoner rehabilitation were transferred from the prison services to akimats. Today many resocialisation programmes are provided by religious centres and a small number of NGOs. However, given the large number of prisoners released each year, I believe there would be benefits in a government run programme to meet the needs of ex-prisoners. It is vital to remember that rehabilitation is not just important to ensure the reintegration of former prisoners into society, but also for wider security reasons and to prevent recidivism.
Today's discussions on re-socialisation of prisoners and the employment of ex-inmates will facilitate the development of re-socialisation in the regions of Kazakhstan as part of the Criminal Executive Code reform. In addition I hope it will help support positive developments in an ambitious Government-led reform process that covers the wider Kazakhstani judicial system. This will also help reduce prison population over time.
On behalf of the British Embassy, let me therefore thank you all for your ongoing efforts in this area. Significant progress has already been made but there are many challenges ahead.
Thank you.
Published 12 December 2014