Authored article
The new role for business in a fairer Britain: article by Theresa May
The Prime Minister writes in the Financial Times that if we believe in capitalism, free markets and free trade, we must be prepared to adapt.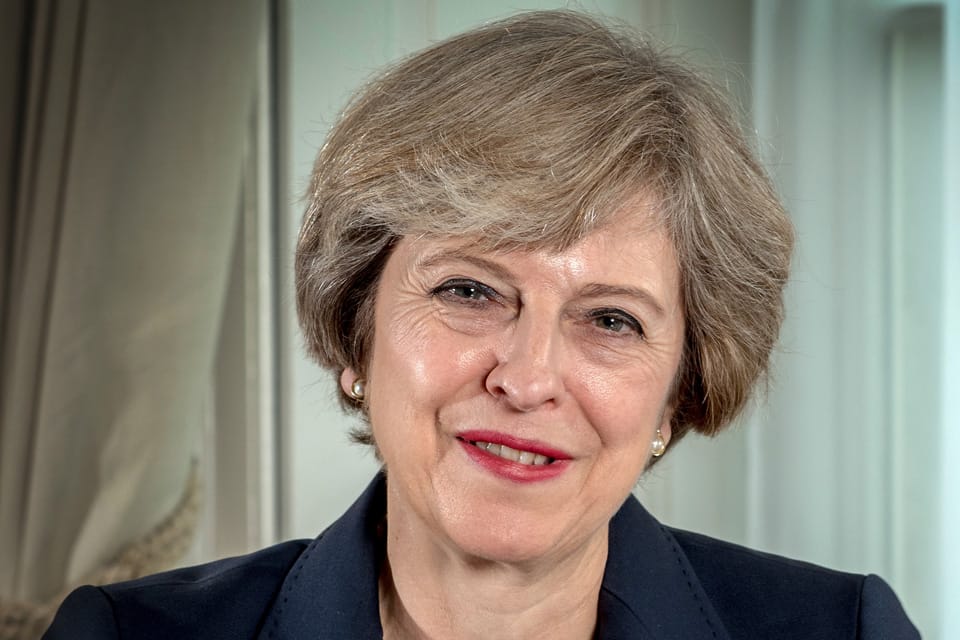 At the Lord Mayor's banquet in London last week, I set out Britain's global opportunity. I said we can lead the world in understanding the extent to which some people – often those on modest to low incomes living in rich countries like our own – feel left behind by the forces of capitalism, and in embracing a new approach that ensures everyone shares the benefits of economic growth.
In the Autumn Statement this week the Chancellor will set out this new direction. This government will continue the tasks of bringing the deficit down and getting our debt falling so that we live within our means, while doing more to boost Britain's long-term economic success. We will set out reforms to tackle low productivity and – crucially – provide targeted help to ordinary working families who are struggling to get by. We are a government that is not afraid to act to ensure the benefits of economic growth are shared by all.
We will show that capitalism and free markets continue to be the best way to create prosperity, spread opportunity and give people the chance of a better life.
But if we believe in capitalism, free markets and free trade, we must be prepared to adapt.
If we are to maintain confidence in a system that has delivered unprecedented levels of wealth and opportunity, lifted millions out of poverty around the world, brought nations closer together, improved standards of living and consumer choice, and underpinned the rules-based international system that has been key to global prosperity and security for so long, we need to ensure it works for everyone.
This is not a task for government alone. So on Monday at the CBI's annual conference, I will ask British business to work with me: helping to shape this new approach, setting the template for others to follow, and calling out what is bad in order to promote what is just and good.
The government will step up with a new Industrial Strategy that will get the economy firing on all cylinders, back Britain's strengths in areas such as science and innovation, and tackle longstanding problems like low levels of productivity and the historic imbalance towards London and the south east.
Britain will be the global go-to place for scientists, innovators and tech investors. We will invest an extra £2 billion a year in R&D by the end of this Parliament; set up an Industrial Strategy Challenge fund to back scientific research and development of technologies such as robotics, artificial intelligence and industrial biotechnology; and review our tax regime to encourage and support innovation.
We will not just back the innovators, but the long-term investors, too. For while the UK ranks third in the OECD for the number of start-ups we create, we are 13th for the number that go on to become scaled-up businesses. The government will act to turn our bright start-ups into successful scale-ups, launching a Patient Capital Review led by the Treasury that will examine how we can break down the obstacles to long-term investment in innovative firms.
Just as government must take a new approach, so business needs to change.
I will always be one of the strongest advocates for the role businesses play in creating jobs, generating wealth and supporting a strong economy and society. Yet we must recognise that when a small minority of businesses and business figures appear to game the system and work to a different set of rules, the social contract between businesses and society fails – and the reputation of business as a whole is undermined.
I am asking British businesses to work with me to change this. It will mean establishing the best corporate governance of any major economy, ensuring the voices of employees and consumers are properly represented in board deliberations and reforming executive pay. This will be essential to ensure business maintains and – where necessary – regains public trust.
It is an ambitious agenda but it reflects the scale of the effort required for the change we need. It will help us grasp the opportunity to lead the world in shaping a new economic approach that works for everyone. Let us seize that opportunity this week and let us build a stronger, fairer Britain together.
Published 20 November 2016