'The future of digital entertainment'
Intellect Conference, London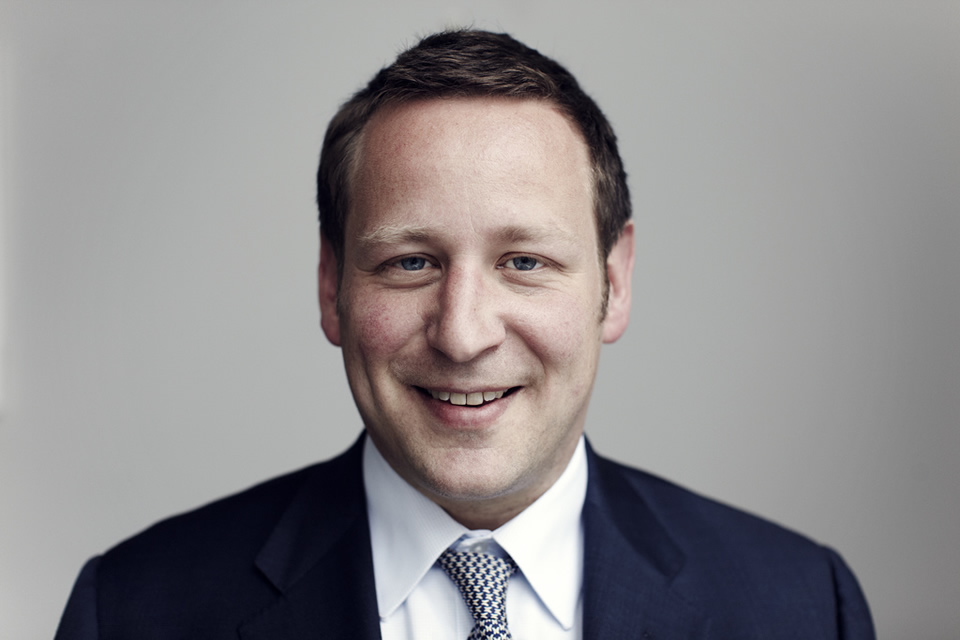 Thank you to Intellect for inviting me back to speak. 
I came to this conference last year, as a fresh faced Minister with an ambition for digital radio.   That ambition remains, but today I want to share with you the Government's ambition across the wider digital space as well.
The UK has one of the most dynamic and successful media and communications sectors in the world.   According to a report from the Boston Consulting Group, the UK is now the world leader in e-commerce, with an internet economy worth £100 billion a year.  The availability of enhanced 3G for mobile data transfer is at almost 90 per cent of the total population.  Our content sectors continue to thrive with international sales of TV content exports growing to over £1.3billion in 2009.  Indeed the broadcast content sector invested around £250m on UK commissions in 2009.
We have built on this success with initiatives such as East London Tech City that is helping to support the creation of a world leading technology centre in East London. Hailed as the "Digital Capital of Europe" Tech City has become a tremendous attraction to ambitious young technology entrepreneurs making it increasingly the place to be for the world's next generation of digital entrepreneurs. The success here has attracted other like-minded high-tech entrepreneurs and the area is booming.
Communications Review
 
Our job as Government is to maintain and enhance this success by creating a regulatory environment that is fit for purpose.  I am genuinely open- minded about how we should do this. I have been clear that we are willing to hear all ideas and solutions.  The regulatory framework that we put in place must reflect the convergence we are seeing in both content and infrastructure - and it must be dynamic and flexible enough to keep up with the pace of change we are seeing in these markets.
 
This conference is about the 'Future of Digital Entertainment'.  What I find interesting is that 'digital entertainment' is now almost impossible to define.  Ofcom's communications market report revealed that nearly half of people's waking hours are spent using media content and communications services.  But that can mean almost anything, from watching a film on your iPad at home to checking your twitter feed on the bus on the way to work.  Almost all of us now have, in effect, a digital identity which we access and interact with through a myriad of devices.  
That places a huge challenge on policy makers, used to an analogue world of regulation, where a certain amount of top down control could be maintained.  That is becoming increasingly difficult.  Control is effectively moving to the consumer.  I suspect the challenge for Government now is how to put in place "bottom up" regulation - regulation that can genuinely give the consumer control over the issues that concern them most, such as privacy, security and protecting their family from inappropriate content.
But it is also essential that we have an environment that lets you continue to innovate and create new products and services.  I am also instinctively and intellectually drawn to solutions that do not require statutory regulation.  Where it is appropriate and achievable we should look to market and industry led solutions, which by definition will be more flexible and more bespoke.
This means that your involvement in the process is vital.  As you know, to kick-start this process we published our open letter on the Communications Review in May. I am heartened by the 130 responses we have received through this process.
I want to be clear that this is not the end of the process but the beginning of a dialogue with you.  We will be publishing a green paper before the end of this year which will set out the Government's initial policy objectives and proposals.  This will then lead to a White Paper some time in 2012, and legislation beyond that.   But we will continue to engage with you and change and adapt our ideas with you.
 
##Broadband, Spectrum, TV Switchover
In the meantime, there is a lot that we can be getting on with. 
In the UK, 99.6% of population can access Broadband and over 70% actually use it.  We're pursuing ambitious plans to bring our infrastructure up to speed for a new digital age.  We will ensure that 90% of the population have superfast broadband links by 2015 to greater than 24Mbps, and that there is universal coverage.  The market will deliver the majority of this, but we have set aside more than £500 million to assist rollout.
It is also critical to the future of broadband that we are able to auction new spectrum at the beginning of next year, and we intend to ensure that this happens.  The process has been delayed for far too long and it is now critical that we progress.
The Digital TV Switchover programme continues apace, with a third of UK homes, including all of Scotland and Wales, successfully switching over. The remaining regions, including London in April next year, are all fully on track to be completed by the end of 2012.
The programme has, so far, been a model of how well the Industry can work together to achieve a common goal.
By 2015, we will be firmly on the path to being a fully digital nation.  Television switchover will have been successfully completed in 2012.  Our broadband infrastructure will be the best in Europe. And with a following wind, we should have 4G services running in a competitive mobile market place.
Radio
As promised earlier, let me now turn specifically to digital radio
This time last year my ambition for radio was defined by digital, and the opportunities digital offered radio to grow, innovate and engage.  By launching the Digital Radio Action Plan, I committed to a switchover programme and a programme of work which would allow digital radio to unlock its potential.
Last year, I set out the barriers to realising radio's digital future around 5 C's: Content, Consumers, Coverage, Cars and Certainty. These barriers remain valid today, although we have chipped away at them and are on a path to knock them down. There have been some significant changes in the last year. 
On content, we have seen the launch of the RadioPlayer which has brought together in one place live radio, on demand and podcasts from hundreds of UK radio stations.  A brilliant example of the innovations that can be achieved when industry works together.
The BBC has re-branded BBC 7 as BBC 4 Extra, with extended versions of well-loved Radio 4 programmes. On Saturday mornings Adam and Joe have returned to 6Music and that, for some, is reason enough to buy a new digital radio. 
The commercial sector has also played its part with the launch of new services such as Absolute 90s and 00's, and Jazz FM and Smooth have become national digital services.   
On cars, the move to include digital radio as standard in new vehicles has continued over the last year.  Around 14% of new vehicles have DAB as standard, up from 4% a year ago.  Ford have announced that all their vehicles will be DAB as standard by the end of 2012, while BMW and Vauxhall have made similar positive announcements. I welcome these commitments and the efforts that vehicle manufacturers have made in this area.
These all represent good progress, but they are not yet transformational progress.  There are still challenges to overcome. 
Consumers remain absolutely central to our considerations around a Digital Radio Switchover, and I know that many of you in this room have been working closely together under the Action Plan to ensure the needs of consumers, in particular some of the most vulnerable members of society, are met.
We have made excellent progress in establishing a minimum specification for domestic and in-vehicle receivers, and in considering the specific usability needs of people with disabilities and older people.
On coverage, two weeks ago, Ofcom published their consultation which set out how DAB can be built-out to current FM levels.  This shows that is both a realistic and achievable ambition.
We are working closely with the multiplex operators and broadcasters to agree the funding mechanisms and timetable for the build-out of local DAB.  We remain confident that agreement can be reached and that the necessary build-out of the local and national DAB platforms will be made to support a positive switchover decision.   
 
So we have achieved a lot against our ambition for Radio but there is still much to do.  We are still on course for a decision on switchover in 2013.  We should by then have a clear plan to create FM equivalent coverage, with costings; in-vehicle digital will be the norm; hopefully every radio sold by our major retailers will have digital capability; and the content proposition for digital will have continued to improve.
As for the communications review we are just beginning. The deadline for open letter responses has passed but really it is just start of the story.  Many of you will have strong views on how the regulatory structures should be shaped - we are still listening.  Once our Green paper has been published we will hold a full public consultation on our options we need you to be solution focused not just for your individual companies but for the whole of the UK Communications sector.
Thank you.
[Ends]
Published 5 July 2011