Supporting people with autism into employment
A speech by Lord David Freud, Minister for Welfare Reform.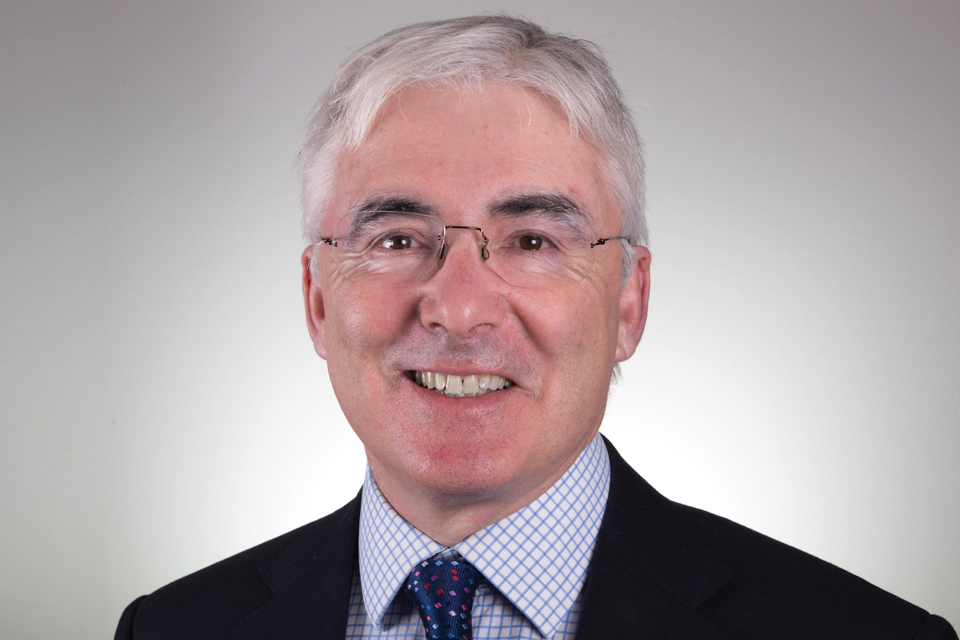 When I first met with Mark Lever back in 2008, I was deeply shocked to hear that only 15 percent of adults with autism were in fulltime work.
I vowed then that I would do all I could to help the hundreds of thousands of adults with autism who wanted to work, but weren't being given the opportunity.
It is doubly shocking when you know that the employment rate for people with autism is so much lower even than for people with disabilities overall.
Especially as people with autism have so much to offer - sometimes, indeed, more than people who aren't disabled - and can be so unique in their abilities.
Sadly, we know how hard it can be for many people with autism to find and stay in work.
Not because they don't have the skills, the commitment, or the drive, but because many employers just don't understand the benefits of employing someone with autism.
With an estimated 433,000 adults with autism in the UK, having only 15 percent in fulltime work means that there is too much potential going to waste; too many people in this country who could be more independent than they are; in short - too much wasted talent.
This is a tragedy, but not only for individuals and their families.
It is also a tragedy for employers, who are missing out on a large national resource of loyal and hard working staff. So the economy is also missing out.
But if we are to utilise this resource, and realise its potential, the impetus must be from employers themselves.
They must first realise what they are missing out on, then equip themselves to capitalise on it.
This is not about the state telling employers what to do.
Nor is it about meeting corporate social responsibility quotas.
No, this is about the sound business case for employing people with autism.
Employers need to know that it makes good business sense to employ people who are reliable, punctual and loyal; people who have good attention to detail and concentration levels; people who have excellent problem solving skills and can be analytical, resourceful and creative. What good employer wouldn't want an employee with those skills?
So this is why, in May last year, I set up the Employers Roundtable.
I brought together a group of employers and charities tasked with considering how more people with autism could be helped to get work.
The employers involved have a proven track record of working with, and promoting the employment of, people with the disability. 
I asked them to look at how best to harness the untapped talents of people with autism.
And I'm delighted to be here today to launch the results of their hard work - 'Untapped Talent', created with business, for business.
I'm glad to say that thanks in no small part to the National Autistic Society and Prospects, an increasing number of employers do understand the benefits of employing someone with autism.
And many of the employers in the room today will tell you just how beneficial it is to their business.
So it is now all of our jobs to use this guide as a catalyst to encourage even more employers to change the way they think about autism.
As everyone in this room knows, autism is a spectrum condition, which affects everyone differently, so no 'one size fits all' approach will work.
But by giving employers simple advice on everything from the interview process through to how an office should best be laid out, we can make employers much more 'autism friendly'.
This will help to overcome many of the challenges that people with autism often face in finding and staying in a job.
Savvy employers such as Goldman Sachs, Norton Rose and Hao2 know that a disability confident employer is a good employer.
We also know that employing people with autism can benefit the whole organisation.
Not just because of the skills the employees bring to the job, but by changing the way a company thinks of itself as a whole.
If you have good management processes for people with autism, you have good processes for everyone.
The minor adjustments that someone with autism needs for it to be an 'autism friendly' environment - such as clear goal setting for example, or a work place which isn't too bright or too loud - can not only help the person with autism but their colleagues and their bosses as well.
Small changes that can make a big difference to everyone. This is what this guide makes clear.
We all know that one of the best ways to increase independence and self esteem is to have a satisfying and worthwhile job. This is central to someone's identity.
We've heard today from Martin about some of the challenges people with autism face. But we've also heard about his talents and enthusiasm and how having the right support can make all the difference.
Thankfully, there are people out there who are dedicated to helping people like Martin.
When I visited Prospects earlier this year I was impressed by both the commitment of the staff and the determination of the people with autism themselves.
The work they do together, along with employers, changes lives.
The work carried out by Prospects in partnership with businesses just goes to show what can be achieved when charities and private sector employers work together.
But there is undeniably a role for Government here too - both national and local.
Enabling people with autism to work is cost-effective for the wider society.
Independence helps avoid financial dependence on families and on the state. And improving well-being reduces the need for costly NHS and social care services. 
Government initiatives such as Access to Work are vital tools in helping people with disabilities into mainstream employment.
Last year we spent more than ever before on Access to Work - over 100 million pounds, which helped nearly 36,000 disabled people to get or stay in employment.
This despite Access to Work being described by Liz Sayce in her recent review of disability employment as 'the Government's best kept secret'.
My fellow Minister, Maria Miller, announced only the other week an extra 15 million pounds for Access to Work, which, with other efficiencies, could mean an extra 8,000 disabled people being helped into employment. This could be highly valuable for people with autism.
But it is about more than just money - it is about changing attitudes to employing disabled people in general, and specifically people with autism. 
It is now up to everyone here to ensure this message reaches a wider audience.
I urge my fellow parliamentarians to speak to their local businesses, give them this guide, and encourage them to become autism friendly.
We must help other employers to see what everyone here knows: the benefits of employing someone with autism.
We must make it clear to employers that often by just making a few small adjustments to their business, someone with autism can make a loyal and hardworking employee.
We must make it clear that there is a huge pool of untapped talent out there just waiting to show what they can achieve.
We must make it clear that people with autism can work and want to work. They just need to be given the support and opportunities to make that become a reality and start adding the real value that they have to our economy.
Published 20 March 2012