Speech
Statement by British Ambassador to Liberia on presentation of credentials
Speech by the British Ambassador Designate on the occasion of the presentation of his credentials to Her Excellency The President of The Republic of Liberia.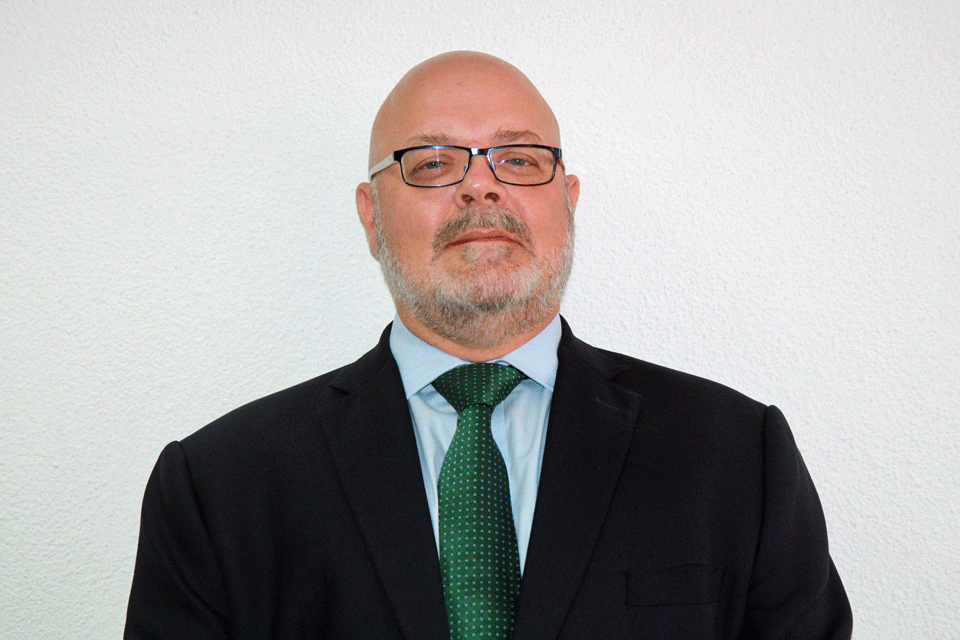 Your Excellency Madam President,
I am delighted to be back in Liberia. I was last in Liberia from 2010 to 2012 as the sole United Kingdom representative; during my time here I strongly supported the re-establishment of a British Embassy in Liberia. I was delighted when this was approved and our Embassy was formally opened in 2013. We now have a fully functioning Embassy including a DFID office, we are small - but we are efficient and enthusiastic.
When I left three years ago, Liberia was set on course for a brighter future, economic growth was at 8%, inward investment was growing and infrastructure was improving. Last year however Liberia along with its neighbours suffered an unprecedented crisis in the form of Ebola. The United Kingdom was at the forefront of the response to the crises in the region, deploying thousands of personnel, including hundreds of volunteers from our National Health Service and military to provide logistics. Our funding of the response amounts to almost a billion dollars an essential contribution to the regional crises. The UK is also the biggest bilateral donor to the UN Ebola Multi-Partner Trust Fund, on which the UN family can draw for work across the affected region with US$31.88m committed to date.
Ultimately getting the outbreak under control was down to the people of Liberia. County health teams, community leaders, and ordinary Liberians did a wonderful job, which goes to show that part of the country's social fabric is strong. I'd like to offer our condolences to all those who lost relatives and friends and express our thanks and respect to all who courageously worked to bring the outbreak under control and now, hopefully, to an end.
I sincerely believe that Liberia can get back on track to that brighter future. And we will help. The challenges Liberia faces now are enormous. There are so many priorities. A robust health sector, infrastructure - especially power, roads and communications are key, as is education. All priories identified in your Government's Economic Recovery Plan and your wider Agenda for Transformation. Our Department for International Development has over recent years made a significant contribution to the health sector and infrastructure and they are now closely looking at what further assistance they can give.
Equally important will be security and stability as Liberia takes on more responsibility for its own security. Your Government's plan for a ''whole of Government approach'' with an emphasis on efficiency, transparency, accountability, democratic and civilian oversight; coordination and professionalism, is very welcome. The United Kingdom stands ready to look at how it can best assist with these challenges. Of course we will do this in conjunction with our international partners, in particular the European Union and the United States and with international bodies such the UN and IMF where we are one of the leading actors. Also the Ebola outbreak has taught us all the importance of regional cooperation, that the fate of all countries in the region is intrinsically linked. We will actively look at how we can best help facilitate regional cooperation whenever the opportunity arises. For example I know a number of your military have been trained by the UK supported International Security Advisory team based in Sierra Leone – and I hope there will be further opportunities for Liberians to benefit from training in that facility. Not just to improve their skills but to make contact with their counterparts in the region.
Private sector development will be essential. Liberia has considerable assets with its natural resources, youthful population, and US-trained expertise. I was pleased to hear from UK companies in the UK that they were still keen to do business in Liberia and be part of Liberia's recovery plan. I will do everything I can to encourage and facilitate UK companies to do business here. To encourage inward investment it will be important that Liberia creates a well regulated governance framework that is easy and transparent for businesses.
The United Kingdom was the first country to recognise Liberia more than 150 years ago. The ties between the United Kingdom and Liberia remain strong. On the international stage we work together on many of the same issues, you personally Madam President have co-chaired the UN High Level Panel on the future development agenda with the British Prime Minister, David Cameron. I know also, like us, you are active on the international stage in your commitment to end sexual violence. As you noted in your kind message to her Majesty the Queen on her 89th Birthday, we share common values of respect for human rights, the value of equality, freedom and justice for all.
Madam President you and your Government have delivered 13 years of security and consolidating democracy. A considerable achievement. I very much look forward to working with your government, the private sector and civil society to continue this progress – and - as I said on my appointment as Ambassador designate - help Liberia fulfil its potential for a peaceful and prosperous future.
Your Excellency Madam President, I thank you.
Published 15 June 2015