Speech
Speech to the Association of Police and Crime Commissioners
Eric Pickles' speech to the Association of Police and Crime Commissioners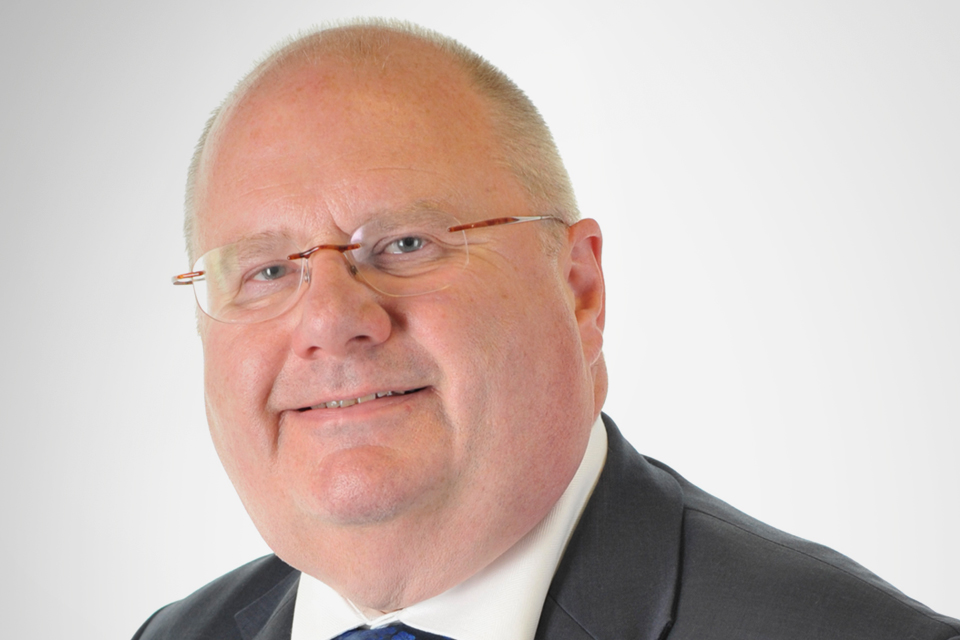 It's a pleasure to meet with you again and to congratulate you on your first year in office.
I'm sure it's been a year of intensely hard work. But I'm equally sure that it's been intensely rewarding to be the voice of the people in the police so communities know who to turn to and have confidence that things will be put right.
All public services have got to get used to being accountable to the public: to being open and honest about what they are up to, actually listen to what people want and respond to what they need.
It's your job to make that happen in the police and while that is undoubtedly a challenge I also think it's a really exciting opportunity.
But however people's priorities vary from community to community, wherever you go around the country fundamentally, people want 2 things: better public services and better value for money.
We still spend far too much time and money responding to emergencies and not enough time preventing problems from reaching boiling point.
There are too many issues which fall through the gaps because they don't, strictly speaking, belong to any one service and other areas where there is waste and duplication because people aren't talking to each other.
We simply can't afford that any more. And I know you appreciate that more than anyone because it's the police who have to step in and pick up the pieces when other public services have failed.
There have been significant strides in recent years in services working more collaboratively and more effectively at every level.
For example, Ken Knight highlighted many instances of the fire services and police working more closely together, and through more locally-led joint working between the blue light services there is scope to both save money and save lives - and that's something we'll be talking more about in the response to Sir Ken's review.
But collaboration can't just be limited to the emergency services. If we are going to both cut crime and cut costs in future, we need public services to change radically so they are absolutely focused on prevention and early intervention: better at addressing the problems like alcohol or drug abuse, truancy or petty crime - the warning signs which can lead to bigger problems down the road.
We absolutely need the common sense, leadership and challenge that the police can bring to the table - and there are potentially massive pay offs for the police too: fewer call outs, less repeat offending, and huge savings as a result.
There are some great examples of this in the community budgets pilots:
In Greater Manchester: transforming the way they work with young adults at risk of going to prison to save £183 million over 5 years.
And in Cheshire: changing the way they tackle domestic violence - stepping in early rather than dealing with the fall out - saving £1.8 million over 5 years and not just saving money but saving lives.
And of course our efforts to counter extremism can only be successful when the police are working hand in hand with councils and community groups. Not just coming down hard on illegal activity - challenging extremists, tackling hate crime, and building up a more accurate picture of those crimes through better data collection – whether of anti-Muslim or anti-Semitic - but also working to build up community resilience, especially in drawing young people away from messages of hate and fear - offering them instead positive activities, positive role models, a sense of belonging, of shared values and of social responsibility. Nationally, the police are heavily involved in the excellent work of youth united and the police cadets, and locally they are involved in many more projects to tackle extremism.
And the final example of this more collaborative, preventative approach is the troubled families programme: sorting out the households who've got multiple problems who cause massive problems for their communities and who cost the public purse £9 billion a year.
We asked councils to identify these families, but they've often been known to the police for years with crime escalating from truancy to shoplifting to criminal damage, often mixed in with chronic worklessness, poor literacy, mental health problems, drug use, truancy - the list goes on and on and the cycle starts again with the next generation. In Oldham, a single troubled family was responsible for nearly 100 call outs over a year.
We cannot keep throwing billions of pounds to contain the chaos these families cause so instead we are taking an assertive, intensive approach which is already turning families around.
And the challenging, authoritative voice of the police is crucial. Some of the most successful family intervention projects are those where the police are heavily involved. Because sometimes it's only when a family is truly confronted with consequences - whether that's the threat of eviction, of having kids taken into care, or criminal proceedings - that they start taking things seriously.
It's an approach which involves tough love: workers who are sensitive and supportive when that's needed but are also prepared to say enough is enough.
In Wandsworth, I met the police officer working full time on their programme who is rolling up her sleeves and working with families on a daily basis.
In East Sussex, there are 24 trained officers who devote a quarter of their time to family intervention work.
And in Buckinghamshire the Chief Inspector is jointly leading work across local public services to make sure resources are being used to greatest effect.
None of this is about turning police officers into social workers. But it is about investing resources wisely, preventing problems becoming catastrophes and putting an end to the one family crime waves who cause such misery for their neighbours and are such a drain on police forces.
So yes it will save money - incredibly significant sums - but it will also make services work more effectively and shut down the failures which have allowed these families run riot in their communities for too long.
With the fresh perspective you bring from outside the police forces, and in your role as champions of the local community, I am sure you can see the benefits. So if you and your force are not already involved in your local troubled families programme, then I hope you will go back and put that right.
Thank you very much.
Published 10 October 2013