Speech
Speech to the All-Party Parliamentary Group on Credit Unions
Government investment in credit unions will help them provide more services and help more people.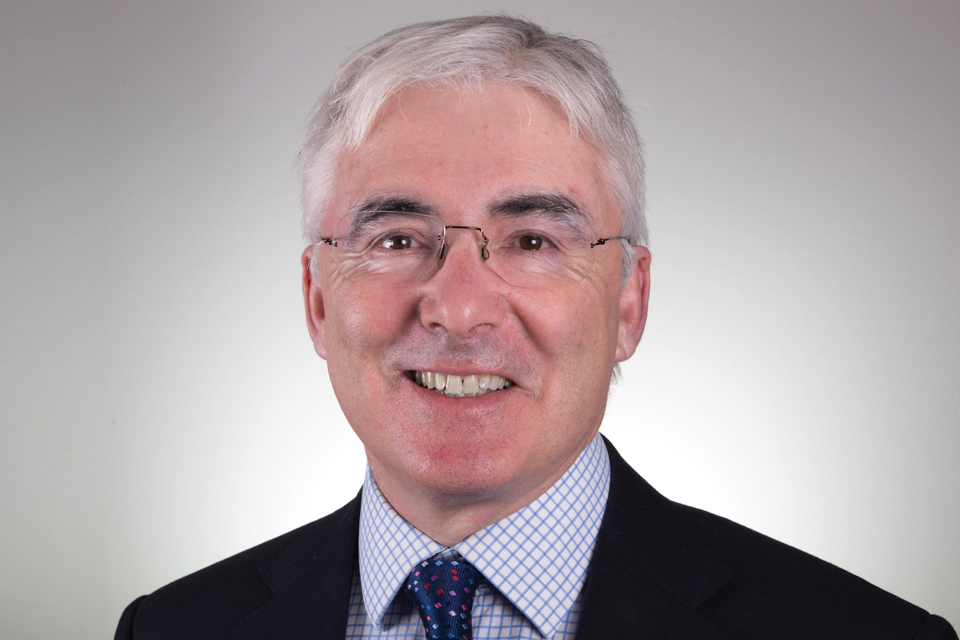 Many thanks for the invitation from Damian Hinds to attend today's All Party Parliamentary Group on Credit Unions.
I would also like to thank Steven Roberts and Barclays for their continued support for the credit union sector.
I would like to start by congratulating ABCUL on their success as the winning bidder in the recent DWP Credit Union Expansion Project (CUEP) procurement exercise.
However, I would like to caveat this by saying that the hard work starts now. I know it will be a hard task but if we get this right it will mean the credit union sector:
doubling their membership to 2 million
providing affordable loans and saving up to £1 billion in interest payments to their members
becoming financially self-sustainable and not reliant on government funds
It seems like a long time since the Feasibility Study Report (FSR) from Deanna Oppenheimer was published, and a lot of people have worked very hard to get us to this point and my thanks go to them.
All that hard work demonstrates that this is a challenging project, but one that is very important to a lot of individuals and organisations.
I recall the positive responses I got when talking to a very influential and knowledgeable group of representatives from the financial inclusion sector at a roundtable meeting to discuss the FSR in London last year.
This showed me that there is a great desire for success with this project and that credit unions are held in very high regard in many quarters.
So ABCUL and their partners start the contract process with a great deal of good will.
But we know goodwill alone will not get us to where we want the credit union movement to be.
The sector is diverse and fragmented. There are around 400 credit unions in GB, but the range of services offered varies, ranging from basic saving and loan accounts to ISAs and mortgages.
DWP supported credit unions with £113m between 2006 and 2012.
Government invested in over 150 credit unions, which made over 610k loans with a value of £274m, and saved people over £250m in interest charges.
The majority of the people interviewed as part of the FSR wanted to use modern services, products and access to affordable loans from credit unions.
But only 2% of the population in GB are members. In America it is 44% and in Ireland it is over 70%. That imbalance cannot be right.
It is clear that the services currently offered by credit unions and those that could be offered in the future can offer real benefits to individuals….not least those looking for a good deal when seeking to borrow small sums.
However, about 7m people, some of them benefit recipients, would gain from access to improved financial services including low cost loans.
So we have asked credit unions to step up to the plate.
And Government is keen to support that aspiration. We also recognise the benefits that credit unions bring to local people and local economies, and we are happy to fund credit union expansion.
Our objectives are demanding – we want to gain a further 500,000 CU members within 2 years, and a total of 1m more members by 2019. And we want to save consumers up to £1b in interest payments.
All of this to be achieved by changing the way credit unions work, introducing more efficient processes and automation to reduce overheads, whilst offering modern, desirable products to consumers.
We are going to fund support for credit unions to:
introduce integrated web based customer services and access channels
introduce automated decision making and financial management and control systems
provide new financial products that people want
develop partnerships to expand payroll deductions
market the improved new services, and
work with the Post Office
ABCUL's bid includes credit unions from Scotland, Wales and England, Mostly community based with some being employee based. Very much what we wanted.
However, I am told that ABCUL's bid is more ambitious than required by our tender.
They plan to achieve around 800k additional members by March 2015, and more than a further million members by 2017. And they plan to save consumers even more than the £1b originally proposed
Our tender required a minimum consortium of 15 credit unions at the outset of the contract. ABCUL plan to have 25 at the outset and at least 82 by October 2014.
I'm also pleased to say that credit unions are not solely relying on Government to fund expansion. ABCUL and its credit union partners are making a financial contribution of 25% towards the cost of marketing and IT systems change to demonstrate their commitment.
I referred earlier to the feasibility study. It also suggested that an increase in the interest rate that credit unions may charge would benefit the sector. HMT has conducted a consultation exercise to consider increasing the capped APR that CUs are allowed to charge. We are looking to increase the maximum monthly rate from 2% to 3% beginning from April 2014.
That will require a change to credit union legislation, and to that part of the Consumer Credit Act relating to credit unions.
The consultation ended on the 15th March and I expect my colleagues in HMT to publish their response later this year.
Allowing credit unions to charge more, particularly for smaller loans that are more expensive to administer, will ensure that credit unions remain a stable and reliable option for those that rely on them.
But, to be clear, this isn't about hard-pressed consumers paying more for borrowing from credit unions. Credit unions cannot expect to balance their books by charging more for their loans.
They have to play their part and deliver their services more efficiently, offer better products, and work together across shared platforms, achieving economies of scale, with a broader membership base.
That is the package of measures that will give credit unions a real chance to have a future.
As you are aware, major reforms of welfare benefits begin this month, including the testing and introduction of Universal Credit.
A key aspect of Universal Credit is that it should mimic work and the receipt of a salary, whilst placing the responsibility for household budgeting within the household.
But there will be a place for organisations such as credit unions, to offer products and services to support those who need them.
Credit unions can make an impact as benefit claimants' transfer to Universal Credit and into work by offering budget management facilities, opening bank and savings accounts and offering affordable credit.
So we meet here today at the start of something really important.
ABCUL and their partners have an opportunity to make a real difference to the future of credit unions in the UK.
And by doing that, improve the lives of many more consumers.
Government wants to help, but the credit union sector must want to change and see that real change is the only way forward.
I look forward to ABCUL working in close partnership with DWP to make our ambitions a reality.
I am sure that the sector can meet this challenge and I look forward to hearing regular positive updates from this exciting project.
Published 22 April 2013