Speech
Opening of Steppe Eagle 2014 Military Exercise in Kazakhstan
Speech given by Her Majesty's Ambassador on 24 September. This is an exact English transcript of the speech, delivered in the Kazakh language.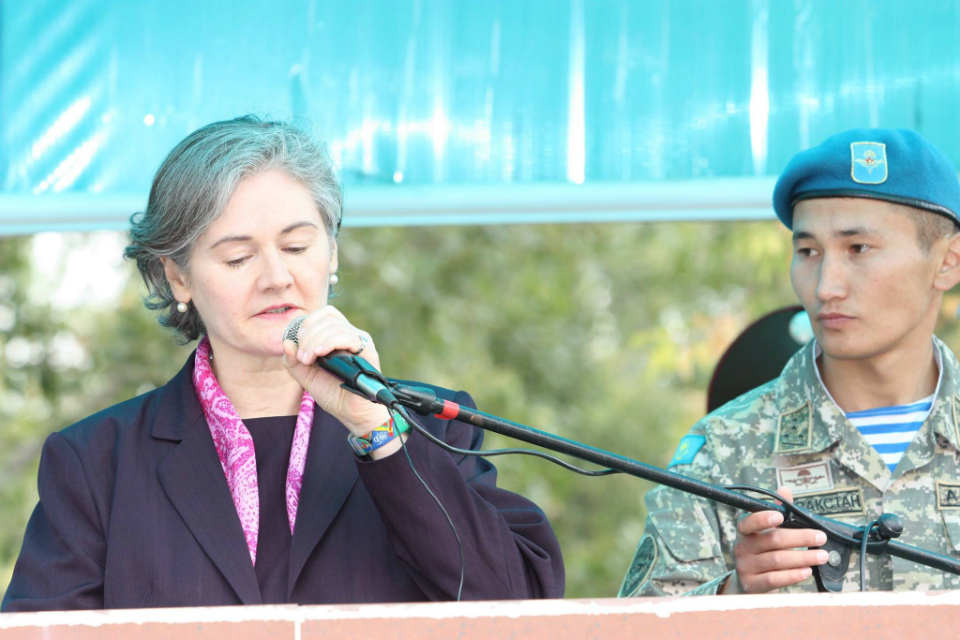 Major General Ospanov, Brigade Commander, distinguished guests,
I'm delighted to be here today for the start of this year's "Steppe Eagle" Exercise.
The United Kingdom has taken part in Exercise Steppe Eagle from the very beginning in 2003. Twelve years later, KAZBRIG are deploying for the first time outside Kazakhstan. Warm congratulations to everyone involved. That is a landmark achievement.
I'm delighted that experts from the "First Battalion the Rifles" [no need to translate this phrase] will be working with you for this year's Exercise. This continues their recent and close cooperation with the Kazakh Armed Forces.
The United Kingdom is proud to work with you as you prepare to take part in a United Nations peace keeping operation. Achieving that aim would be another milestone in the development of an independent and influential Kazakhstan. It would allow Kazakhstan to contribute towards international peace and security. The British Government therefore highly appreciates the commitment of the officers and soldiers of KAZBRIG.
Best wishes for a successful Exercise Steppe Eagle 2014!
Published 24 September 2014
Last updated 25 September 2014
+ show all updates
Added translation
Added translation