Oral statement to Parliament
Speech by Home Secretary on second reading of Immigration Bill
Speech given by the Home Secretary on Tuesday (22 October) in the House Of Commons at the second reading of the Immigration Bill.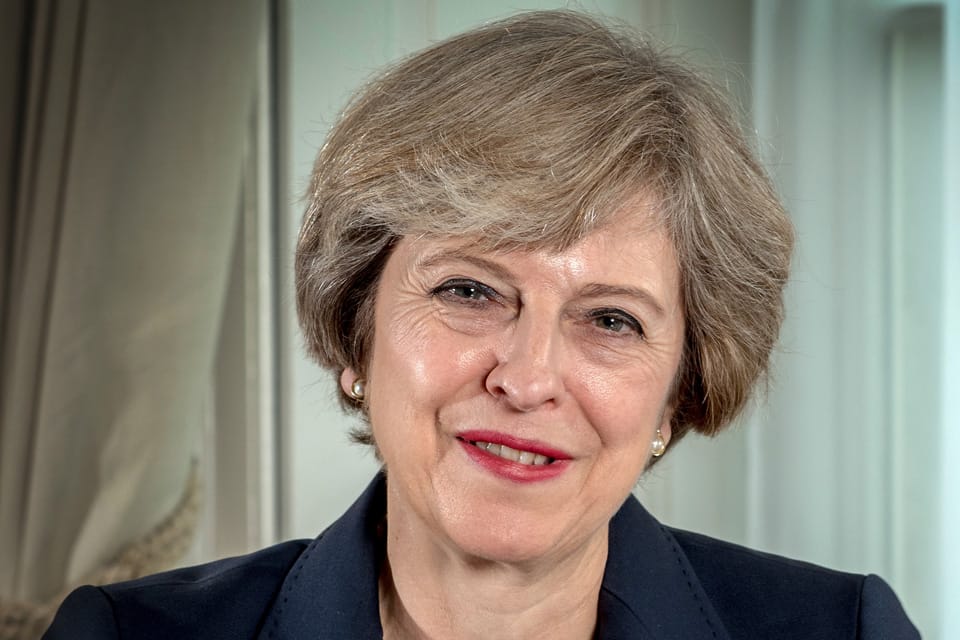 I beg to move that the Bill now be read a second time.
Mr Speaker, we have introduced a limit on economic migration from outside the EU, cut out abuse of student visas and reformed family visas. As a result net migration is down by a third. Our objective remains to reduce annual net migration to the tens of thousands by the end of the Parliament. We must also reform the immigration system that manages the flow of migrants in and out of the UK.
When I addressed this House in March this year, I explained that the immigration system we had inherited from the last Government was chaotic and dysfunctional. Having created a separate entity in Border Force to get a grip on border checks we were left with a UK Border Agency that still lacked transparency and accountability. To tackle this I split the UK Border Agency into two distinct operational commands inside the Home Office – UK Visas & Immigration and Immigration Enforcement.
I made clear that whilst organisational reform was necessary to transform the way we dealt with immigration, it would not, on its own, be enough to achieve that goal. We also needed to update the IT infrastructure, and change the complicated legal and policy framework that so often worked against us.
This Bill changes some of that legal and policy framework so that it will be possible for the immigration system to operate fairly and effectively.
Immigration system
First, it will cut abuse of the appeal process. The Bill will streamline the labyrinthine legal process which at present allows appeals against 17 different Home Office decisions. 17 different opportunities for the immigration lawyers to cash in, and for immigrants who should not be here to delay their deportation. By limiting grounds of appeal to 4 – only those which engage fundamental rights – we will cut this abuse.
Second, we will extend the number of non-suspensive appeals so that, where there is no risk of serious and irreversible harm, we can deport first and hear appeals later. We will also end the abuse of Article 8. There are some who seem to think that the right to family life should always take precedence over public interest in immigration control and deporting foreign criminals. This Bill will make the view of Parliament on this issue very clear.
Finally, the Bill will clamp down on those who live and work in the UK illegally and take advantage of our public services. That is not fair to the British public, and it is not fair to the legitimate migrants who contribute to our society and economy.
Part 1 of the Bill is about removals. The current process for enforcing the removal of people unlawfully in the UK is a complex one, with too many stages before an individual can be removed. With multiple decision points, the current system provides individuals with multiple opportunities to bring challenges throughout the process. This increases the risk of further delay before removal takes place.
We want to adopt a system where only one decision is made. This will inform the individual that they cannot stay in the UK, and enable Immigration Enforcement to remove them if they do not leave voluntarily. The existing system, designed by the previous government through their eight different Acts of Parliament, does not work. It was inevitable that such a complex system would be exploited. The Bill remedies this.
Removals
As well as delaying the removal process, some illegal migrants held in immigration detention may apply to an immigration judge for bail and use this chance to disappear. Bail may be appropriate in some circumstances. But can it be appropriate to grant bail when the detainee is booked onto a flight in the next few days and there are no exceptional circumstances? Should immigration detainees who have already been refused bail be permitted to make repeat applications day after day? The Bill will bring sense to the law in this area and stop this abuse.
Establishing the identity of illegal migrants is a further difficulty in the removal process. Visa applicants are required to give their fingerprints to an entry clearance officer before they enter the UK. Following my reforms at the border last year, the fingerprints of arriving passengers are checked to ensure the person who has travelled to the UK is the rightful holder of the visa. But there are gaps in our powers to take fingerprints. The Bill closes them.
When the police encounter a suspect, they have the power to check fingerprints. But when an immigration officer encounters a suspect illegal migrant, they may only check fingerprints where consent is given. Not surprisingly, not everyone consents. Officers need powers equivalent to the police so that when they find an illegal migrant, officers can check their fingerprints to confirm their suspicion, and start enforcement action.
Part 2 of the Bill is about appeals. The appeals system is complex and costly. There are 17 different immigration decisions which attract rights of appeal, and when a case finally comes to a close, some applicants put in fresh applications and start all over again. This is not fair to the public, who expect swift enforcement of immigration decisions.
Appeals
This Bill sorts out this mess. In future, 17 rights of appeal will be reduced to four. Foreign criminals will not be able to prevent deportation simply by dragging out the appeals process, as many such appeals will be heard only once the criminal is back in their home country. It cannot be right that criminals who should be deported can remain here and build up a further claim to a settled life in the UK.
As well as reducing the number of appeals, we propose to simplify the process. An appeal to an immigration judge is a very costly and time-consuming way to correct simple case working errors which could be resolved by a request to the Home Office to review the decision – this is what we already do overseas for millions of visa applicants. Applicants will be able to contact the Home Office and ask for a simple administrative review to remedy case working errors. This can resolve errors in decisions cheaply and quickly – within 28 days. This is substantially quicker than the average 12 weeks it currently takes to appeal via the Tribunal and all the costs this incurs. The Bill creates an effective and efficient appeals system. This will ensure that the process cannot be abused or manipulated to delay the removal of those who have no basis to remain in the UK but it still provides an opportunity to challenge a decision where fundamental rights are concerned.
Foreign criminals
The public are fed up with cases where foreign criminals are allowed to stay, because of an overly generous interpretation of Article 8 - the right to respect for family and private life - by the courts. Under the current system the winners are foreign criminals and immigration lawyers and the losers are the victims of those crimes and the law-abiding public.
The Government first sought to address this issue by changing the Immigration Rules in July 2012, with the intention of shifting the weight the courts give to the public interest. This House debated and approved the new Rules which set out the factors in favour of deportation and the factors against. The courts accept that the new Rules provide a complete code for considering Article 8, where we are deporting foreign criminals. However, some judges have still chosen to ignore the will of Parliament and go on putting the law on the side of foreign criminals instead of the public. So I am sending a very clear message to those judges – Parliament wants the law on the people's side, the public wants the law on the people's side, and this government will put the law on the people's side once and for all. This Bill will require the courts to put the public interest at the heart of their decisions.
Part 3 of the Bill is about migrants' access to services. We want to ensure that only legal migrants have access to the labour market, health services, housing, bank accounts and driving licences. This is not just about making the UK a more hostile place for illegal migrants - it is also about fairness. Those who play by the rules and work hard do not want to see businesses gaining an unfair advantage through the exploitation of illegal labour. They don't want to see our valuable public services - paid for by the taxpayer - used and abused by illegal migrants.
Access to services
Honourable Members will all know that the right of non-EEA nationals to work in the UK is restricted; and where the right to work is granted it may be restricted to a particular employer or limited hours. Employers are required to ensure that their employees have the right to work in the UK. If they do not, they will face penalties. But the process for enforcing these fines is complicated. The Bill will streamline this, making employers think again before hiring illegal labour.
Let me turn to the NHS. Many temporary migrants are currently allowed access to the NHS for free – as if they were permanent residents. This approach is extremely generous, particularly when you compare it with wider international practice. Our intention is to bring the rules regulating migrant access to the NHS into line with wider government policy on migrants' access to benefits and social housing. That means restricting access to free NHS care to those non-EEA nationals with indefinite leave to remain and those granted refugee status or humanitarian protection in the UK. Under this Bill, other migrants will have to contribute.
Migrants and NHS
Temporary migrants seeking to stay in the UK for more than 6 months will have to pay an immigration health surcharge, on top of their visa fee. I can assure the House that this surcharge will make the system fairer, and it will not undermine our aim of attracting the brightest and the best. We have carefully examined what other countries do and will ensure the UK offer is a competitive one in a tough global market.
Dealing with migrants is not new for the NHS. There is already a framework for charging other countries. The NHS must enforce this and recover the cost of treating foreign nationals from foreign governments. And, all of us in government will work with them to make the system work. The government also wants to ensure that illegal immigrants cannot hide in private rented housing. We are already working with councils to tackle rogue landlords. Rogues who provide 'beds in sheds' and illegal overcrowded accommodation. Under the Bill, we will go further and have the necessary powers to deal with rogue landlords who rent homes to illegal migrants.
Of course, many private landlords already make checks on a tenant's identity and credit status, making it difficult for illegal migrants to rent properties from them. But not all landlords do this. So we propose to replicate the long-standing requirements for employers to check the immigration status of those that they are about to employ.
We're not asking landlords to become immigration experts. Those that undertake simple steps will have nothing to fear, and there will not be a penalty. Rogue landlords will face penalties, hitting them where it hurts – their wallets. This will make it harder for landlords to house illegal immigrants, and harder for illegal immigrants to settle in the UK.
Proportionate approach
This is not excessive regulation. It is a proportionate approach to a significant problem. And we have listened very carefully to those who have warned us of the consequences of not doing this properly.
We will make it easy for homeless and vulnerable people to prove their entitlement through simple documentary requirements. We will have a statutory code of practice making it clear that if landlords racially discriminate they will be breaking the law. And we will exempt those parts of the housing market, such as homeless hostels and student halls of residence, where further regulation would not be appropriate.
The Immigration Bill will also introduce new rules to crack down on illegal migrants accessing banking products and services in the UK. Many illegal immigrants are already prevented from opening bank accounts thanks to existing identification and fraud requirements. However, there is no specific rule to stop illegal migrants from opening an account in the UK. This Bill will require banks and building societies, for the first time, to refuse a customer who wishes to open a new current account when they have been identified as an illegal immigrant.
Having tackled the ability of illegal migrants to work, access healthcare, rent property, and open bank accounts, I also want to ensure that illegal migrants are denied driving licences. The Bill will give legislative force to the current administrative practice. But the measures go further, giving us the power to revoke licences. We will do everything we can to make it harder for illegal migrants to establish a settled life in the UK when they have no right to be here.
Sham marriages
Part 4 of the Bill tackles sham marriages and sham civil partnerships – undertaken by a fraudulent couple for their own immigration advantage. The Home Office estimates that, every year, between 4,000 to 10,000 applications to stay in the UK are made on the basis of a sham marriage or sham civil partnership.
Registration officials already have a duty to report suspected sham marriages and sham civil partnerships to the Home Office. The number of reports of suspected sham cases has risen in recent years, with 1,891 reports received in 2012. At the moment we have the ridiculous situation where we cannot always stop a marriage or civil partnership that a registrar believes to be a sham. The current 15 day notice period provides very little time for the Home Office to act before the ceremony takes place.
This Bill will increase the marriage and civil partnership notice period to 28 days in England and Wales. It also allows for it to be extended to 70 days where we have reasonable grounds to suspect that a marriage or civil partnership is a sham. The Home Office will investigate the genuineness of the couple's relationship and consider taking immigration enforcement action where we believe it to be a sham. If the couple do not comply with the investigation, we will stop a marriage from taking place. Should a sham marriage or civil partnership go ahead, couples will not gain an immigration advantage. They will be removed or prosecuted.
Fixing immigration system
Mr Speaker, fixing the immigration system is not something that can be done overnight. There were too many problems with the system that we inherited for that to be possible. However, this Bill will help us further along that road. It is frankly ridiculous that the Government has to operate such a complex system to deal with foreigners who fail to abide by our laws. It is ridiculous that the odds are stacked in favour of illegal migrants. It is unacceptable that hard working taxpayers have to compete with people who have no right to be here.
This Bill will begin to address these absurdities and restore the balance. I commend this Bill to the House.
Published 22 October 2013