Speech
Speech: 30 September 2011, Andrew Lansley, National launch – Right Care 'Shared Decision Making' programme
Andrew Lansley speaks at the National launch – Right Care 'Shared Decision Making' programme.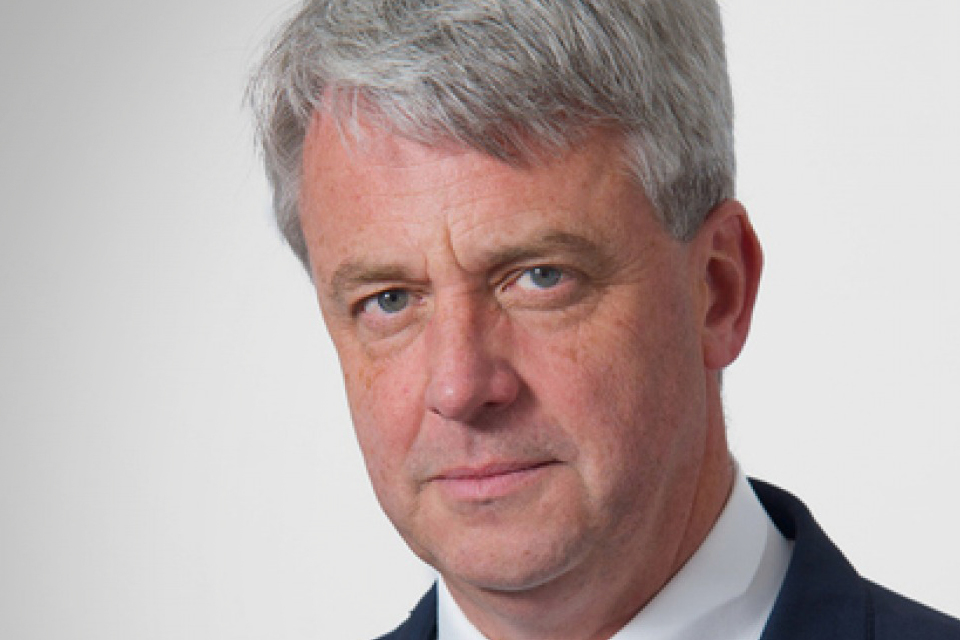 Air Space Conference Centre, Duxford
Shared Decision Making - No Decision About Me, Without Me
Thank you Robert [Harris].
And thank you all for coming here to this incredible place.  Duxford [Aviation Museum, Cambridgeshire] has been a part of our aviation history since the earliest days of the Royal Air Force, back in 1918.
If you can, today or another time, do have a look around the museum.  What you'll see is more than just history, you'll see the story of man's determination to always reach further.
There's everything out there:
•    from the earliest biplane fighters from the First World War,
•    to the Cold War giants like the Vulcan and Victor bombers,
•    and perhaps the world's most recognisable aeroplane, the Concorde.
Each, in their time, pushed the boundaries of what was possible.
Still today, we demand more.  We want them to go faster, to carry more people, to be more efficient, and at all times, to be safer than ever before.
It's this constant desire to improve that means that, mile for mile, travelling by air is by far the safest way to travel.
And more than that.  It means the modern airline industry has re-designed itself with the passenger as an integral part of the operation.
Today we are used to going online to compare airlines for quality and cost and to book our own seats.  The passenger is just as much a part of the process as the pilot or the flight attendant.
This ethos, this drive for innovation and this need for the very highest levels of safety is, of course, central to another field.  One we are all rather more familiar with.  Healthcare.
And here too, just as the airlines have done with passengers we need to do much more to make the patient an integral part of the process.
The newspapers are always interested in stories about the latest miracle cure, the new piece of expensive equipment that will change people's lives.
But innovation is not restricted to things you can hold and touch.  It's more than technology alone.
Just as much, if not more, it is about how we do things.  Looking again at the way things are now, imagining how they could be in the future and being bold enough to change.
That is what today is about.  Making the changes necessary to make big improvements in care.
And this time, the innovation, the big step forward is not a new machine or a revolutionary treatment.  It's a conversation.
Since the first days of modern medicine, when a doctor or other medical professional has spoken with their patient, it has tended to be quite a one sided affair.
The doctor takes the patient's history, makes a diagnosis and then prescribes treatment.
The patient's role has generally been rather passive.  Providing information when asked for it and accepting the medical opinion offered.
Now there will always be cases where this is exactly the right thing to do.
•    where problems are immediately life threatening,
•    where there is only one course of action
•    and where discussion only causes a dangerous delay.
If you are being rushed to operating theatre for lifesaving surgery, that's not necessarily the best time to be discussing treatment options.
But the fact is, that sort of care makes up only a small amount of the care provided by the NHS.  Most care today is for the treatment of long term conditions like arthritis or conditions where there are many options to choose from, like cancer.
Areas where the decisions taken can have a profound impact on the day-to-day life of the patient concerned and where patients have an active role to play.
And with these conditions, it is time for a change of direction.  Just as the aviators always have done, it's time to push the boundaries once more.
I want the NHS to move away from the paternalism of old and become a collaborative service.  A service where the patient is an active participant in their own care, no longer just a passive recipient of it.
When it comes to the conversations that matter - the ones that take place in the consultation room between doctor and patient - I want it to become, as UCL's Professor David Tuckett has called it, "a meeting between two experts."
The medical professional: the expert on the diagnosis and the various clinical treatment options available.
The patient: the expert on themselves, their lifestyle, their personal needs and wants.
But also, hopefully, a well informed patient.
For patients who properly understand their own condition are better able to self-manage their own condition, to feel in control of it and to be realistic about its long term impact on their lives.
Wherever possible, all patients should be expert patients.  This has been the aim of the Expert Patient Programme and it is my aim too.
For an expert patient is also aware of what choices they have and what those choices will mean for them.  Patients that are able to have a sensible discussion, to ask the right questions, to put forward their own views, opinions and preferences.
And when a patient is actively engaged and supported in deciding their own way forward, when they are properly informed, when they are empowered to manage their own condition and make their own healthcare decisions - an incredible thing happens.
Their condition, their outlook, their overall wellbeing improves.
And they make better decisions too.  Decisions made with their eyes wide open, fully aware of the pros and cons of each alternative.
But to be well informed, one needs information.
Information that sets out the facts and the options clearly and concisely.  That presents those things in a variety of ways - for sometimes a leaflet just isn't enough.
The Patient Decision Aids that we are launching today do just that.
There are now 8 Patient Decision Aids available on the NHS Direct website, covering conditions from knee osteoarthritis to cataract surgery.  You can find them on the main menu bar on the home page.
But this is just the beginning.  We are now commissioning a large suite of Patient Decision Aids and are working to embed Shared Decision Making into the culture of the new NHS.
And with the £3.5 million we are currently investing, I hope we can have as many as 50 or more Decision Aids over the next two years alone.
These Patient Decision Aids give patients the information they need at a time and in a way that they need it.  And not just clinical information.
When someone receives a diagnosis, such as when a woman finds out she has breast cancer, there is far more than just the clinical issues to deal with.  There are emotional ones too.
First, of course, there is the shock of it.  The worry about what it will mean for you and your family.  The worry about what the different treatments will mean.  The surprise that you actually do have a choice - in the case of breast cancer, between a lumpectomy with radiotherapy and a full mastectomy.
And there are other questions.  What will it look like?  What will it feel like?  Things you cannot even begin to address during that first consultation.  But it's the sort of thing that the Patient Decision Aids can really help with.
Earlier this week I was speaking at the Help The Hospices conference about the importance of choice in End of Life Care.  There are already so many choices that people and their loved ones can make.  I want them to have more choice.  To choose who cares for them, to choose how they are cared for and to choose where they want to die.
But to make such important, self-defining decisions you need to have the best information and support to help you make the right decision for you.  Patient Decision Aids will be a great help.
In time there will be a range of End of Life Decision Aids, starting with one currently being worked on to help people with advanced kidney disease , to be published shortly.
All the help and advice they need to make the right decisions about the right care for them, at the right time and in the right place, right there online.
**And for those who don't have or are uncomfortable with the internet, printed copies are also available.  Or for those who just want to talk to someone, the Decision Aids are far more than just a website.
There are real people to talk to, both on the other end of a phone and in person.  With good, nurse-led support, patients can ask the questions they have when they have had time to digest the news properly.
**Some of these first Patient Decision Aids have been piloted since February this year.  And already they have been making a huge difference.  Helping people to weigh up their decisions and to change their lives.
One patient, Julia, a woman in her early 60s, was diagnosed with osteoarthritis of the knee some years back that got progressively worse.  She used the Patient Decision Aid to better understand her condition and to make big changes in her life.
She said, "I think this tool is a great way to help me, and others, manage our own condition.  I am very motivated and I have lost a substantial amount of weight over the last couple of months.  If I do consider a surgical procedure, the website has helped me review the pros and cons and, whatever I decide, I feel I'll be making an informed choice."
Although those who have used the decision aids have been very satisfied and far better prepared, the numbers reached have so far been too small.
It's now time to embed this approach to decision making across the NHS.  To shift the culture from doctor knows best to a partnership of equals.  These decision aids are an important part of that shift.
But alone, they are not enough.  They also need to be adopted and accepted by the whole of the medical profession - by doctors, by nurse, by allied health professionals - so that they are used with patients as a matter of course rather than in exceptional circumstances.
It has often been said that the patient is the greatest untapped resource in healthcare.  It's time we changed that.
That means changing systems.  It also means creating a culture - among medical professionals and with patients - where all involved demand and expect this new approach to decision making.
The shift is in some ways subtle, but the impact can be profound.
In one of the films you have seen today, Sandie, the woman living with MS, summed/ sums it up beautifully.  She said, "Doctors can tell me the best about the medical side of things.  I can say what makes me happy.  Put them two together and that makes my life brilliant."
Shared Decision Making, a simple idea with life changing results.  These Patient Decision Aids are just one important step towards making the entire NHS a place where there truly is No Decision About Me, Without Me.
Thank you.
Published 30 September 2011