Speech
Speech: 23 May 2012, Paul Burstow, RCGP Carers Conference
Paul Burstow talks at the RCGP Conference.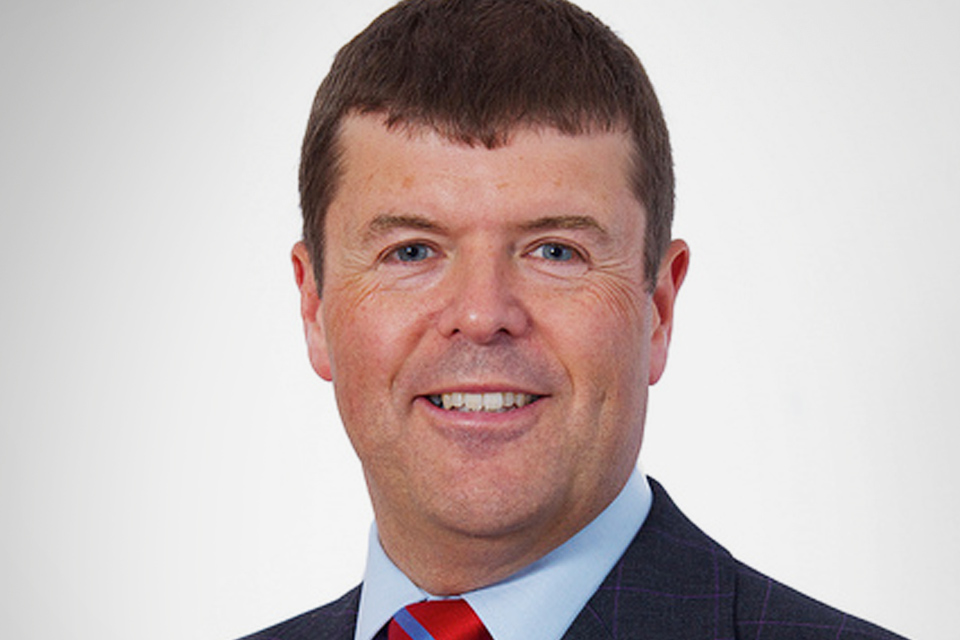 CHECK AGAINST DELIVERY
Thank you Nigel [Sparrow, RCGP].
The last hundred years have seen some truly profound changes in the lives of British people and their health.
Thanks to mass immunisation programmes, diseases like diphtheria, tetanus and polio - once feared killers - are now just something we read about in history books.
•    Dramatic increases in the amount and the quality of food in our diet…
•    the wealth of research on what will extend our lives and what will cut them short,
•    the countless and often breathtaking advances in medical technology - from drugs that keep our hearts beating for longer to robotic arms controlled by the power of thought…
…all of these things mean we are today living for longer than at any time in human history.
A boy born in 1900 could expect to live until his 45th birthday.  His twin sister a few years longer [49th].  A child born in 2012 will enjoy a life almost twice as long as their great, great grandparents.
This is the remarkable story of the last century or so.  A story that has transformed all our lives for the better.  And the chapters in this story continue to be written.  More advances, greater achievements, longer lives.
MAKING CARERS A PRIORITY
But there's another side to this story that's become a compelling narrative in its own right.  The carers' story.
For as we live longer, many of us will also need greater care as we age.  And medical advances mean that some physical, mental or learning disabilities will demand a lifetime of care.
And for everyone who needs care, there are the carers.  The sons and daughters, the brothers and sisters, the mums and dads who give up so much of their own lives so they can make the lives of those they love that bit better.
There are already around 5 million carers in England and there will be far more in the years ahead.
It is the responsibility of the government, of the medical professions and of social care to to support them and, yes, to engage with carers' experience and recognise their skills and their dedication.  That is what I hope we will do.
And before we can do any of that we have to find them.
Identifying and getting in early with the right information and the support they need is crucial.
Indeed, new research this month from the Carers Trust revealed that two thirds of carers had never sought help from sources others than their friends and family.
A situation Susan Hartnell-Beavis knows this only too well.  She has written a book, 'If Only I'd Known That' about her own experiences caring for her husband with dementia.  She writes passionately about the importance of getting help early - often it's the difference between coping and breaking down.
80,000 copies of Susan's book have been distributed across Somerset and Dorset, helping carers, new and old, learn some of the lessons that she learnt the hard way. And we need more inspirational voices like this.
Next week, I'm going to the launch of a new initiative by Sainsbury's in my own constituency.  They will be trying to spot carers by what they buy.
So if someone is shopping for someone else as well as themselves or collecting a prescription for someone else - they will be directed to local support services.
Of course, some people, at least in the beginning, do not think of themselves as a carer.
Because they are uncomfortable with the label.
Some even feel they are being disloyal in simply asking for help.  That they should be able to cope on their own.
We all need to be clear: there is no shame in asking for help, and an awful lot of good can come of it.  And I want to make it as easy as possible to ask and to get the help that can make such a difference - both to the carer and the person being cared for.
With the right help, information and support, carers can care better.  They can stay healthy - physically and mentally.
BUILDING ON BEST PRACTICE
Supporting carers also makes sense from the point of view of the NHS and local councils.
By involving carers - and I very much include all carers here, even young carers - by involving them as equal partners, some important things can happen:
•    Patients can be better supported to live at home for longer;
•    We can move the focus from a crisis service to a wellbeing service,
•    And we can make the lives of tens of thousands of carers that much easier by looking after their physical and mental health.
Across the country there are examples of where this is already happening.
Like in Westminster, where the local NHS and the city council have been hailed by the King's Fund for producing a "model" Joint Strategic Needs Assessment, produced together with both users and carers.
Or the proliferation of Carers Cafes, from London to Leicester - providing a monthly lifeline for carers, providing everything from councillors' surgeries and local information to a cappuccino.
That peer support, the emotional and practical support can make all the difference.
But a few stand out examples are not enough.  This needs to be happening everywhere, all the time.
After all, one in ten patients in every GP practice could be a carer to someone who is sick, frail or disabled.
So, over the last few years, the Government has worked with others to find out what works, for example through the Carers Strategy Demonstrator sites.
We've worked with the Royal College of GPs and a number of carers' voluntary organisations to support primary care commissioners and providers:
•    training primary care staff,
•    reviewing the GP training curriculum,
•    and recruiting GP carer champions and volunteer carer ambassadors - some of whom I know are with us today.
The RCGP is also developing guidance for the new Clinical Commissioning Groups to help them think differently when it comes to carers.
You'll hear more about all of these later today.  And they are only the beginning, there will be more things like this to come, more support for the new system.
To be blunt.  For this to work, we need all the Royal Colleges on board.
But that shouldn't stop all of us from talking to GPs, educating and influencing their views about carers so they can make the most of their new autonomy.
A great example of what is possible is the GP prescription service run by Cambridge Crossroads Care.  You'll hear about it in more detail when Dr Helen Brown speaks later on.
They have taken the notion of the prescription and run with it.  So rather than just saying "take two of these tablets and come back in a fortnight", they can do things like prescribe a three day break.  Or they can support a carer to take the one they care for out for the day.
I think this sort of social prescribing is a great way of giving a carer a break rather than picking up the pieces once they've had a break down.
This is why the Coalition Government is making sure the £400m we've committed to support carers to take a break - will be spent where it's needed.
At the moment it's spent by Primary Care Trusts. This year's NHS Operating Framework requires them to develop plans with local authorities to show how they will use this money to support carers and to publish those plans by the end of September.
From next April, responsibility will move to the new Clinical Commissioning Groups.  But the money will stay the same and it should be used to support carers.
Because, as most of you will know, it's the small things that can make a world of difference.
LOOKING AHEAD TO THE WHITE PAPER
Now, politicians have been talking about reforming social care for years.  But nothing much has happened.  That's about to change.
Soon, we'll publish a White Paper setting out how we're going to tackle many of the major issues that people raise time and time again.
That Paper will be followed by a draft Care and Support Bill that will set out how we propose to change forever the way we do social care in this country…
It may or may not be a surprise that the concept of supporting carers permeates the White Paper, so vital are carers to a new and improved social care system.
And while I can't yet talk in detail about the White Paper, I can say that one of the things I want to do is to place the rights of carers on a much firmer footing.  So that the law recognises carers rights and their role in caring for others.
CONCLUSION
The government, the NHS, the whole social care sector - are waking up to carers.  To their role, their needs and their potential.
I know change has been frustratingly slow.  But it's now time to ramp up the pressure.
[Dame] Philippa Russell, Chair of the Standing Commission on Carers, is up next.  But I hope she won't mind me quoting a carer who took part in a webchat with her earlier this year.
The lady said, "Sometimes all I really need is for someone to come and maybe have a cuppa and listen to me. I see so much mentioned about care and support, but I just seem to get into an all or nothing situation. All I really need is somebody to care about me."
I couldn't agree more.
Thank you.
Published 23 May 2012