Speech
Speech: 19 September 2011, Andrew Lansley, Summary of Round Table discussion, UN High Level Meeting on Non-Communicable Diseases
Andrew Lansley speaks at the Summary of Round Table discussion, UN High Level Meeting on Non-Communicable Diseases.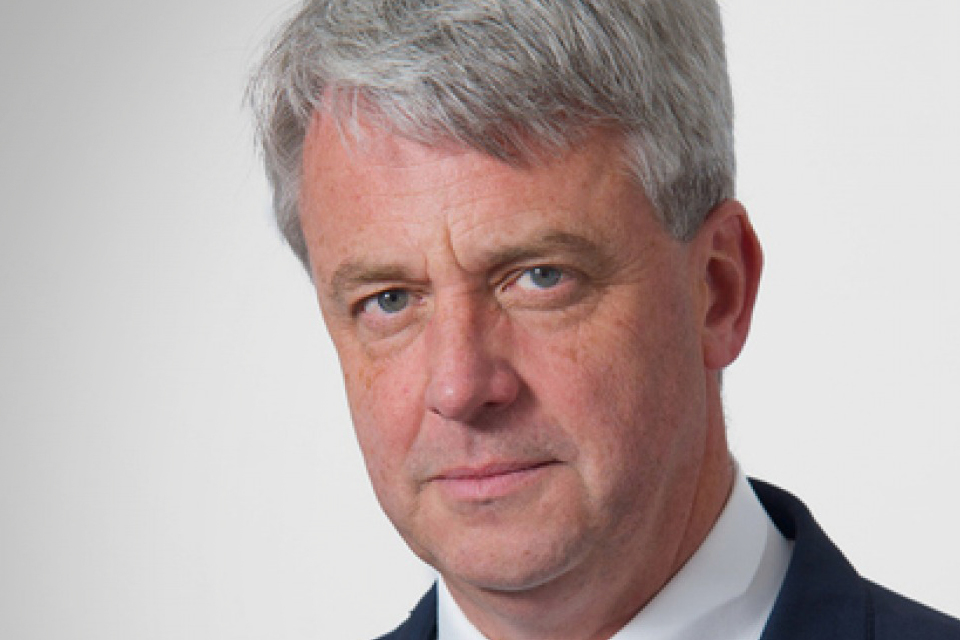 Mr President, your Excellencies, Esteemed Colleagues, Ladies and Gentleman,
It is my honour to present the outcome of Round Table one, which addressed the rising incidence, developmental and other challenges and the social and economic impact of non-communicable diseases and their risk factors. A total of 38 contributions were made, by national delegations, NGOs, and intergovernmental organizations.
There was a common sense of urgency and a very honest acknowledgement of the size of the burdens we face. Shared views emerged regarding the best ways to tackle these problems.
Alongside the Political Declaration adopted at this High-Level Meeting, the Moscow Declaration on Healthy Lifestyles and NCDs was widely recognized as a visionary document for the prevention and control of non-communicable diseases.
The size of the problem
Participants were clear about the scale of the problem - NCDs, including cardiovascular diseases, cancers, diabetes and chronic lung disease, are today the leading causes of death and disease worldwide and they share four major causative risk factors:
•    tobacco use
•    unhealthy diet
•    lack of physical activity, and
•    the harmful use of alcohol.
We heard the need - indeed, the shared responsibility - to acknowledge the magnitude of the NCD challenge, and to act now. 300 million lives have been lost since the call for Millenium Development Goal+ was made a decade ago.
Our roundtable noted that low and middle-income countries are experiencing faster growth and compressed timelines for mounting an effective response to the threat of NCDs. There is a common experience across low and middle income countries of a rising tide of NCDs, particularly over the past three decades.
Many of these countries are now suffering from a double burden of disease, infectious and non-communicable, which are hitting  already over-stretched public health services hard.
NCDs are still hidden
To enable us to respond, a stronger information and research basis is required.  There is still insufficient statistical data on NCDs, particularly in low- and middle-income countries, where current capacities for surveillance of NCDs are often inadequate.
The rapidly increasing burden of NCDs in low- and middle-income countries over the past decade has remained relatively hidden.
A large proportion of people with high risk remain undiagnosed in low and middle-income countries, and even those diagnosed have insufficient access to treatment at the primary health-care level.
We therefore need stronger surveillance to map and monitor NCDs and their risk factors and determinants, as an integral part of national health information systems - not least because this monitoring provides the foundation for advocacy, policy development and global and national action.
NCDs affect economic growth
But there is not only a human burden from these diseases - there is also a significant economic burden, as DG Margaret Chan told us yesterday.  We heard how NCDs are reducing productivity in workforces. Around 30% of deaths due to NCDs in low- and middle-income countries occur during working age, compared to only 13% in high-income countries.  As a result nations are experiencing increased health-care costs, weakened national economic development and ultimately negative impacts on GDP.
As Commissioner John Dalli pointed out - NCDs reduce people's ability to work, whilst they are still in the prime of their life.
With a substantial proportion of household income being spent on health-care in low-income countries, there is a double impact of high healthcare costs and reduced household incomes. Costs for NCD-related health care, medicines, tobacco and alcohol displace household resources that might otherwise be available, for example, for education.
**Health system strengthening **
There are already people dying unnecessarily, before their time. All our speakers were clear - we cannot delay developing our health systems to deal with this rising tide.
It was clear, we must strengthen health systems across the board, for both communicable and non-communicable diseases - with a particular emphasis on primary care:
•    We need specialised human resources in health systems. Health workers need to be recruited, trained, and retained in order to recognize, assess, and manage NCDs.
•    Issues of universal coverage and financial sustainability must be addressed, as part of an overall approach.
•    And we need to build and strengthen capacity for research and development - the experience of programmes like HIV/AIDS and malaria show the power of bringing to bear global cooperation and innovation on a health problem.
**A focus on prevention **
At the same time, we need health systems not simply to treat disease, but to be re-orientated towards preventative action.  Preventing the onset of disease rather than merely treating the symptoms.  Working proactively to avoid costs, both human and economic; rather than feeling the impact on the household and taxpayer purse.
For example, we heard about the clear linkages between the areas of maternal and child health and non-communicable diseases. Improper nutrition during pregnancy is not only associated with stillbirths and pre-term births but also leads to higher rates of diabetes and  high blood pressure later in life.
In turn, high blood pressure and gestational diabetes present serious risks to both the mother and the baby.
NCDs are also a gender issue. There is a wide disparity in risk of NCDs between men and women, differences in access to diagnosis and treatment, linkages with empowerment of women and education of girls. It was also noted that the burden of caring is unequally shared between women and men.
Time to be aggressive
At our roundtable, we heard calls to strengthen political commitment at the highest levels of government. A range of sectors need to be involved - agriculture, education, transport, urban design - and beyond Government - academia, civil society, the private sector, religious leaders, the community as a whole
This shared responsibility should mean that, as our distinguished colleague from Guyana said, it is time now to be aggressive, not timid.
We must integrate NCD prevention and control into national and global sustainable and human development agendas.
Many delegations emphasized the importance of healthy behaviours and raising public awareness, although as his Excellency The President of Nauru noted, lifestyle change is difficult.
Responses presented include a wide range of schemes such as school-based food and nutritional programmes, reformulation of food, tobacco control, regulation of marketing, and infrastructures for promoting physical activity as Mr Jacques Rogge from the International Olympic Committee reminded us.
Strong appeals were made that there should be coordinated investment internationally in tackling NCDs alongside, and not detrimental to, work already proving successful on infectious diseases.
And that action on NCDs should not focus solely on the 'big killers', but must also recognise and give sufficient weight to  needs in mental health, oral health, musculo-skeletal disorders, violence and injuries, and sickle cell disease.
Social Determinants
As we develop targeted strategies on particular conditions or risk factors, contributors were equally clear that we must see the bigger picture on what drives disease prevalence.  We need to act on the social determinants of health.
Participants recognized the clear link between social factors and higher levels of mortality and morbidity from NCDs.  These are the social determinants: how we are born, grow, live, work and age.  So, as Dr Nancy Brinker, the WHO Good-will Ambassador for Cancer Control eloquently put it to us, "Where you live should not determine whether you live".
These social determinants drive the prevalence and impact of disease.  Social inequalities lead directly to the health inequalities.  So our efforts to combat risk factors must be led by a drive to act on the social determinants of health - the causes of the causes.
Conclusion
In summary, the main conclusions from the many very effective contributions were that country level leadership is needed - the tide of NCDs can be turned by government-led action, in close collaboration with civil society and the private sector, but we are, as our distinguished colleague from India reminded us, all inextricably and globally linked in our struggle.
Strong country-level leadership needs visible global support.   We heard clearly that international organizations, such as the World Health Organization and World Bank, stand ready to provide that support, as well as shared experience and strategies created bilaterally and regionally.
In the face of a rising prevalence of NCDs, our roundtable was clearly focused on moving forward; from an analysis of the problem to strategies to respond and action to deliver targeted gains:
•    A stronger information and evidence base;
•    enhanced healthcare systems;
•    a focus on prevention;
•    a whole of Government approach and a multi-sectoral response;
•    targeted strategies on key risk factors; and
•    not least, a recognition that we must give all of our peoples, from birth, as they grow, in work, through their lives and as they age, the opportunities, the security and the quality of life which will lift the burden of disease and give all of us both more years to our lives, and more life to our years.
Thank you
Published 19 September 2011