Authored article
Small businesses will carry Britain forward: Ben Gummer Op-Ed
Writing in the Times, Minister for the Cabinet Office explains why we want to make it easier for small and medium-sized enterprises to sell to government.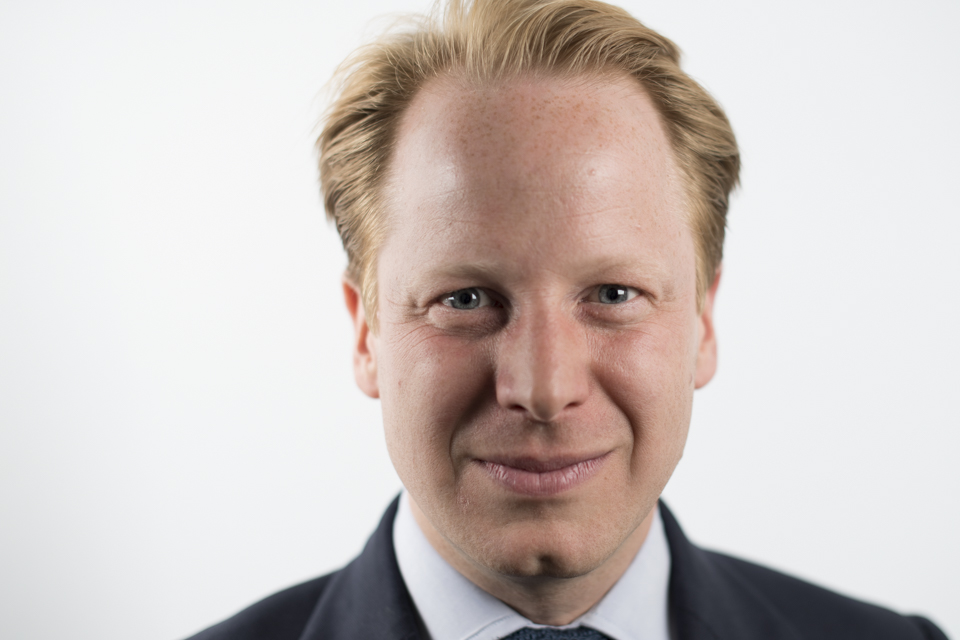 I know what it feels like to sweat over cashflow and to worry about paying the wages at the end of the month, but also the exhilaration of winning a key contract.
I know this because before I went into public service, I ran 2 small businesses. So I also know how difficult it can be to do business with the government, as well as the opportunities that come from getting a business relationship with the government right.
Small and medium-sized enterprises (SME) make a huge contribution to our economy and account for over 99% of all private sector businesses. Entrepreneurs, risk-takers, family businesses and start-ups across the United Kingdom continue to drive our growing economy: over the last 6 years, over 2.7 million jobs have been created and almost a million new businesses have been launched.
There is more that SMEs can do however - and more this country can gain in advantage from a thriving SME sector.
That is why, I am bringing together 24 entrepreneurs and leading figures from small businesses to create an SME expert advisory panel. These advisors boast a wide range of experience: from the energy, technology and offshore sectors in the north to manufacturing and IT recruitment in the Midlands.
This advisory panel will provide a crucial source of advice, ideas and support to this government to help us meet our commitment to spend more with SMEs than any government ever before and to and help small businesses grow and prosper as they look to new opportunities around the globe.
We are not doing badly so far: 27% of government procurement spending, some £12.1 billion, reached SMEs in 2014 to 2015, surpassing our own target of 25%.
But we want to do far better, which is why we are aiming for a full third of our procurement spending to be with SMEs by 2020. We won't be able to do that on our own, however. That is why I want to harness the knowledge, skills and experience that SMEs offer to help us meet our manifesto commitment that £1 of every £3 invested by Whitehall in goods and services goes to SMEs by 2020. If we meet this target, almost £3 billion of new business will be up for grabs each year, either directly or through supply chains.
Becoming a government supplier is not just a good way to improve sales, it is also a great calling card to get more business elsewhere. Companies that work with us report an increase in their turnover, higher profits and an expansion of their workforce. The benefits accrue to the government too: we get more diverse and competitive supplier base, with all the innovation that start-ups and entrepreneurs bring.
The moment could not be more opportune.
Our exit from the European Union means we need to strain every sinew to develop our small businesses and make them into the world-leaders that will forge a prosperous future for a global Britain. That mission applies to every part of our nation. If we are to bring sustainable prosperity to every part of the UK, we have to ensure that SMEs are thriving in every region and every one of our nations.
The future is ours to grasp.
As Britain prepares to leave the EU, we must bend this challenge to our advantage and seize the opportunity that it presents. That opportunity starts here at home with the small companies that are the lifeblood of our economy – and which this government is committed to supporting, not just in providing the best possible environment in which to do business but to make our government the best possible customer for Britain's great entrepreneurs, start-ups and small firms.
---
This article originally appeared in the Times Red Box on 15 November 2016.
Published 17 November 2016