Speech
Secretary of State's Natural Environment White Paper speech
Thank you.  I'm delighted to be here this morning to launch our Natural Environment White Paper.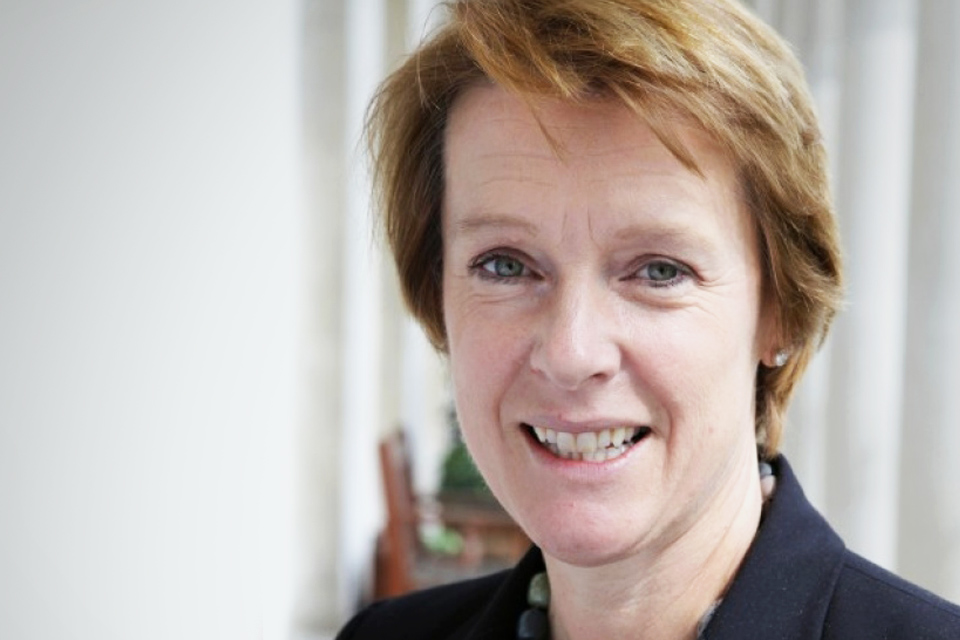 Thank you.  I'm delighted to be here this morning to launch our Natural Environment White Paper.  It presents a unique opportunity for our generation to pass the environment on to the next in a far better state than we inherited it.
It is time to take a fresh approach. Last week saw the launch of the NEA in which 500 scientists have shown us how to value properly the things that nature gives us for free, and incorporate them into our decision making.
It's time to build a vibrant green economy - not just while meeting our environmental goals, but actually through them.
When the Minister for Government Policy Oliver Letwin spoke at the launch of the National Ecosystem Assessment last week, he called it a 'paradigm shift'.
We are the first country in the world to produce such a groundbreaking piece of work that gives us a much better understanding of the things that nature gives us.  Today's White Paper helps us embed that understanding right across Government.
It has been fully endorsed across government.  By the Treasury, by CLG, Transport, Health and Education
It sets out how to better protect and improve our natural environment.  To grow a greener economy.  To capture the benefits of nature in our wellbeing - getting society - in particular children - more involved.  And to make the most of our influence, and reduce our footprint, overseas.
30% of habitats are degrading, biodiversity is in decline. This is just not good enough for a society that wants to see nature flourish -for our own enjoyment, for our health, and for the good of our economy. So our ambition is clear. We want to move from net loss of nature, to net gain.
Protect and improve our natural environment
We cannot do this in a fragmented way.  Nature does not just stop at the edge of a farmland, a woodland, a city. It is all connected. It needs a landscape scale approach.
So we are introducing Nature Improvement Areas - identified locally, backed by the planning system and supported by Government and our environmental bodies.  These areas will span across ecosystems - from the managed landscape to urban areas, to national parks - creating wildlife corridors and stepping stones to allow species space to flourish and move. We can and will align stewardship funds towards achieving the goals of the Nature Improvement Area.
This was a key recommendation of Sir John Lawton's review - we need more, bigger, better joined up. I would add 'faster' to this list. And I am delighted to announce that I am creating a competition to fund 12 Nature Improvement Areas, and putting £7.5 million in to the initial phase.
I am pleased to say that Sir John will chair the panel for the competition.
As Sir John himself said in his report the Government can't do it all alone. We all need to work together.  It is at the local level where we can most make a difference.
For this reason, I am supporting the development of Local Nature Partnerships, and providing £1 million to get them off the ground.
They will bring together all the interested parties in a local area to deliver environmental goals. They will ideally have strong links with Local Enterprise Partnerships to better inform decision making.
Alongside this we will pilot the concept of biodiversity offsetting in the planning system, making development greener and meeting public aspiration to access green space.
Grow a Greener Economy
These are a few of the key measures we will put in place to better protect our environment.
I am also delighted to announce a Natural Capital Committee which will advise government on the best way to protect our natural resources.  It will report in to the Chancellor as chair of the Economic Affairs Cabinet Committee.  Alongside this, we will work with the Office of National Statistics to fully include natural capital in the UK national accounts for the first time.
Many farmers and businesses already provide a host of environmental benefits - including cleaning up water supplies - I saw this first hand during my visit to Cumbria how United Utilities are working with farmers to reduce contamination in water catchment areas. I know that other water companies are doing the same.  We want to ensure benefits like this are properly valued.
We want to do this in step with business.  Today I am announcing an Ecosystem Markets Task Force, chaired by Ian Cheshire, the CEO of Kingfisher, which will look at the opportunities for UK businesses of expanding the market for green goods and payment for ecosystem services.
Reconnecting people with nature
But of course this is not just about money. Nature has an intrinsic value, and if you heard me talk at the launch of the NEA last week you would have heard me speak of the 'wow factor' that you get when you walk into a bluebell wood.
This cannot be underestimated, nor captured through traditional economics.
Most people in the UK will want to protect nature because they simply like it. They enjoy seeing it, walking through it, living near it. They want their children to enjoy it.
So we thought it vital to include in our White Paper measures to reconnect people with nature, to provide greater public health benefits and greater opportunities for children to learn out doors.
Along with DCLG, we will create a new Green Areas Designation that will allow local people to protect the green spaces in their local areas.  I'm pleased that my colleague Greg Clark from DCLG has been able to attend today as he leads on the National Planning Framework due out next month.
Overseas
Finally, no white paper on the natural environment would be complete without taking a look at our impact abroad.
I have always made clear that I want the UK to play a leading role internationally, through our efforts to implement Nagoya, support biodiversity initiatives in other countries through Darwin and International Climate funds, Green the CAP and the CFP, and promote the Green Economy.
Ending
The 15,000 responses to our consultation shows just how much people really do care about nature.  Thank you for your contributions.  We will need your help too going forward to deliver on that unique opportunity that today's White Paper affords us.
Thank you
Published 7 June 2011