Sarah Atkinson speech at the Institute of Fundraising - National Fundraising Convention on 7 July 2015
"Strengthening Fundraising Standards: IoF's Code review and ensuring the best fundraising experience for everyone"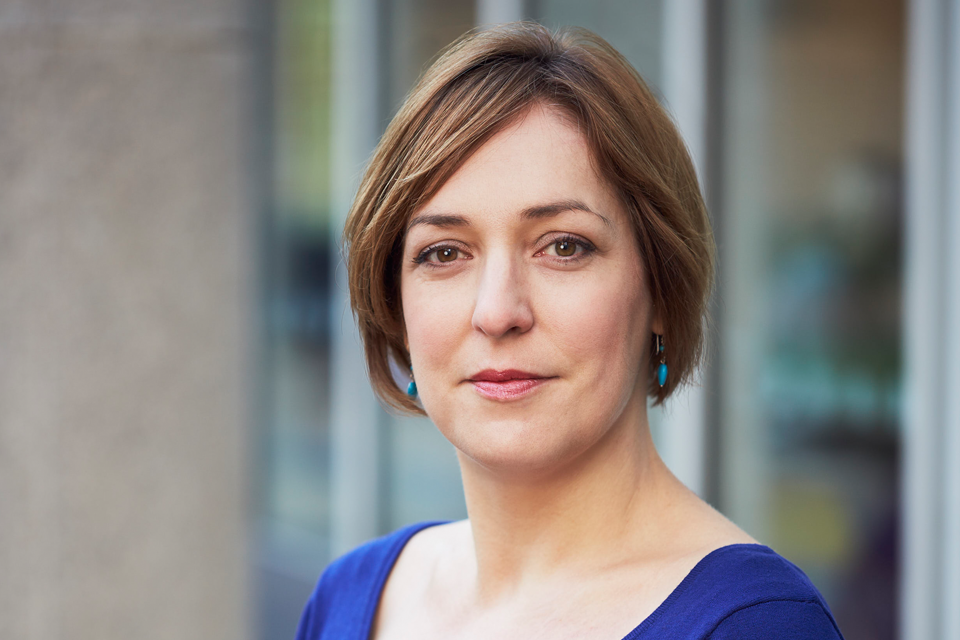 It's great to see so many of you here this morning.
I recognise that this is not a comfortable time for fundraisers. You are facing intense public scrutiny. I know from first-hand experience how debilitating and demoralising that can be. I also know tempting it can be to adopt a siege mentality, to assume that your critics are your enemies.
Please don't make that mistake.
This is not about the Daily Mail and what it may or may not be writing.
What the Commission is concerned about – and I am sure that this concern is shared by everyone in this room – is the wider public resonance the sad case of Olive Cooke has had. The debate has hit a truly raw nerve. Just look at the sheer number of complaints that FRSB have received since the case became public – Alistair can tell you that they received as many complaints in a few weeks as during the entire last year. Alistair will I am sure talk about the steps the self-regulatory bodies are making to ensure that they can act on the public's behalf in holding charity fundraising to account.
As you know, the Commission does not directly regulate fundraising practice. But we have a direct interest in continued public confidence in fundraising by charities.
Because we know that fundraising practices are a central driver of public trust in charities. In a sense, this is not surprising – fundraising is among charities' most public-facing activities.
Every other year, we commission research into the factors driving public trust and confidence in charities. That research tells us of growing public concern about charity fundraising. In the latest research, published in 2014, two thirds of people said they felt uncomfortable about some methods of fundraising. Back in 2010, that figure was at 60%.
We also know that public trust is hard won and easily lost. All of our research in recent years suggests the public have increasing expectations of charity. People still trust charities more than they trust most other kinds of organisations, but not unquestioningly.
As fundraisers you have always known how important your success is to the charities you work for. You are rightly proud of the role you play in helping some of the most vulnerable in our society and around the world. But until recently, you may not have been aware of quite how strongly your work influences public perceptions of charity. Don't underestimate your power – use it wisely in the long term interests of your charities. My second point is on the role of trustees in fundraising.
I know from past conversations with many fundraisers that it can be a challenge for you to involve trustees at a strategic level. That you are occasionally frustrated by a lack of interest or engagement with your work by trustees.
Now I understand why some trustees may find it tempting to simply trust you to make the right decisions. After all, you are consummate professionals: you bring expertise, passion, the drive.
But trustees carry ultimate and collective responsibility for all of their charity's activities. They must approach decisions about fundraising in the same way they approach those related to service delivery: consciously, collectively and equipped with all the facts.
As charity regulator, the Commission has an important role in helping trustees understand how their role plays out in the context of fundraising.
We are reviewing our trustee guidance on fundraising at the moment, and hope to publish a revised version for consultation in the next few months. I don't expect all fundraisers to consult that guidance. The Code will continue to be your 'bible'. But I do expect all trustees of fundraising charities to understand their legal duties and responsibilities when it comes to overseeing their charity's fundraising activity.
So, if there are any trustees in the room: please look out for that consultation and tell us what you think about the updated guidance. Does it help you understand your duties? Is it clear about what the Commission expects? Use your chance to influence the guidance because you will have to follow it when the final version is published [early next year?].
I hope the new guidance ultimately goes some way to ensuring you get the strategic leadership – and challenge – that you deserve from your trustees.
Finally, I'd like to make a personal point that rests in my own experience as a former trustee of a fundraising charity. I learnt then that there is pretty basic but I think effective rule of thumb when engaging with the public, especially when asking for their support. It's this: treat everyone, in your case each potential donor, as you would have others treat your own grandfather or elderly parent. There's no quicker way to recognise that some means are not justified by the end, no matter how noble.
Thank you.
Published 8 January 2016