Speech
Sajid Javid gives an update on government efficiency savings
'Government expenditure to SMEs has increased by £1.5 billion', explains the Financial Secretary to the Treasury.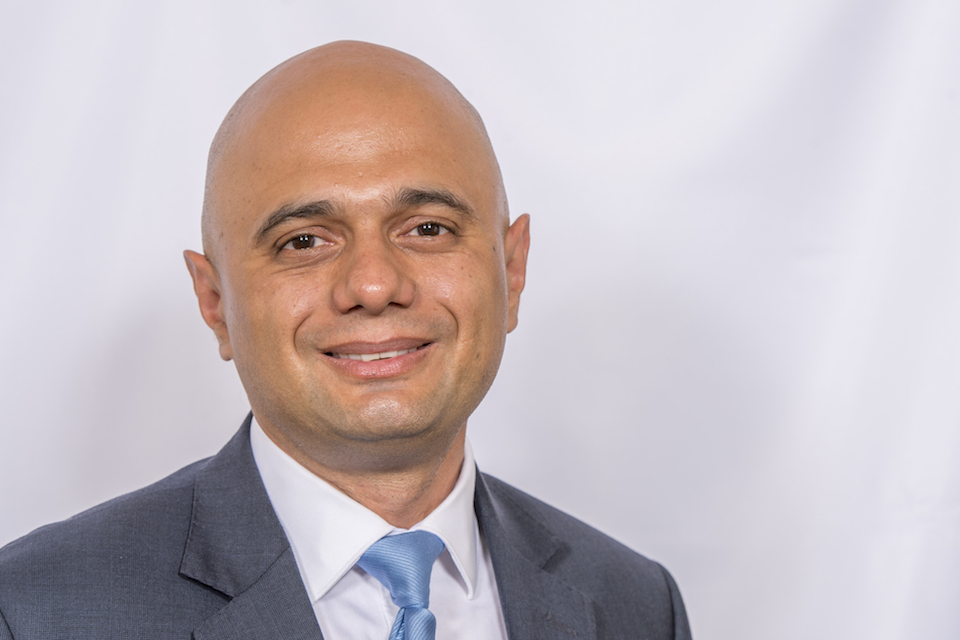 Thank you Francis [Maude].
Dealing with the deficit has been the government's priority. But there is a bigger prize in reach.
We want to ensure that every penny of government spending boosts, rather than undermines, British competitiveness. And we know that at its best, innovation inside the public sector can be used to support growth in the private sector.
Because of our new approach with IT, for instance, a company called Kainos, a Northern Ireland-based technology SME, has been able to double in size. They are now opening an office in Bristol and they will recruit 100 new staff over the next three years.
So when I say that backing growth is central to the work of ERG, this is precisely what I mean.
We've also changed the way government does business to ensure we are a good customer.
We are creating an environment where firms feel better informed about opportunities and where SMEs can be confident of competing on equal terms– not because we favour them unfairly, but because we recognise that you don't have to be big to work for us – you just have to be good. And firms are now telling us that they find it easier to do business with us.
Now we also want to develop and manage our supply markets. So in April 2012 we published £70 billion of potential business opportunities. 18 months on, the pipeline's value has doubled to £169 billion of opportunities.
A case in point is the tunnelling industry. Suppliers have now been able to identify several major infrastructure projects that will require tunnelling expertise and they've established an academy to ensure they have the right the skills on tap when the time comes.
We want to do everything we can to position Britain and British businesses to make the most of future opportunities.
SMEs
Government expenditure to SMEs has increased by £1.5 billion since 2010. The small business sector is a hotbed of new ideas and government needs their innovation. And yet when we came to power, we learnt that just 6.5% of central government procurement spend went to SMEs.
So it's our aspiration to increase this figure to 25% by 2015, either directly or through the supply chain. In fact, I hope that over 20% of central government procurement will be with SMEs either directly or indirectly by the end of this financial year.
We're stripping away bureaucracy by abolishing Pre-Qualification Questionnaires for contracts under £100k.
We're giving SMEs greater visibility of opportunities through the Contracts Finder website.
And we're also working with our larger suppliers to ensure they include SMEs in their supply chain - because of this, HP have committed to increasing the value of goods and services they buy from UK SMEs by 50%.
For instance, software specialist Jadu won a £1.5m contract to develop a digital service for employment tribunals which could save the taxpayer £74 million.
But there are many other examples of SMEs bidding for and winning government business. And they are successful because of the great services they offer – often at a fraction of the cost of their larger rivals.
Government estate
We are also managing our estate in a way that can stimulate growth in the industry.
Financial common sense says taxpayers shouldn't pick up the tab for outmoded or vacant buildings.
1 Palace Street, which was recently occupied by DFID, is a case in point – a prestige building that we could do without.
And by turning Admiralty Arch from unsuitable office space into a publicly accessible landmark, we are not only generating £60 million from the sale of the leasehold, but we're helping to create jobs in construction and tourism too.
So you can see that construction has a big impact on our work – and I'm not just saying that because a crane came crashing down on the Cabinet Office.
You only have to walk down Victoria Street to see the blaze of redevelopment that's been made possible from our efforts to rationalise the government estate. Property consultants Knight Frank estimate that after we exited 16 buildings in London, the local economy received a £3.5 billion boost.
So in conclusion, this important work goes to show the government understands it needs to use taxpayers money very wisely and will continue to ensure that government spending is used to boost competitiveness, helping to deliver the strong growth and jobs that our country needs.
Minister for the Cabinet Office Francis Maude gave the first half of this speech. You can read his speech.
Published 7 November 2013