Richard Benyon's speech at the Green Infrastructure Partnership launch
Richard Benyon's speech at the Green Infrastructure Partnership launch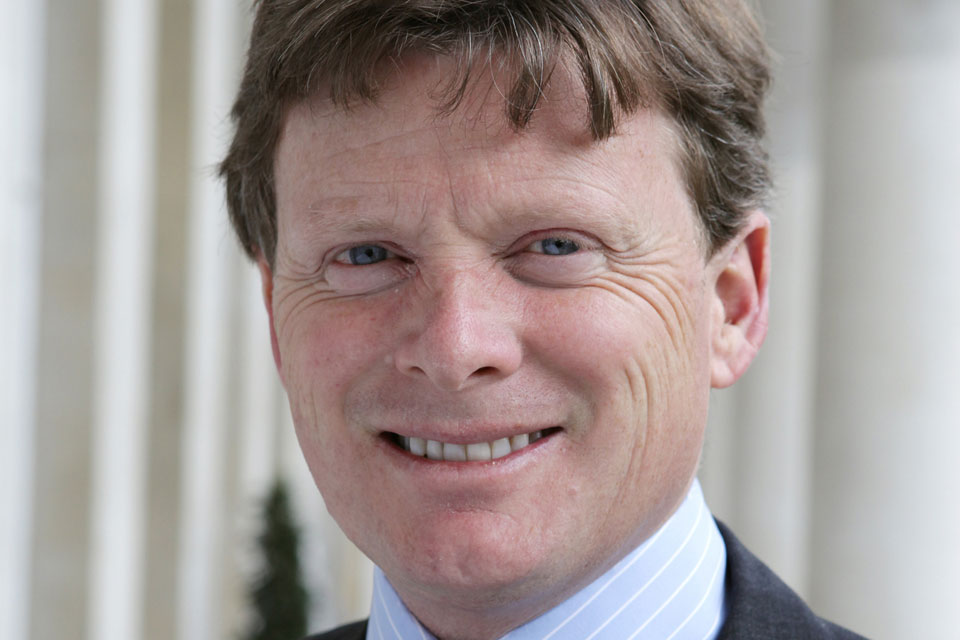 Many thanks to our hosts, Land Securities, and colleagues from the Landscape Institute and DCLG for bringing this event together.
Not least I'd like to thank all of you for joining us today - a very positive start to the Partnership.
Natural Environment White Paper context
We're here in heart of the Victoria Business Improvement District - a groundbreaking business partnership. The natural environment will underpin the regeneration of the area. Green roofs, tree planting, rain gardens - benefiting wildlife and people. And a vibrant, functional and sustainable business environment.
We're here because we want to take a fresh approach to the challenges we face. For the Government, it is a vision that we set out in our white paper on the natural environment: The Natural Choice.
We must build a vibrant green economy - not just while meeting our environmental goals, but actually through them.
We must manage our environment in a more integrated way, and capture the benefits for people.
 And we must empower people to take control, shape and care for their environment.
Benefits of green infrastructure
We decided to set this Partnership up because green infrastructure can help in delivering so many of our policies - not only for the environment, but also our social and economic objectives.
Green infrastructure: trees, green space, rivers - and the paths and bridges that connect them to communities. It builds stronger ecological networks.  It gives people better places to live, better health and better quality of life. It creates the kind of places where people want to invest and create new jobs and businesses.
Current Situation
Nature in our cities plays a really important role. We can be proud of our parks, Garden Cities, Community Forests. Most of our cities and towns are woven through with green…
Trees, parks, gardens, waterways - they support wildlife and enable us to thrive; they help to reduce extremes of temperature and manage water flows - crucial in ensuring resilience to climate change.
But there are areas where there just isn't enough. There are areas where there isn't enough green space to face the challenges of climate change - increased flooding and overheating. And there are areas where lack of green space is associated with deprivation and poor health.
In fact our most deprived areas are often also those with the worst quality environment and access to the natural environment. Research shows that people in the most disadvantaged groups in society are the least likely to travel to access the natural environment - so there is even more need to make sure we improve the quality of the environment where they are.
I'm talking about rural areas too - the countryside has its own pockets of deprivation, and similar needs - wildlife corridors, access to green space, residential trees.
Green infrastructure and Big Society
Green infrastructure has a vital role to play, but we've got to put people at the heart of it.
We want communities to take control and get involved in shaping their environment - green infrastructure is about reconnecting green space to people.
This is what The Big Tree Plant is all about - helping communities in England to plant a million trees where they live and work.
In the Yorkshire Dales last week, I visited a project where local communities and farmers were working with the water company to plan against the threats of future climate change.
What do we mean by green infrastructure?
It's about more than trees and parks, it's about more than green space.
It's about ecological connectivity.
It's about bringing countryside into the city - trees where we need them, green transport corridors, connecting rural and urban areas.
It's about multifunctionality -** **getting more from scarce urban space - giving people and businesses a high quality environment, supporting biodiversity, managing drainage and the urban "heat island" effect, planning for climate change.
And it's about changing people's thinking.  We need to raise awareness - making people understand what's needed - and there are many who need to know!
We're used to thinking about grey infrastructure - the roads, drains, power lines, mobile phone networks and other things on which we all depend.
We need to start thinking the same way about the green infrastructure - it's something that needs to be designed in.
If we are to achieve our ambitions for the natural environment and growth then green infrastructure needs to be an essential part of how local authorities plan for the future.
Green infrastructure and growth
In Leeds, for example, green infrastructure is now at the heart of plans for investment and growth.
Green infrastructure lets us reconcile environment and growth.
If it's done in the right way, development can actually help deliver environmental, social and economic benefits together: better biodiversity, more housing, more places where people want to invest.
Well planned landscapes will create the right conditions for investment now, and will work for us in the future.
Everyone wins - better environment, better economy, better lives. 
Barriers
So where there are barriers we need to look at them carefully.  For example, some areas that have green infrastructure strategies, are not implementing them.  **
Reason for the Partnership
This new Partnership is a chance build on what we know and get the best.
There is so much excellent work being done to develop and promote Green Infrastructure. The GreenLink report on benefits "Blue Sky, Green Space"; The Town and Country Planning Association work on Spatial Planning for Health; the Wildlife Trusts Living Landscapes programme - bringing people and wildlife together by improving and reconnecting rural and urban habitats…
And of course developers and other people behind the most inspiring and forward thinking projects; working with local communities and businesses to deliver what they need - some of whom we'll be hearing from shortly.
We need to work together to share knowledge, develop and apply best practice - and to help communities and businesses to shape their local environment.
What we want the Partnership to do
We're looking at an initial 2-year timescale.  It is open to all who can play a part - existing partnerships, civil society organisations, planners, developers, local government…
The Partnership gives us a chance to demonstrate the benefits that well designed high quality green infrastructure can provide, and to disseminate technical know-how on valuation, planning and implementation.
It is a chance to find the answers to some key questions:
Do we have the right balance of green infrastructure in England?  And how well is it meeting communities' needs?
What is the scope for improvement and tackling barriers - especially for future challenges such as Climate Change?
How can local communities, planners and other decision makers be supported?
The Partnership won't be a talking shop - it needs to add value, and support and promote the excellent work that people here are engaged with - so a lot depends on you!
Published 12 October 2011