Authored article
Revealing the quiet revolution of 21st century healthcare
George Freeman, Minister for Life Sciences, introduces a series of case studies to highlight great innovations in healthcare.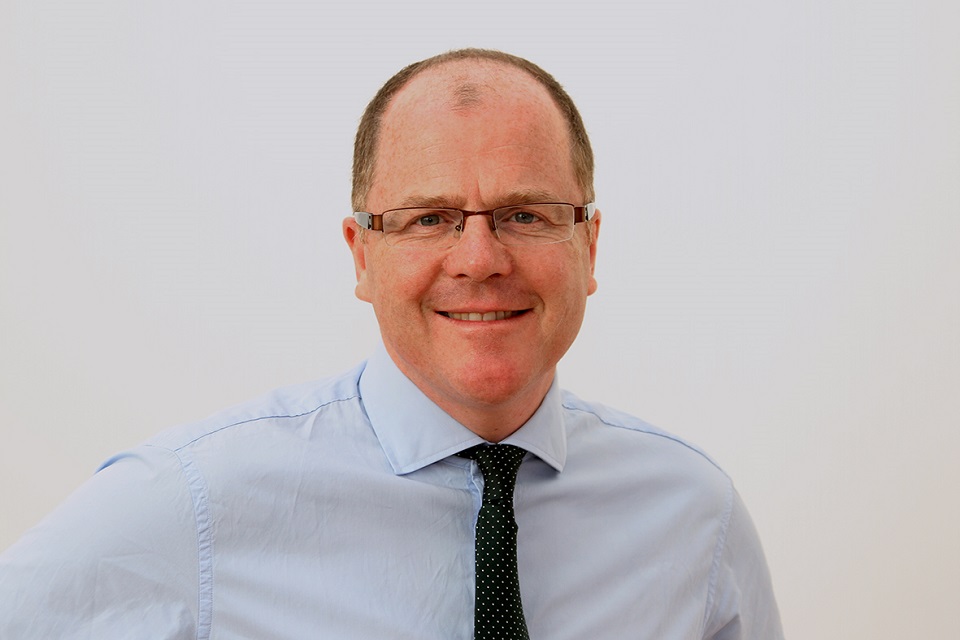 As the UK's first Minister for Life Sciences at the Department of Health and Department of Business, I'm lucky enough to see first hand some of the extraordinary advances our scientists and innovators are pioneering. As the minister responsible for accelerating the uptake of innovation to support a 21st century NHS and the UK's global leadership in life science and health research, I'm determined to do everything I can to promote the adoption of healthcare innovation - which includes highlighting the best examples of how technology can deliver efficiencies and patient benefits and generate economic prosperity.
So, through updates like this on the Office for Life Sciences (OLS) and Department of Health pages of GOV.UK, and via our Twitter accounts, we will be highlighting a selection of great innovations, pioneering NHS units, companies, clinicians and scientists driving the quiet revolution of 21st century healthcare.
Every month, I'll be highlighting a case study which tells the story of the UK's leadership.
This month, my highlight was a visit to Birmingham. The city is a thriving hotbed of new medical innovations, and it's fantastic that there are emerging clusters outside the traditional life science hubs of Oxford, Cambridge and London. The most inspiring part of my visit was at Birmingham Children's Hospital which is taking part in a pioneering research study using real-time monitoring technology pioneered by the world of Formula 1, with the aim of saving thousands of young lives.
The RAPID (Real-time Adaptive and Predictive Indicator of Deterioration) project is the first of its kind in the world. As the video clip below shows, it uses wireless technology to continually monitor data from patients such as heart rate, breathing rate and oxygen levels. This new development means that vital early warning signs of the deterioration of any patient can be quickly acted upon. This revolutionary 3-year study is being jointly funded by a £1.8 million grant from the Department of Health and the Wellcome Trust through the Health Innovation Challenge Fund.
How wireless technology is saving children's lives.
Having met some of the families taking part in the trial, I can say that this is investment making a real difference to people's lives. It is giving families the ability to see their children safely monitored and not covered in wires, while staff can have the confidence that they will be quickly alerted to any change in a patient's condition.
Combining world class technology, such as that used in Formula 1, with the expertise of the NHS in diagnostics is vital if we are to provide patients with the most innovative 21st century diagnostic treatments and maximise the efficiency and performance of the NHS. This is just one of many pieces of exciting research we are funding that will help to provide NHS patients with better and more effective care.
I am looking forward to sharing more of my experiences across the sector throughout the coming months. I will be highlighting new deals, new innovations and new investments that are helping us to lead the world in life sciences. We have a sector to be proud of, and I will keep you updated with the latest developments from the UK and beyond.
The UK's life sciences and health research sector is leading the world in the development of a range of breakthroughs transforming 21st century healthcare. For too long we have pioneered here only to see the benefits – to the economy and patients – leave the NHS and be exploited overseas.
I'm determined we must better capture NHS innovations – and make the NHS better at adopting innovations from inside and outside the service – for the benefit of our patients, our NHS and our economy.
Get updates on Twitter
Department of Health: @DHgovuk
Office for Life Sciences: @UK_Life_Science
Accelerated Access Review: @AccelAccess
Department for Business, Innovation and Skills: @bisgovuk
Published 3 December 2015