Queen's Speech: Office of Budget Responsibility Bill
Notes on: "Action will be taken to accelerate the reduction of the structural budget deficit.  A new Office for Budget Responsibility will maintain confidence in the management of the public finances."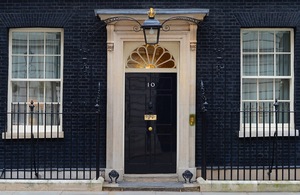 The purpose of the Bill
Establish an Office for Budget Responsibility (OBR).
A three person Budget Responsibility Committee, chaired by Sir Alan Budd, heads the OBR.  It will operate on an interim basis for the first Budget, supported by a civil service secretariat.
The interim body will publish forecasts in advance of the emergency Budget and will also assess the long-term sustainability of the public finances and the public sector balance sheet.
A Bill would provide a statutory underpinning for the Office for Budget Responsibility.
The main benefits of the Bill
The forecasts would not be determined by the Chancellor's judgements; the Chancellor would accept the forecasts from the OBR for the Budget and Pre-Budget report.  This would be the first time this has been done.
The independence of the OBR's judgements will ensure that policy is unbiased, improving confidence in the fiscal forecasts.
The OBR would put the UK at the forefront of international best practice, exceeding the IMF's recommendations on fiscal transparency. The UK would be one of the few advanced economies with an independent fiscal agency producing the official fiscal and economic forecasts. 
The main elements
No elements of legislation have been decided upon.
Related documents
Chancellor's speech and Treasury press notice of 17 May 2010
Existing legislation in this area
The Industry Act 1975 places an obligation on the Treasury to publish economic forecasts twice a year
The Finance Act 1998 makes provision for the fiscal framework
Devolution:
Fiscal policy is a reserved matter.
Published 25 May 2010