Speech
Queen's Birthday Party in Honduras
British Ambassador Sarah Dickson hosted the Queen's Birthday Party in Tegucigalpa, Honduras, on the 20th of June.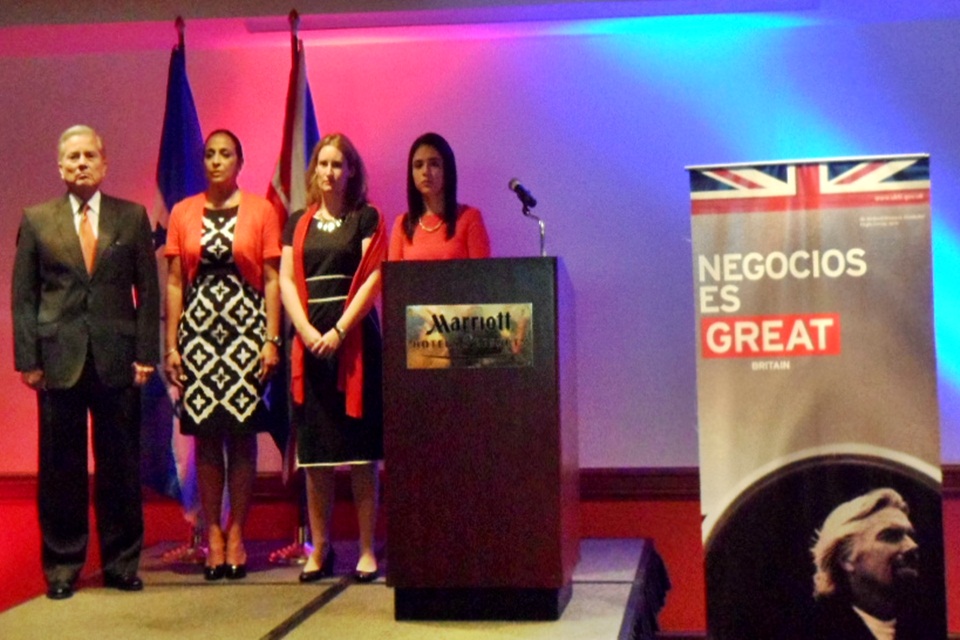 Dear Vice Minister of Foreign Affairs, Ambassadors, Guests, Friends
Welcome. It is a pleasure to be in Honduras to celebrate the birthday of Queen Elizabeth II. This year Her Majesty turns 87 years and completes 61 years on the throne and I hope you will join me, in a moment, for a toast to her good health.
I cannot almost believe that I have been the British Ambassador for Honduras for one year. I have met so many people and have visited so many places in this country that I believe that I know Honduras much better than any British Ambassador, since we closed the Embassy in 2003.
Also I have learnt in the last year that the worst crime that an Ambassador can commit is to speak too much during the national day party. The guests rapidly can forget a long list of achievements in the bilateral relations. Therefore, I want to speak to you about three basic principles that synthesize our relations with Honduras: friendship, work and results.
The first one is the FRIENDSHIP. There is nothing better than a good and personal relationship because this way we can achieve a better understanding of each other. For this reason, we have increased the pace of our visits. In fact our trips to Honduras have increased 300 % in the last year. All of you, friends of this Embassy, have received us in more than one of these visits. In this context I want to thank the Honduran authorities for the collaboration and support that they always offer to us. A special mention to our Honorary Consuls in Tegucigalpa, San Pedro Sula and Roatán; they represent us here every day of the year.
But we do not want superficial relations, and that's why my second principle is WORK. We are a very practical and pragmatic country. We always look for concrete ways of improving relations. It has been a pleasure and honour to work with you this year to look for common points, to develop projects and to share ideas and analysis. I want to thank the British community for all their efforts and advice. Their support and guidance are very valuable. Also I want to thank the private sector; different companies of the United Kingdom already operate successfully in Honduras, but there is room for more. The Association Agreement with the European Union will also bring opportunities to increase trade, as it will enter into force this August.
We want our presence to make a real difference. So, my last concept is to achieve RESULTS. The aim is always to contribute to the transformation of the bilateral relationship and improve the situation in our countries. Great Britain and Honduras share a series of values that we must defend at any cost like; democracy; the rule of law and individual freedoms. I want to emphasise the role of the civil society and British NGOs, which contribute to this principle. Their focus on achieving concrete and definitive results is an example to us all.
Before toasting I would like to give thanks to Cervecería Hondureña and distribuidora Istmania for their elegant sponsorship of today, and everyone that has opened their arms to this Embassy.
I would like to propose a toast for Her Majesty the Queen and Honduras.
Cheers!
Published 21 June 2013
Last updated 25 June 2013
+ show all updates
Spelling review done
Added translation