Oral statement to Parliament
Providing Protection, Supporting Growth
Introduction The theme today will explore the role that local and national regulators can play protecting the public and supporting growth.…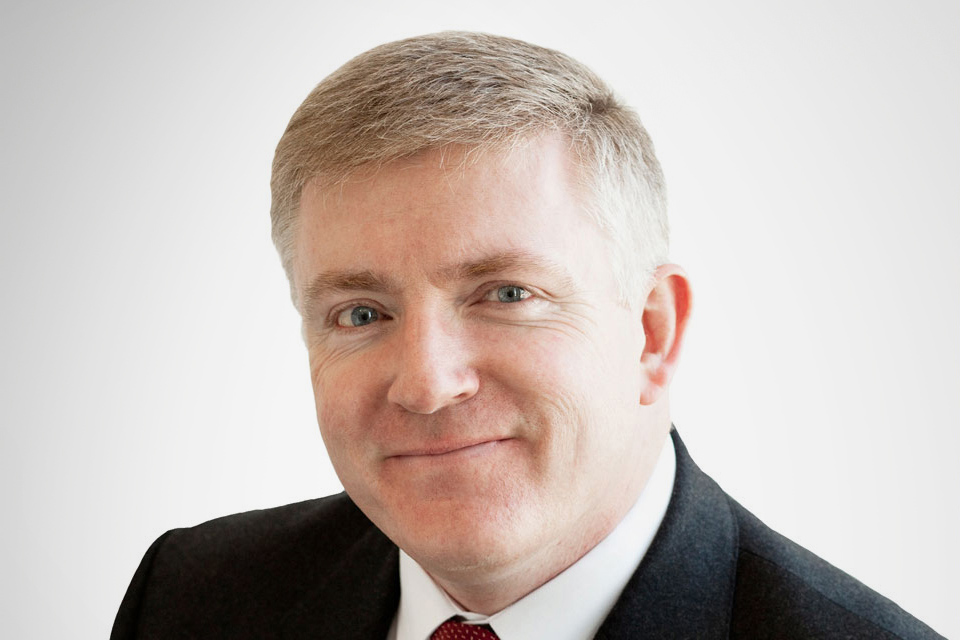 Introduction
The theme today will explore the role that local and national regulators can play protecting the public and supporting growth.
I don't need to tell the regulators in the room about protection - that is clearly your bread and butter.
But I suspect we are less used to thinking about how sensible enforcement of regulation, assisting markets working properly, as an enabler of growth.
I hope that together you'll be able to explore this theme over the course of the day, to appreciate what you are already doing to support economic prosperity, what is working well, what is not working so well, and what more is possible.
For my part I certainly want to make it clear just how important I believe your contribution can be. This morning I want to set out how protection and growth are not necessarily diametrically opposed and ought to be seen as two sides of the same coin.
The broader context
Let's start by looking at the context.
We face perhaps the most challenging economic climate for a century, despite today's encouraging growth figures.
Government's primary and immediate priority is returning the economy to sustainable growth, driven by private sector investment, enterprise and job creation.
Stripping away burdensome and unnecessary regulation is absolutely integral to achieving this critical aim. By reducing the burden of needless red tape on business we can free up talent and innovation so that Britain's entrepreneurs can concentrate on what they do best - growing their business, innovating, generating wealth, opening markets, creating jobs and driving forward our economic recovery.
We're already starting to make real progress on this:
We've introduced 'One In One Out' that requires Government Ministers to identify and get rid of regulations before they can bring in new rules.
We've introduced a three year moratorium on imposing new regulatory burdens on micro-businesses.
We're introducing sunset clauses on new regulations and regulators.
We've introduced the Red Tape Challenge - a wholesale review of the entire stock of regulation - where we are inviting the public to tell us which regulations they would like to abolish, modify or simplify. This is already producing results. For retail, we are now removing over half of the 257 pieces of legislation that were looked at. Whilst some were simply irrelevant - such as the Trading with the Enemy Act - others were of real irritation to business, for example by consolidating and simplifying the procedures for verifying the age of people buying age-restricted goods.
And our ambition is to be the first Government in history to reduce the overall burden of regulation during its time in office.
Improving enforcement
But it's not just about how much regulation. It's also about how we regulate. That's where regulators can play such a key role. For me, there are two crucial parts to this.
First, outcome-focused enforcement plays an essential part in ensuring that regulations are meeting their intended aims of protecting consumers, and creating stable markets that help businesses operate on a level playing field.
But just as vital, government must recognise when it's getting in the way. When regulation becomes heavy-handed, inefficient, overly prescriptive, it acts as a drag on the ability of businesses to grow, prosper and create jobs.
That is why we recently consulted on enforcement - to hear first-hand, from business, regulators, consumers and others, what worked well and what does not.
We'll be setting out our plans in more detail later in the autumn, but for now I'd like to reflect on what we heard, and give you the direction in which I want to travel.
The consultation told us, broadly, three things. We need:
First, a more mature relationship between business and regulators.
Second, a more transparent system of local regulation.
And third, a simpler and more understandable regulatory landscape designed more around those it regulates and protects, rather than Whitehall priorities.
So to achieve this, we would like to see:
more use of co-regulation - where business shares some of the regulatory responsibility with regulators, for example through industry-led bodies to set professional and operational standards. We would like to see more effort to include businesses and others in designing regulatory systems in order to deliver effective compliance together.
greater earned recognition in regulatory regimes - where regulators properly recognise businesses activities that support compliance - for example, removing unnecessary duplication between private and public sector compliance schemes and where industry therefore has greater incentive to lead on delivering good compliance.
making local regulation more transparent and accountable - we'd like to see Local Enterprise Partnerships (LEPs) play a key role in bringing business and regulators together to look for ways to reduce unnecessary burdens. There is excellent work on this taking place already. Leicester and Leicestershire LEP have developed their Better Business for All programme, and I know that Martin Traynor from the Leicestershire Chamber of Commerce will be talking in more detail about this later on today and I think it's a really good example of how you can deliver at local level.
clearer, more straightforward guidance - so that businesses, especially smaller and family businesses, have better access to clear and simple advice on what they need to do to comply with their regulatory obligations.
We also need to make sure that we have a robust and efficient framework of national regulators. This will avoid costly and burdensome duplication between regulators.
Primary Authority and the LBRO
One example of good practice that I want to single out today is the Primary Authority scheme. It allows businesses spanning local authority boundaries to nominate a particular authority under whose regulatory regime they will operate. It is a very successful scheme, providing a better approach for business and local authority regulators. The numbers of business - local authority partnerships are now growing rapidly. Both LBRO and Local Authorities have worked hard to support the scheme and bring it to life. We plan to build on the success to date, and the experience of existing partnerships.
In particular we have consulted on plans to extend the scheme so that it covers more businesses, more policy areas, and to deliver more earned recognition for business. This is an important change and to drive it forward the LBRO will be replaced by a new organisation within the Department for Business whilst retaining its independence and drawing on the staff and expertise of the LBRO. We'll be setting out more details of this later on in the autumn.
LBRO activities and priorities
But as we take forward the work on this, the LBRO continues to deliver real improvements on the ground.
For example it is today launching Common Approach to Competency. This has involved working with partners to provide a common competency framework across the range of professional backgrounds of local authority regulatory officers.
And it is also launching today its list of Priority Regulatory Outcomes - articulating a clear sense of what it is doing and how this fits with the Government's wider approach to regulation - what we're all trying to achieve - without trying to direct regulators in how best to achieve these outcomes.
Conclusion
Delivering real improvements to better regulation - and this includes cutting away that burdensome red tape that is holding business back - is vital to economic recovery. We can have sensible protection without increasing red tape. Key will be improving the way that regulations are enforced.
In the past there has been the perception that there must be a trade-off between protection and growth. That is a very simple way of looking at a detailed issue. The real challenge is to transform the regulatory landscape so that it delivers essential protections for consumers and the most vulnerable in society whilst avoiding unnecessary interference in the day to day work of business people seeking to innovate, grow and create the jobs and wealth we need. I think that if we can work together we can achieve this, which is real opportunity to deliver real progress. Thank you for your input.
Published 1 November 2011