Written statement to Parliament
Providing information about terrorism threats to British businesses overseas
Foreign Secretary William Hague has updated Parliament on the UK's work providing information about terrorism threats to British businesses.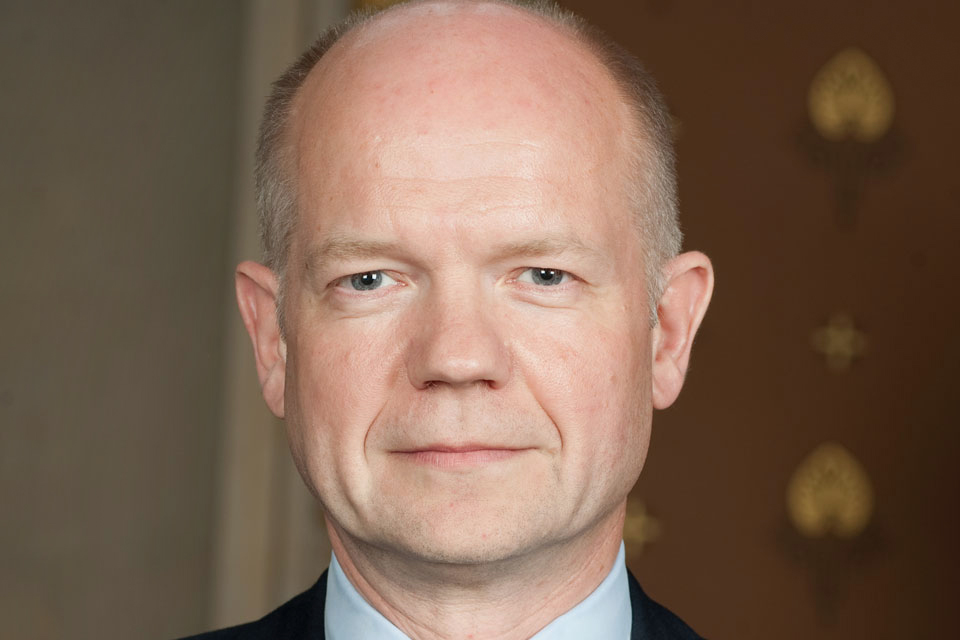 The Foreign Secretary William Hague said:
Since the launch of the FCO's Charter for Business in May 2010, the FCO has made supporting British business abroad one of its core activities to help build Britain's prosperity. This priority sits alongside the FCO's work to safeguard Britain's national security and support British nationals around the world.
One of the commitments we made was to use the FCO's knowledge to help businesses manage risks. The FCO created a new Commercial and Economic Diplomacy Department to help deliver this, to work more closely with UK business and liaise with the rest of the FCO to ensure we balance HMG's commercial and security objectives. We do this by FCO staff sharing their political, economic and security analysis in written and oral briefings for UK business, and through the joint FCO UK Trade and Investment website Overseas Business website.
The attack in January this year on a gas production facility in the Algerian desert by a terrorist group linked to Al Qaida underlined the threat British businesses and nationals can face overseas. Five out of the thirty eight people killed were British nationals and one was a British resident. Al Qaeda, and groups inspired by Al Qaeda, continue to present a threat to British nationals and businesses around the world. We are determined to help British business thrive and operate safely overseas.
Since the attack we have consulted many British extractive industries that operate in high-risk environments and spoken to families of those affected by this tragedy. Many have said they would like to gain a better understanding from government of the terrorism fuelling the threats we describe in the FCO's Travel Advice. Companies have said the additional information could allow them to make better decisions on securing their employees, and also to make longer term decisions on what can be significant investments. And we have stressed to industry how important it is to ensure the availability of information to all those employed at any site, including subcontractors.
I have therefore instructed officials to take the following steps:
To include more contextual information about terrorism threats in the FCO's Travel Advice pages for countries where there is a high threat from terrorism.

For the FCO, through its network of Posts in high-risk locations, and through the Counter Terrorism Department in London, to engage British businesses and organisations who employ British nationals in high-risk locations.

To offer British businesses and organisations the opportunity to apply to take part in crisis table top exercises in the FCO, and for officials to attend their crisis exercises.

To make available information on overseas terrorism threats to owners and operators of National Infrastructure, through the Centre for the Protection of National Infrastructure.
The advice for companies operating in high-risk environments on the Overseas Business Risk website has been updated. I have placed a copy of this new advice in the Libraries of both Houses.
Further information
Follow the Foreign Office on twitter @foreignoffice
Follow the Foreign Office on facebook and Google+
Subscribe to the announcements feed or email alerts to get our latest news and announcements.
Published 18 July 2013