Written statement to Parliament
Protocol and shadow strategic policing requirement
This written ministerial statement was laid in the House of Commons on 21 November 2011 by Theresa May and in House of Lords by Lord Henley…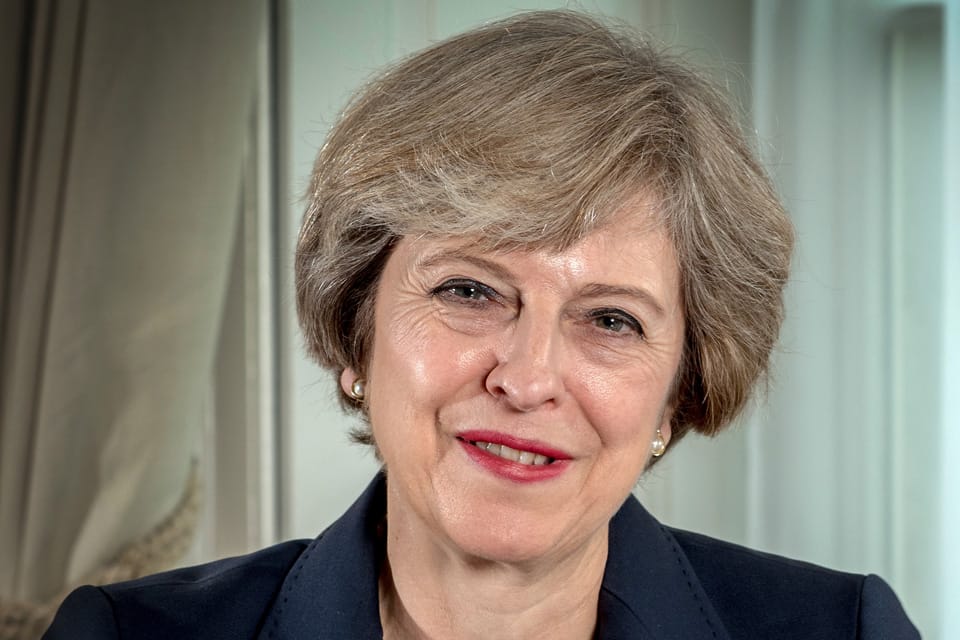 This written ministerial statement was laid in the House of Commons on 21 November 2011 by Theresa May, and in the House of Lords by Lord Henley.
A year from now the public within England and Wales will, for the first time, have been given a direct vote and say in how they and their communities are policed. The election of the first police and crime commissioners on 15 November 2012 will mark a step change in how policing is held to account. Communities will be able to voice their local priorities to a single, directly elected, individual; their police and crime commissioner.
Police and crime commissioners will be powerful local representatives, able to set the priorities for the police force within their force area, respond to the needs and demands of their communities more effectively, ensure that local and national priorities are suitably funded by setting a budget and the local precept, and hold to account the local chief constable for the delivery and performance of the force.
Strong and effective leadership will continue to be delivered by the chief constable and their command teams. Nothing within this step-change of policing governance removes or calls into question the operational independence of the police service which remains the corner stone of all that is good about our way of policing by consent.
To provide future safeguard to this principle, I have today laid for the approval of Parliament a Protocol that sets out how the new policing governance arrangements will work. It clarifies the role and responsibilities of police and crime commissioners (PCCs), the mayor's office for policing and crime (MOPC), Chief Constables, police and crime panels and the London Assembly police and crime panel. It outlines what these bodies are expected to do and how they are expected to work together to fight crime and improve policing. The Protocol will therefore fundamentally underpin the key working relationships within the new policing landscape.
Elections for police and crime commissioners for England and Wales will take place in November 2012. Within London, the mayor's office for policing and crime will perform the equivalent role for the Metropolitan Police District. How these elected policing bodies work with, and interact with, Chief Constables and police and crime panels will be crucial to achieving success.
It is my intention to issue the protocol to all Chief Constables, police authority chairs, their chief executives, the chief executives of all local authorities within England and Wales and the Welsh government in order to assist in transition planning. The protocol will also be made available to all potential candidates for the Mayor of London elections in May 2012. It will then be made available to potential candidates for the office of PCC within each force area in England and Wales ahead of the first elections in November 2012.
Within England and Wales, the changes in governance will take effect on the 22 November 2012, with the exception of London. I am confident that with this protocol in place everyone will be able to work together effectively to drive down crime and to make our communities safer.
I am also today issuing a non statutory 'shadow' Strategic Policing Requirement, which sets out my view, as Home Secretary, of the national threats that the police must address and the appropriate national policing capabilities I believe are required to counter those threats. It respects the operational independence of the police, advising what, in strategic terms, they need to achieve but not how they should achieve it. I have placed copies of the shadow Strategic Policing Requirement in the House of Commons Library and an electronic copy can be found on the Home Office website.
I am issuing this shadow Strategic Policing Requirement now to inform police forces' and police authorities' plans for 2012-13. Although it will not, at this stage, have statutory effect, it is my intention that it should help to drive improvements during the transition period to Police and Crime Commissioners. I will look to all forces and authorities to have regard to this shadow Strategic Policing Requirement when exercising their responsibilities.
The shadow Strategic Policing Requirement is a statement of the collective capabilities that police forces across England and Wales will be expected to have in place in order to protect the public from cross-boundary threats such as terrorism, civil emergencies, public disorder, cyber-incidents and organised crime. It supports the development and maintenance of policing capabilities, often collaboratively between forces, and in support of the work of national agencies such as, in future, the National Crime Agency.
I have consulted with ACPO, the APA, and other policing bodies and relevant agencies to develop the shadow Strategic Policing Requirement. I will consult further on the experience of forces and authorities in using this shadow Strategic Policing Requirement, and will then issue the statutory Strategic Policing Requirement next summer in time for the election of police and crime commissioners.
Both police and crime commissioners and Chief Constables will be required to have regard to the SPR from November 2012 in the conduct of their respective responsibilities.
I would like to thank all of those from the police and the other bodies and agencies that have contributed to the drafting of the Protocol and the shadow Strategic Policing Requirement - their work has been invaluable.
Monday, 21 November 2011
Date: Mon Nov 21 10:46:15 GMT 2011
Published 21 November 2011