Written statement to Parliament
Primary assessment public consultations: government response
Announcing the government response to the consultations on primary assessment and the recommendations of the Rochford Review.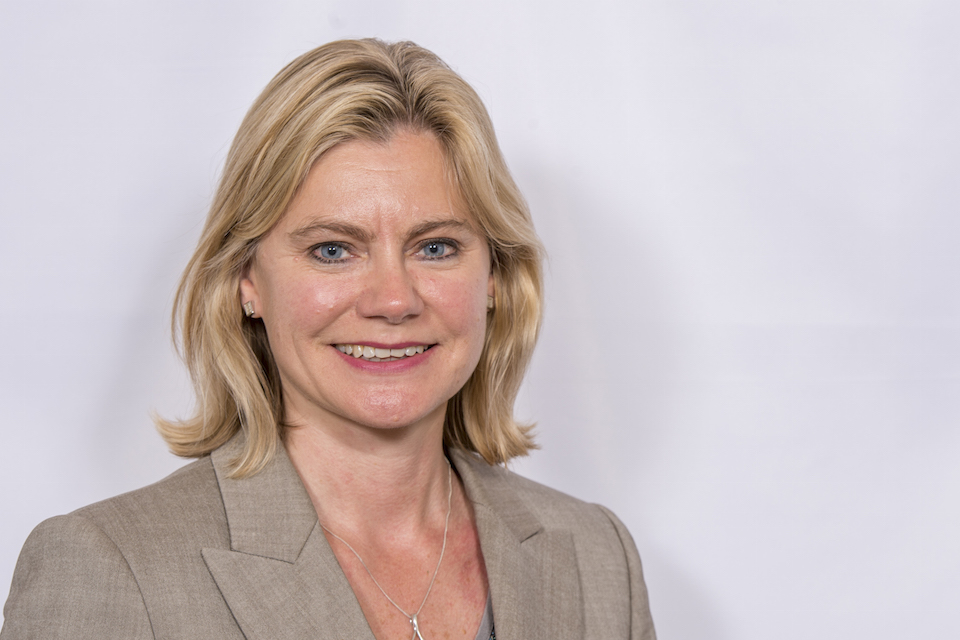 Primary education is fundamentally important to ensuring that every child receives the best possible start in life. As I set out in my statement to Parliament in March this year, the primary assessment and accountability system has a crucial role to play in ensuring that every child, no matter what their background or where they go to school, benefits from a high-quality primary education.
Last October, I set out my intention to establish a settled, trusted primary assessment system. To help us move towards this, we published earlier this year parallel consultation documents on the long-term future of primary assessment and on future assessment arrangements for children working below the standard of the national curriculum tests. These consultations considered a number of the key issues facing the primary assessment and accountability system, including how the assessment system can help teachers to prepare pupils to succeed at school, the starting point from which to measure the progress that schools help children make in primary school, and how end of key stage teacher assessments could be improved. The consultations closed in June and I am grateful to the many people and organisations, and particularly the headteachers and teachers, who took the time to provide thoughtful, considered responses.
Having considered the views expressed, I am today publishing the government's responses to both consultations, which set out how we will establish a stable and effective primary assessment system. These documents include commitments to:
improve the Early Years Foundation Stage Profile by: revising the Early Learning Goals to make them clearer and align them more closely with teaching in key stage 1; this will support us to meet our manifesto commitment to strengthen the teaching of literacy and numeracy in the early years. We will also strengthen the way assessment information is passed on to Year 1 teachers; and review the guidance and moderation process to reduce administration burdens;
improve school-level progress measures, and give schools credit for the education that they provide to their pupils in the reception year, year 1 and year 2, by introducing a statutory assessment in reception to replace the existing key stage 1 baseline;
reduce workload and administration burdens on teachers by making end-of-key stage 1 assessments non-statutory in all-through primary schools, once the new reception baseline has become established, with national sampling to be introduced so that we can continue to monitor standards;
remove the statutory duty to report teacher assessment in reading and mathematics at the end of key stage 2 from the 2018 to 2019 academic year onwards, which will form part of our drive to bear down on unnecessary administrative burdens, while keeping our rigorous key stage 2 national curriculum tests in these subjects, which will enable schools to uphold high standards while also reducing workload and administrative burdens on teachers;
improve the way that writing is assessed, so that teachers have more scope to use their professional judgment when assessing pupil performance;
aid children's fluency in mathematics through the introduction of a multiplication tables check, from the summer of 2020, to be administered to pupils at the end of year 4. This will help us to deliver on our commitment that every child will know their times tables off by heart by the time that they leave primary school; and
improve the statutory assessment of pupils working below the standard of national curriculum tests by extending the interim pre-key stage standards to cover all pupils engaged in subject specific learning, and by piloting the Rochford Review's recommended approach to assessing pupils who are not yet engaged in subject specific learning.
We will continue to work closely with headteachers, teachers and all those with an interest in primary education as we implement these changes, building on the dialogue started by the consultation. It is by working together that we will achieve our goal of a proportionate assessment system that supports every child to meet their full potential.
Copies of both of these government responses have been placed in the libraries of both Houses of Parliament.
Published 14 September 2017