Authored article
Pride of Britain Awards "demonstrate the decency of British people"
Prime Minister David Cameron has written an article for the Daily Mirror on the Pride of Britain awards.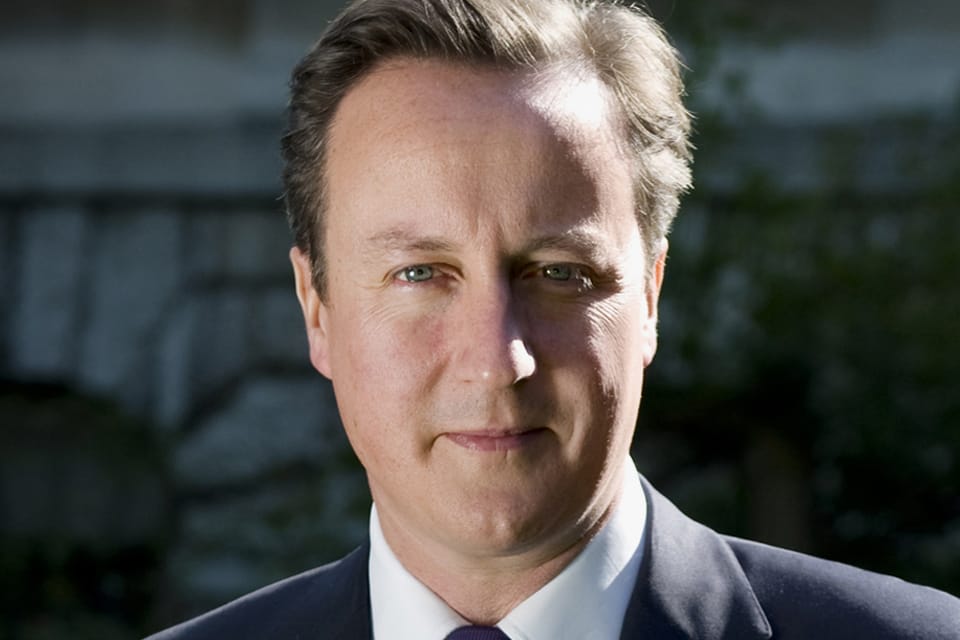 The Pride of Britain Awards say so many great things about our country.
They demonstrate the decency of the British people. They show how people who describe themselves as ordinary are capable of extraordinary bravery.
And they show that this is a nation that celebrates its heroes, that sees good deeds being done - and knows that we should shout about their achievements from the rooftops.
The people who are being celebrated tonight by these awards all have one big thing in common.
And that is, when the moment came for them to step forward and make a difference, they did so. Every day in Afghanistan our young soldiers step forward to do their duty as they fight a ferocious enemy to keep us safe at home.
Of course, the Pride of Britain Awards aren't just about big acts of bravery. They're about the everyday goodness that makes this great country of ours a happier place in which to live.
Whether that's children fundraising to help a sick friend, teachers working flat out to inspire their pupils, or neighbours who go the extra mile to better their community.
The most moving part of it is that these people really don't see themselves as heroes. They don't set out seeking recognition or status. And they don't trumpet their courage or their kindness.
Rather, they just get on with changing lives and making a difference in a very quiet and self-effacing way. That, to me, sums up the very best of the British character.
I want to thank the Daily Mirror for starting these awards,  ITV for showing them and Littlewoods for sponsoring them. They deserve our gratitude not for putting these unsung heroes on a well-deserved pedestal, but for sending out a powerful message to our young people.
I like to think of what the children watching at home make of it all, because this isn't an awards show where what matters is what you're wearing and how much commercial success you've had. It reminds us what is really important in life.
I hope young people watch the Pride of Britain Awards and see that it's not just looking good and feeling good that count - but doing good and being good.
So, to all the winners and nominees tonight I'd like to say thank you for inspiring us, keep up the good work - and have a great night.
External site: Pride of Britain Awards
Published 5 October 2011