Police reform: Home Secretary's speech on 2 March 2011
This speech was given on 2 March 2011, at Westminster Methodist Hall by Home Secretary, Theresa May.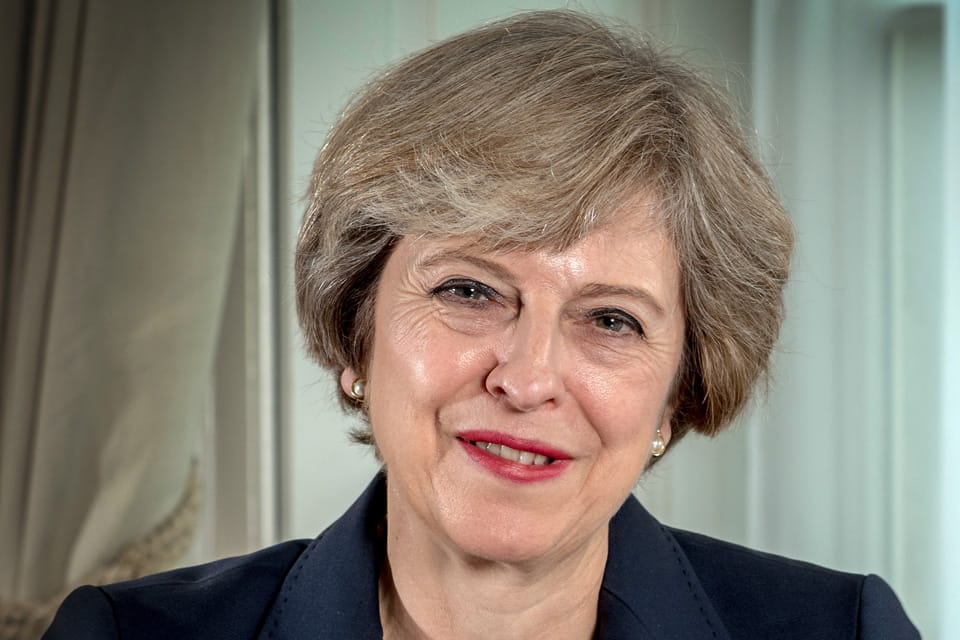 Celebrating police officers
I want to talk today about the tough decisions we need to take as we reform the police. But I want to first recognise just what a tremendous job individual police officers do day in, day out.
Arresting violent offenders, putting themselves in harm's way, going unarmed into dangerous situations - these are the sort of things that officers know could happen to them any time they put on the uniform.
Last week I attended a commendation ceremony for my constituency police force, Thames Valley. There, an award was presented to Detective Constable Luke Simms.
DC Simms' story is quite remarkable - he tried to arrest an armed robber even though he knew the offender was carrying a knife, he knew he had a history of violence and he knew he himself was unarmed and was not wearing protective clothing. Despite all of this, he still tackled this violent and dangerous criminal, who is now thankfully behind bars.
Only yesterday, PC Graham Hislop received a similar commendation from the Metropolitan Police. PC Hislop single-handedly stopped a street battle between two south London gangs armed with petrol bombs, sticks and knives. He was in his patrol car, alone, when he came across the two gangs lined up for battle. He radioed for back up but before it could arrive the two groups started running towards each other. Instinctively, PC Hislop drove his car between the two gangs, causing them to scatter, before jumping out to arrest a gang member. Police units soon arrived to arrest others.
It's that sort of bravery that people find astonishing. But it is the sort of story we hear so often of police officers.
Those officers are desperate to spend more time fighting crime; to be out on the streets instead of behind their desks. That's why they joined the service and that's what they love doing.
So let me take this opportunity to say to every officer: thank you for everything you do to keep us safe.
But when I talk to police men and women - of all ranks - it's clear that their achievements are more often than not despite the system rather than because of it.  There's too much box-ticking and not enough discretion.  Too much paperwork and not enough action.  Too much form filling and not enough crime fighting.
That's just part of the reason why we have such a comprehensive programme of police reform.
The need for reform
Our police reforms are based on the need to address three main problems. 
After years of bureaucratic control from Whitehall, the police are too tied up in red tape to fight crime as effectively as they can.
Locally the public don't have enough of a say over policing in their communities.
And nationally, the very serious problem of organised crime has for too long been neglected.
Of course, we also have to meet these challenges at a time when we will have to reduce police spending.  When the last government doubled our national debt and left us with the biggest deficit in the G7, we simply don't have a choice about whether we cut spending or by how much.  The police, along with the rest of the public sector, will have to take its share of the burden. 
But the need to reduce spending means that the case for reform is more important, more urgent, than ever.
Freeing the police
Central to our reforms is the idea that we need to get the Home Office out of the way, and we need to start trusting the police to exercise their professional judgement and discretion. So we are sweeping away the bureaucracy of the old system. Targets, initiatives, ring-fenced spending.  They will all eventually go.
I've scrapped the last remaining national police targets, and replaced them with a single objective: to cut crime.
I've responded to incidents like the Cumbria and Northumbria shootings not with new gun crime initiatives, but by respecting the operational independence of the police. And from 2013, when police and crime commissioners set their first budgets, I will end the ring-fenced central policing grants that we have not already scrapped.
When I said in my first speech as Home Secretary that I didn't want to run the police, I meant it. 
So we're scrapping the stop and account form, and cutting the reporting requirements for the stop and search form, saving up to 800,000 man hours per year.  We're restoring police discretion over certain charging decisions, saving a further 50,000 man hours per year. And we're determined to go further. With the police, we are looking at sweeping away a wide range of the red tape, bureaucracy and paperwork that get in the way of officers doing what they want to do - getting out onto the streets and keeping us safe.
So we will soon be issuing new guidance that supports officers who do the right thing to protect the public - when they put themselves at risk, they shouldn't be worrying about breaching health and safety rules.
We will also update the Police and Criminal Evidence Act Codes on arrest and custody procedures and will look to eliminate any unnecessary bureaucracy within them.
And we are considering how we can cut the red tape associated with the recording of crimes.
Empowering the public
Our reforms are also based on the premise that the police must be accountable not to civil servants in Whitehall but to the communities they serve.  We're making that happen by legislating, right now, for the election of police and crime commissioners, across England and Wales.
The Bill will shortly enter report stage in the House of Commons. I am looking forward to the coming debate in the House of Lords, where there is a wealth of experience and expertise on policing.
Police and Crime Commissioners will have the power to set the police budget, determine local policing priorities and hire and fire chief constables. 
But let me make clear, this will in no way affect the operational independence of the police. We've listened to the police and we've responded. So we have strengthened the proposed oversight arrangements and it will be my responsibility as Home Secretary to issue a Strategic Policing Requirement for the response to national threats.
As important as the elections for Police and Crime Commissioners will be, we want this new sense of accountability to exist day in, day out, and not just every four years.  So we will also mandate police forces to hold local beat meetings on a regular basis. 
To make this accountability work, we are giving the public access to the most detailed street-level crime data in the world.  One month after launching the country's first-ever nationwide street-level crime maps, the website has received over 380 million hits. 
That's 380 million examples of people eager to know what is going on in their community, desperately keen to play their part in making their streets safer.  That sort of enthusiasm for engagement with the police gives a very strong indication of what we can achieve if we reconnect the public and the police.
Tackling organised crime
The third challenge is the need to fight organised crime.
Organised criminals do not respect police force boundaries just as they do not respect international borders.
Sir Paul Stephenson said last year that our current law enforcement response is having an effect on only 11% of the 6000 organised crime groups that have been identified. That is unacceptable.
We need a new approach to get a real grip on organised crime and to properly police our borders.
So we will soon publish our proposals to establish a National Crime Agency - a powerful body of operational crime fighters, led by a senior Chief Constable. The NCA will harness intelligence, analytical and enforcement capabilities and will have a strong government-backed mandate for coordinating the national fight against organised crime.
The National Crime Agency should let no organised criminal feel untouchable, it should tolerate no aspect of their criminal behaviour, and it should mean no community will live with the fall out from organised crime, such as the scourge of drugs on our streets.
Delivering more with less
As I said earlier, we have to meet the challenge of police reform at the same time as we meet the challenge of reducing police spending. And we have to do that while protecting - indeed, improving - frontline police services.
We struck a tough but fair settlement for the police in the spending review.
In real terms, the average reduction in central government funding for the police will be around 5.5% per year.  Assuming that local precepts rise in line with the Office for Budget Responsibility's forecasts, the overall average real terms reduction will be around 4% per year. But given that three quarters of all police spending is on pay - and given also the likelihood that police pay will be frozen for two years along with the rest of the public sector - the reality is that police force budgets will be less severely cut than the real terms figures imply.
That is not to downplay the scale of the reductions.  They are challenging, yet achievable. But they will only be achieved if our police forces reform and modernise. Business as usual is not an option for our chief constables. I am confident that they understand this and will meet this challenge with determination.
Savings in the back office
I have already set out how we are slashing bureaucracy, saving hundreds of thousands of police hours per year.  We are also working with the police to identify savings and efficiencies that could save more than the spending reductions the police will need to achieve - without hitting the frontline service.
For example, Her Majesty's Inspectorate of Constabulary estimated that £1.15 billion per year could be saved if only the least efficient forces brought themselves up to the average level of efficiency. And it's clear that forces can go further still. I want all forces to raise themselves up to the level, not of the average, but of the most efficient forces.
Across a range of back office or what we call middle office functions - like finance, HR, training, custody and control rooms - forces can and must improve their productivity. If forces improved productivity and adjusted to the level of spend typical in the more efficient forces, we could add another £350 million of savings to those calculated in HMIC's report.
Look at Suffolk and Norfolk, where they are creating a shared service platform for their back office support functions. This will deliver savings of approximately £10 million per year from their joint budgets.
Or look at Kent, where they are streamlining and rationalising support services, and collaborating with Essex police to make savings and allow more resources to be devoted to the frontline.
These forces show that it is possible to make significant savings in the back office to protect and improve frontline services. Their example can and must be replicated up and down the country.
Putting Officers on the Frontline
And there are ways that the police can make the frontline more efficient too, while increasing visibility and availability on the streets, and without spending any more money.
So, for example, HMIC has found that there are often more police officers available on a Monday morning than there are on a Friday night. And they also found that only 11% of officers are visible and available to the public at any one time. That's not to say that 89% of police time is wasted, but visibility and availability has to improve.
Better management and organisation can increase availability.  And better rostering and shifts can increase availability at peak times. 
In London the Met have done just that. By getting more officers to patrol alone - rather than in pairs - and by better matching resources to demand in neighbourhood policing they are increasing officer availability to the public by 25%.
I know other forces including Gloucestershire are taking the same steps. All forces should be following their example.
Better procurement
At the same time as we make these savings and efficiencies, we also need to modernise procurement practices and IT. It makes absolutely no sense for the police to be procuring things in 43 different ways. It makes absolutely no sense for the police to have 2,000 different IT systems across the 43 forces, as they do at present.
For too long the police service has been a fragmented customer; spending more and gaining less than it should do from its suppliers. Police spending on non-pay items is now around one-quarter of their total spend - some three and a half billion pounds per year - so the potential savings are substantial.
We have already made excellent progress. We have secured agreement from the leaders of the police service that the right way forward is a national, joined-up approach, with better contracts, more joint purchasing, a smaller number of different IT systems and greater private sector involvement.
With these changes we can save hundreds of millions of pounds and, again, that is over and above the savings which HMIC have identified.
So, on Friday new regulations will come into effect to put these ideas into practice for police vehicles, body armour and a range of police IT.
Police pay freeze
But in an organisation like the police, where £11 billion - three quarters of total spending - is on pay, there is no question that pay restraint and pay reform must form part of the package.
That is why we believe - subject to any recommendations from the Police Negotiating Board - that the there should be a two year pay freeze in policing, just as there has been across the public sector. This would save at least £350 million.
And that is why I commissioned Tom Winsor to review police pay and conditions. Not because I want to make savings for the sake of it, but because I want to protect police jobs and I want to keep officers on the streets.
We can only do that if we reform terms and conditions for all officers.
The Winsor Review
No Home Secretary wants to cut police officers' pay packages. But, with a record budget deficit, these are extraordinary circumstances.
As I have made clear today, we are taking action right across the board to find savings and efficiencies in all aspects of policing.  We are doing everything we can to minimise the effect of the spending reductions on pay. But we cannot avoid the fact that changes to pay and conditions have to be part of the package.
And I want action on pay to be as fair as possible. Not only are we determined to cut out waste and inefficiency first, we must also make sure that pay recognises and rewards front line service. So when I launched the review I asked Tom Winsor to take this into account. 
Up and down the country, police officers and staff I speak to - as well as ordinary members of the public - say they would prefer us to look at pay and conditions rather than lose thousands of posts.
The Winsor Review will be the most comprehensive review of police pay and conditions in more than thirty years. I have asked Tom to make recommendations that will let the police manage their resources to serve the public more effectively and to get better value for taxpayers' money.
I want his recommendations to enable modern management practices to be implemented, help the service to manage their budgets, maximise officer and staff deployment to frontline roles and enable frontline services to be maintained and improved.
The review's conclusions must be fair, and they must be seen to be fair. Police officers cannot strike - and that is not going to change. I have emphasised today just how dangerous and difficult their job is. Police officers should be rewarded fairly and reasonably for what they do. 
But the police leadership need to have the flexibility to manage their forces and protect the frontline.  And now, more than ever, the taxpayer needs to get a fair deal from all parts of the public sector.
I will not see the Winsor Review until it is published on Tuesday.  I will study its recommendations carefully.  They will also be subject to consideration by the police negotiating bodies.  But I must be clear: to make savings in any organisation where pay packages are the biggest cost, we have to look at pay. 
Leadership
I know that these are challenging times for rank and file police officers and staff. They will need - and the public will need - the leadership of the police service to rise to the challenge.
Tough decisions will need to be taken by leaders who have the confidence of their frontline, of the public, and, shortly, of their Police and Crime Commissioners.
But the current structure, status and accountability arrangements of ACPO are not suitable. This is something that I know Sir Hugh Orde and other senior Chiefs recognise - and it is something we and they need to address.
Conclusion: tough decisions to save police jobs and cut crime
Nobody is pretending that these decisions are easy.  But they are necessary to save police jobs and deliver our plan to cut crime.
And nobody doubts that they will be challenging to deliver.  But the police always has been and always will be a 'can do' service - and I know that they have the sense of duty and determination to deliver the changes we need to make.
They are changes that we will have to make together.  The result will be a police force with its powers enhanced, its discretion restored, its professionalism respected, flexible to deliver on the frontline - and free to cut crime.
Published 2 March 2011