PM's remarks with Taoiseach Enda Kenny
Prime Minister David Cameron's remarks with the Taoiseach of Ireland Enda Kenny in Number 10 on 18 April 2011.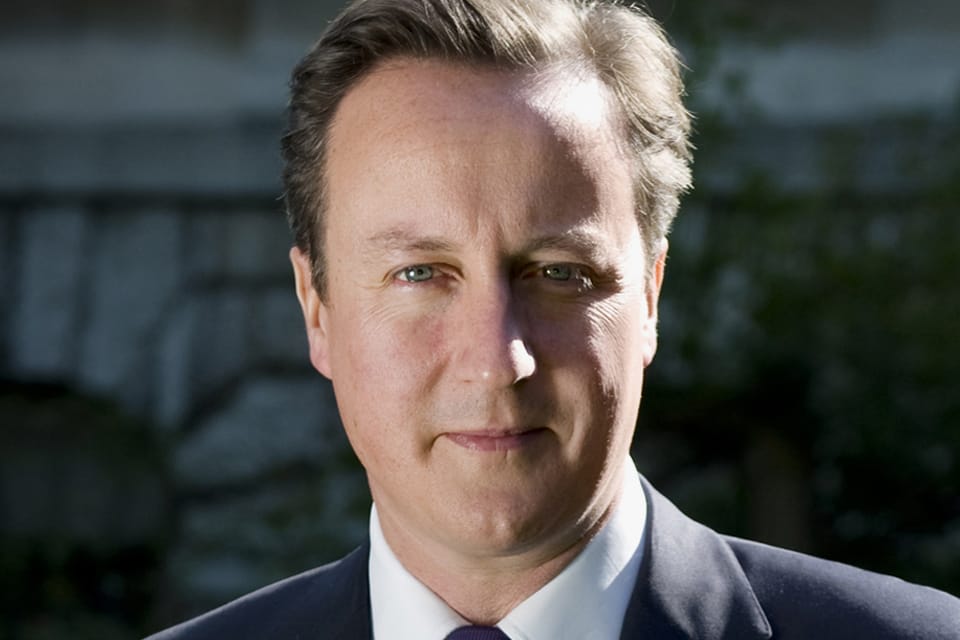 Prime Minister David Cameron's remarks with the Taoiseach of Ireland Enda Kenny in Number 10 on 18 April 2011.
Read the transcript
Prime Minister
Thank you very much.  It's great to have the Taoiseach here.  Enda Kenny and I, I know, are going to work together extremely closely.  I think we have a lot of closely shared interests: obviously the economic situations in both our countries we need to work together very, very closely; we're both facing a situation where we need to see our economies grow; we have to deal with deficits and debts and I admire very much the decisions the Taoiseach is having to take in Ireland. 
Obviously regarding the security agenda - a very, very close co-operation has taken place - I don't think it's ever been better.  We need to work on that and make sure that continues to be the case.  I think the response of everyone - North and South - to the terrible murder of the police officer recently has been extremely positive and we will continue to work together.  And then obviously there are lots of shared interests particularly like the Queen's visit coming up which I think is going to be a great moment for both our countries and I'm excited about coming to join in on that as well. 
Taoiseach of Ireland
Well, I'd like to say I've met with the Prime Minister on a number of occasions at Council meetings in Brussels.  He sent an invitation for me to come over here; I'm privileged to be in Downing Street.  Obviously we have a number of issues that we do want to discuss together.  Security is an issue; I can testify as the Prime Minister has said, of the exceptionally high level - in fact, unprecedented level of co-operation - between the PSNI and the Garda that will continue.  Obviously some great work has been done.  The symbolism of what happened following the killing of Constable Ronan Kerr was so powerful that the entire island of Ireland, on all sides of the political divide, supporting organisations and all the churches have said we do not want any more of this; we are not going back to those dark days and the statement by the Prime Minister was very powerful indeed and we will continue that level of co-operation in dealing with those who might want to have a return to days of violence.
In respect of Europe, obviously we've been working together at Heads of Europe meetings and we'll continue that.  The links between Ireland and Britain for so many years - in trade, in business, in social contact - is something that we want to work on.  And in terms of the European Union there is a decision that we have to make as a country now faced with an enormous challenge, one that we have a mandate to deliver on, having a government of the strongest mandate in the history of our country.  Obviously the people want that sorted out and we want to do that with a sense of courage and with fairness and to rebuild the connections with our colleagues in Europe, particularly here in Britain.  So I'm very happy to be here.
We're going to discuss the historic visit and the unprecedented visit of the Queen, first of a reigning monarch in 100 years to Ireland.  And I can assure you Prime Minister that the vast majority of Irish people will warmly receive the Queen on her visit and I think it's a very good programme.  It's very well chosen and we look forward indeed to her coming - one of the few countries that she hasn't had the opportunity to visit in the 26 counties during her long reign as Queen of England.  So we're going to go through a few of those things and I look forward to that.
Published 18 April 2011