Speech
PM speech at Toyota
"Recovery in our automotive sector can be part of a broader recovery."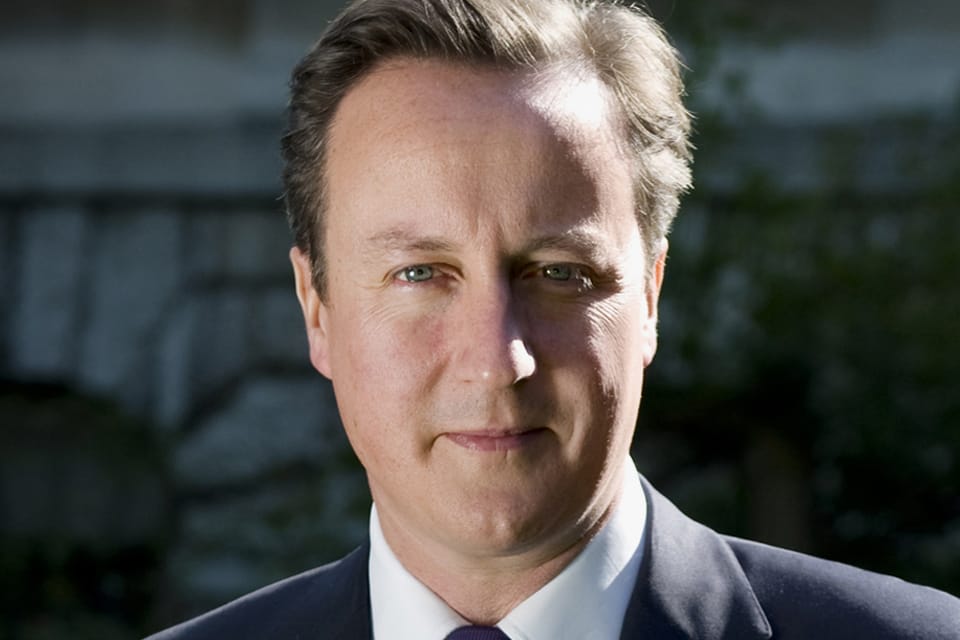 Transcript of speech given by Prime Minister in Burnaston, Derbyshire:
"Thank you very much.  Thank you.  Thank you, Didier, very much for that introduction and thank you for that warm welcome.  And it is a genuine pleasure to be here today because I want Britain to be a manufacturing success story in this century.  And today's announcement is unqualified good news for Derbyshire, for Toyota and for Britain.
There is another reason I'm very pleased to be here today - is that this is a vital part of my education.  I've been to Nissan, I've been to Honda, I've been to Jaguar Land Rover, I've been to General Motors in Vauxhall, but this is my first visit to Toyota and they always say you save the best to last so it is great to be with you here today. 
And when I told my wife at breakfast where I was going today, she was quite pleased as well because she pointed out the window and said 'That Skoda you bought me 10 years ago, it is finished, it's over, I want a decent car.'  So, thank you.
Three things I wanted to say today.  The first thing is a very big congratulations.  The decision by Toyota to make this the sole plant for the new-generation hatchback is a massive vote of confidence in your skills, in your talent, in your commitment to hard work and high-quality production.  It's a great vote of confidence for this workforce, for Derbyshire, for Britain.  I'm really proud to be here today.  And we've won the battle to produce this car, which we hope is going to sell extremely well and mean a massive increase in employment up to 1,500 jobs over the next few years.  That is a huge vote of confidence in what you've done.  So, the first thing was a big congratulations.
The second thing is to say that I think this is part of what I see as a real renaissance in the UK car manufacturing industry.  Wherever you look at the moment across the industry, and yes we face difficulties in our economy, but in terms of the automotive sector we see Jaguar Land Rover investing in new engine plants and new car plants in the West Midlands, we see Nissan deciding to produce the new Qashqai here in Britain, in Sunderland, we see Vauxhall, General Motors producing the new Vivaro van in their Luton plant, we see expansion of some of our engine plants right across the industry.  From the very highest end - and I was at McLaren where sadly they wouldn't let me drive one of their cars last week - from the very highest end to the mass market, the British car industry is doing well and that's because of the quality of our workforce, the quality of our skills and the fact that Britain is a pro-manufacturing country that wants to succeed in this vital industry.  I think it's absolutely key what you are doing today and announcing today as part of a big British success story in the years to come.  And it's very encouraging that so much of your supply line is now onshore in the UK, meaning extra jobs as you produce the cars.
The third thing I wanted to say is this: I hope that this recovery in our automotive sector can also be part of a broader recovery and a rebalancing of our economy.  Because the fact is that in recent years our economy has been too unbalanced.  We've had too much evidence on finance, on housing, on debt, on immigration, rather than actually making things - building an economy where we're manufacturing, building up our skills and adding real value and selling to the world.  And so I think this is an absolutely vital task.  It is not an easy thing to do when you've had an easy boom based on debt and finance and all too focused on the South East of the country, to have a rebalancing of the economy, a re-skilling of the economy and an increase in the manufacturing.  But that is absolutely what we need to see.  Now, I know things are difficult in terms of the European economy, in terms of the British economy, but the fact is that there are many countries in the world that are growing very rapidly and what we have to do is get out there as a country and sell to them and that is exactly what you are doing in this plant here: manufacturing largely for export. 
So, a huge vote of thanks to Toyota for the announcement that you are making today, a huge congratulations to all of you for the part you are playing in winning these new jobs, these new orders, and boosting the economy here in Derbyshire.  And thank you very much for letting me come along and say hello to you all, up there included, to share in the success of today, but it is your success.  A big vote of confidence in you and jobs and investment in Derbyshire in the future, which is what we want.  So thank you, Didier, but above all thanks to all of you and big congratulations on your success today.  Thank you."
Published 24 November 2011