PM opens McLaren's new production centre
"In Britain we do still have world class engineering, world class manufacturing, world class production techniques."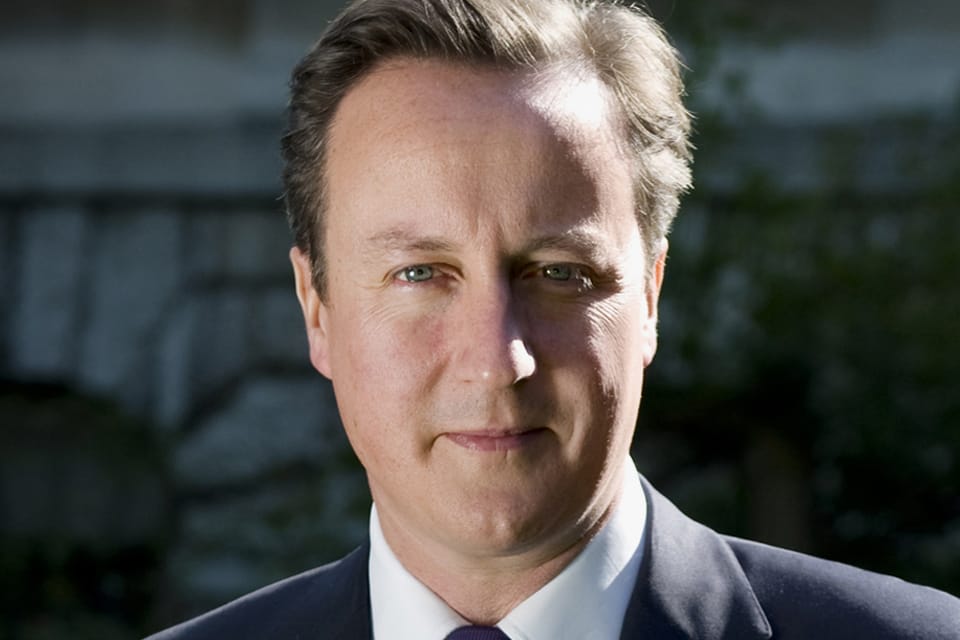 I have been to lots of manufacturing plants, lots of car plants, lots of auto-assembly lines; I have never seen anything like this.  It is quite incredible and inspiring and Formula 1 is a massive British success story.  It is obviously great to be here with Jenson and with Lewis and well done in Abu Dhabi; great to see two on the podium at once.  It is a fantastic British success story and it really is great to come and see what you do.
We are living in a very difficult economic time right now.  We saw that in the very, very disappointing unemployment figures yesterday.  We can see all over Europe economies are stalling and our economy is set back by that.  And we live in very, very difficult times; I don't hide that for one minute.  But I think even in difficult times, maybe particularly in difficult times, it is a moment when actually you've got to try to make sure you are building a really worthwhile economy for the future.  And when I come here, and see what you're doing here, it's a great reminder that actually in Britain we do still have world class engineering, world class manufacturing, world class production techniques.  Of course, we want more of it but we do have something from which to build and before coming here this morning I was at the Science Museum with the Leader of the Liberal Democrats, the Leader of the Labour Party, and with big senior figures from industry, launching the Queen Elizabeth Prize for Engineering which is going to be a £1 million prize, rather like the Nobel Peace Prize but it is going to be a British prize for engineering to try to inspire young people and future generations to see that we have a great engineering future in our country.
But it seems to me there are three big opportunities for us and three things we've got to do as we try and rebalance our economy away from such an over-reliance on financial services and the City of London, important though those industries are. 
The first is a manufacturing opportunity; making more things in our country.  And I think the automotive sector can actually lead the way.  You are an extraordinary success story here, winning I think - you're on the podium one in every four races that you've done since 1980, it's an incredible success story.  But actually when you look around Britain there is an automotive story to be proud of.  BMW are putting more money into the next generation of the Mini.  You can see in Nissan, they're making the next generation of the Qashqai, they're making the Leaf - the new electric vehicle - in Sunderland. Toyota is investing massively in Derbyshire, Honda in Swindon with the new Civic and the CR.  All of these companies - yes they're foreign owned but they're investing in Britain because they think Britain has got a great manufacturing future and this government wants to encourage that.
But along side manufacturing, the second opportunity has got to be an export opportunity.  Yes, the European economies aren't growing right now but there is growth in the rest of the world and what we've got to do is get out there and sell to the countries where there is growth and that is exactly what you're doing with McLaren.  I bet that a huge number of these cars that are going to roll off this line are not destined for the UK, or even for Europe, they are going further afield.  We've got to get out there and sell to the world. 
But I think the absolute key - the third thing I want to say today before answering any of your questions - the absolute key is going to be skills.  Because the truth is, if we want to succeed in manufacturing, in engineering, in export, then we've got to do more to improve our education system, to improve our training and to make sure we're helping businesses to help themselves by increasing the skills of their workforce.  Now, we've got our role to play in government.  We've got to improve our education system, we've got to make sure people leave school with good qualifications, we've got to make sure they're the qualifications that employers want and that future employees need.  But I also want to see a major, major increase in apprenticeships. 
Now, so far, we have seen quite a big boost to apprenticeships.  We were aiming for 360,000 a year; last year we actually hit over 400,000 but I want to see that grow, I want to see it increase in terms of our investment in apprenticeships.  And what we're announcing today - which is, I think, quite a revolutionary step forward - is we're saying to business we are prepared to give you directly the money for apprenticeships up to £250 million over the next two years so you can effectively cut out the middle man.  You can design the apprenticeship schemes you want in your businesses and instead of having to get them through training providers or FE colleges you do it yourselves.  Now this is, I think, absolutely right.  This is government saying toBritain's best businesses we want to trust you with the money to help deliver the skills that you need as businesses and we need as a country.  I think this is going to be a big step forward.  There is no silver bullet solution to the problem of youth unemployment we have in our country.  We've got to help sixteen year olds with their qualifications, we've got to make sure that between sixteen and eighteen everyone is either in school or in an apprenticeship or in training.  We've got to help people who are eighteen not going to university to get that qualification and training that they need.  We've got to help the long-term unemployed by giving them the skills that can get them into the workplace.  We will do all of these things; we must do all of these things, but there is no one answer.  But I think the apprenticeship schemes we have are a really good thing to invest in.  I know you have them here; I want to see many more companies take them up and we are prepared to invest directly.
So, thank you for letting me come today.  Thank you for letting me see the extraordinary work you do.  It's fascinating to hear that there is more computer code in one of your cars than there is in one of our Typhoon aircraft so I'm enormously impressed by the technology that you bring to bear.  I want to wish these guys well forBrazil- I think they get a short Christmas holiday after that but best of luck inBrazil.  And I want to wish Mark Cavendish the very best of luck when it comes to the Olympics next year.  It is going to be a huge year for our country - 2012 - the Queen's diamond jubilee, the Olympics - and obviously the sports we're always best at are the ones where we're sitting down: rowing, cycling, riding, but you're right in there and we're going to be right behind you.  And with that it gives me huge pleasure to - I think it already is open but I'm going to reopen it and say it gives me great pleasure to declare this incredible facility is open for business.  Thank you very much indeed.
Published 17 November 2011