Speech
Office of Rail Regulation
Speech to the Office of Rail Regulation members about rail transparency, fares and usage through the Olympics.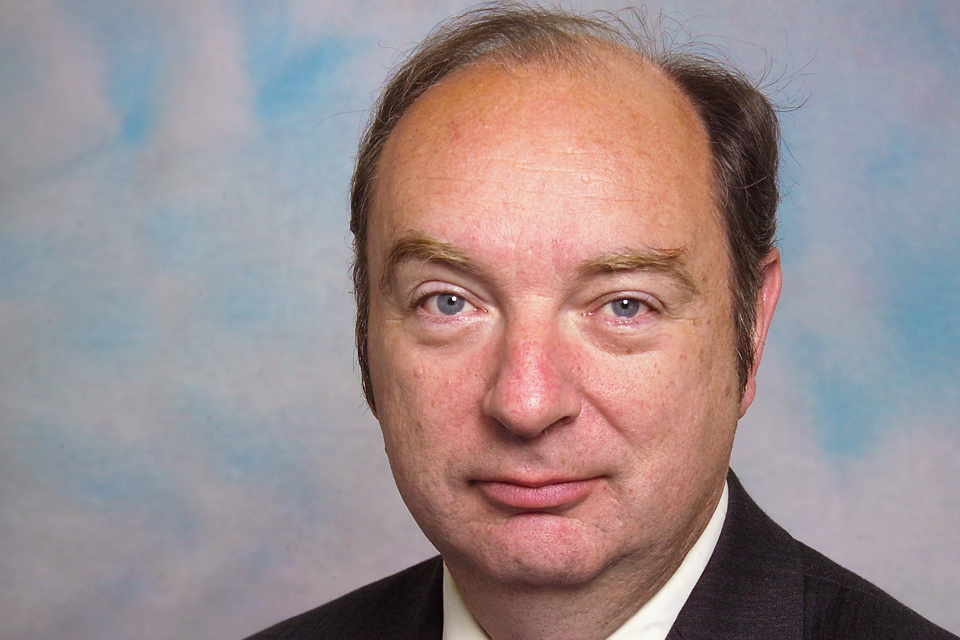 Introduction
Thank-you ladies and gentlemen.
It's a great pleasure to join you today for this important conference.
We're here to talk about 'transparency' – one of those modern buzzwords that we hear all the time in politics, business, and the media.
Let me begin by giving you my own perspective on transparency.
Transparency for the customer
I speak as a rail minister…
As a regular user of the rail network…
And as a Liberal Democrat…
I have campaigned for transparency ever since I was first elected in 1997. The first bill I presented to Parliament was on the release of public records and I was the first person to submit a FOI request of MPs' expenses, with all the ramifications that led to.
So you won't be surprised that I'm a passionate believer in transparency.
It's something we need to see more of from every powerful institution.
I'm proud of the progress we have made to open up government and the wider public sector in this country.
But I will say this:
It's about building the respect, trust and confidence of the people who use and fund the network - passengers, freight customers, and taxpayers.
A true measure of transparency comes not from those who claim to practise it.
It comes from those on the outside who stand to benefit from it… the passengers and the public who provide the patronage and pounds sterling.
This must be a shared agenda, while we have made big strides over the past few years, we still have some way to go.
The Laidlaw report last week made a specific criticism of the DfT when it said the department wasn't transparent enough with bidders about the franchise process.
We are correcting that and we will be more transparent in future, but you have to do your bit as well.
Rail transparency
So let me put rail transparency in some sort of perspective.
The Open Public Services White Paper last year set the scene for the government's transparency agenda.
And that was followed this year by another White Paper and the DfT's Open Data Strategy.
Fundamental to these programmes are public services which are responsive to the people they serve.
Organisations which can be held to account by citizens and elected representatives.
Open data is crucial to this process.
Our rail reform programme highlighted 3 specific areas for transparency: rail finances; network performance and open access to information.
And so much has already been achieved.
Together we are now publishing a great deal of performance data, from right time and passenger complaints to statistics on overcrowding.
The DfT has set out the costs of supporting the network by TOC; subsidies per mile; and reliability.
Network Rail has separated accounts by route. And new information about TOC finances will be published next year.
And passengers have much better access to timetables and real time service information than they had in the past.
For example, data produced by Network Rail is allowing developers to generate phone and computer apps for passengers on how trains are running.
As a private-sector, not-for-dividend, company limited by guarantee, Network Rail is not currently subject to the Freedom of Information Act. Nonetheless, as a regulated provider of public services, in receipt of public subsidy, the company wisely recognises the demand for more of its information and data.
In June, it began a programme to publish more of its information and data on its website, including an on-line form allowing members of the public to make suggestions.
The government welcomes these steps, which will improve the organisation's accountability to passengers and taxpayers.
And I welcome the excellent news from the last Transport Transparency Board that the fares database will be released as open data during the first quarter of next year.
Olympics
Most of these transparency measures are designed for long-term dissemination.
But the Olympic Games earlier this year set the industry a more immediate challenge around the provision of transport data.
A key part of the programme was to provide businesses and the public with information about the transport network, and which stations were likely to be busiest at different times of the day.
TfL, Network Rail, ATOC and train operators worked with organisers to produce 'hotspot' data which was published on the Get Ahead of the Games website – together with journey planners and interactive tools.
The site had over 16 million page views and 4 million unique users.
And it played a key role in what was an enormously successful operation to manage transport demand during the Olympics.
This experience was invaluable.
It showed just what can be achieved by planning ahead and communicating information to users of the network.
And it was also a lesson in how to deliver data effectively.
Information is of little use if it's too complicated or inaccessible.
It has to be carefully managed, targeted and presented to meet the needs and expectations of users.
And that's precisely what was achieved by the team who delivered the Olympics transport plan.
Fares and ticketing
After the government re-shuffle back in September, the new Secretary of State asked me to lead the fares and ticketing review in the department. You will appreciate that this is a hugely labyrinthine process.
As far as I am concerned, transparency is key to the review. I want an outcome where the passenger can easily access the right information to enable them to buy the right ticket for their journey.
And while many do, many don't. Indeed, there appears to be some confusion even at the highest levels, judging by ATOC's comments in the metro last week blaming the government for the rise in unregulated fares.
Let me now turn to the issue of right-time information.
Right-time
As you will know, I have been pushing for the release of right-time – the number of trains arriving within 59 seconds of the advertised arrival time - for some time now, actually for years.
I first raised this formally at the Performance Delivery Group which I chair on 20 July 2011 and I am to be honest disappointed that it has taken this long to get where we are.
I want to make it clear that it is not the intention of the government to replace PPM with right-time for performance benchmarking.
We may together conclude that the correct benchmark is whether a long-distance service arrives within 9 minutes and 59 seconds, but it is close to dishonest to suggest that a train arriving 9 minutes and 59 seconds after its stated arrival time is on time.
The public are entitled to know the facts.
Now I recognise, and indeed sympathise, that there is a concern within the industry that if this information is published, you will be attacked.
I observe at this point that ScotRail recently released its right-time data and the world has not ended north of the border.
It is true that releasing information to the public can be uncomfortable – just look at the hundreds of FOI requests we have to deal with in the DfT each month. But actually the free availability of information is a key tool to driving up performance.
The industry will be releasing right-time data by TOC on 20 December, even if the timing means it won't be getting much coverage, I will be making a lot of noise about it.
I will be making comments saying what a good showing this is from the industry. In terms of both performance and transparency we're ahead of our European competitors so this staging post is welcome, but we need to go further.
The commuter on the 6:40 from Aylesbury, the student on the 8:32 to Brighton and the occasional traveller on the 10:15 to Nuneaton have a right to know whether their train is regularly on time or not.
I look fwd to these passengers having the data they need when we make a further right-time release in the new year.
This information is held by the ORR and, as such, it is available under the FOI laws. It is in my view far better for the industry to be on the front-foot with this rather than have it extracted by someone hostile to the industry.
Other transport sectors
The irony is that the rail industry is doing pretty well in punctuality. Both in comparisons with other countries, and in this country when compared with other modes. Why hide your light under a bushel as if there is a guilty secret? Those of you who have been to my office will have heard me reference the poster in my office which champions the railway against the clogged road network.
I am determined the same level of transparency should apply to other transport sectors.
The Highways Agency, for example, has released a wide range of statistics about roadworks and real-time traffic conditions, and over 80% local authorities have opened up their roadwork data.
We are working with the Agency to improve reliability data for the motorway network, and hope to publish information on the wider road network next year.
The bus industry has released its national database of services across Britain, with access to real time information from all 350,000 bus stops…
A simple but enormously effective improvement for passengers, particularly during these winter months.
And the aviation industry is also embracing transparency.
The Civil Aviation Authority (CAA) is already publishing monthly punctuality data by route and airline for 10 UK airports.
And our Civil Aviation Bill will enshrine further powers to collect and publish data to help the consumer. Specifically, it will require the industry to provide information that the CAA considers appropriate to help passengers understand and compare different services and facilities.
The Civil Aviation Bill has completed its passage through Parliament and now awaits Royal Assent. We anticipate that this will be before Christmas.
But there's more the aviation industry could do.
In particular, we would like the airlines to provide clearer information about the ticket price their customers should expect to pay.
So, in reality, you have a good story to tell. Some of you, however, are mindlessly trying to cover it up. This is 1950s thinking and frankly, it won't wash.
Conclusion
So let me conclude by first of all recognising and congratulating the industry for the strides it has made towards greater transparency in recent years.
For an industry that received £3 billion of public subsidy in 2010/11, the public has a right to clearer and more open information on costs, performance and services.
And that is what you are delivering.
So thank you.
But I also urge you – wherever possible – to press ahead with further transparency in the future so it becomes embedded in the culture.
Because I believe that whatever helps the passenger will ultimately help the railway.
Thank you.
Published 10 December 2012