Speech
North Wales - a Northern Powerhouse for the Welsh economy
Secretary of State for Wales Stephen Crabb's speech to the Daily Post's Business Awards 2014.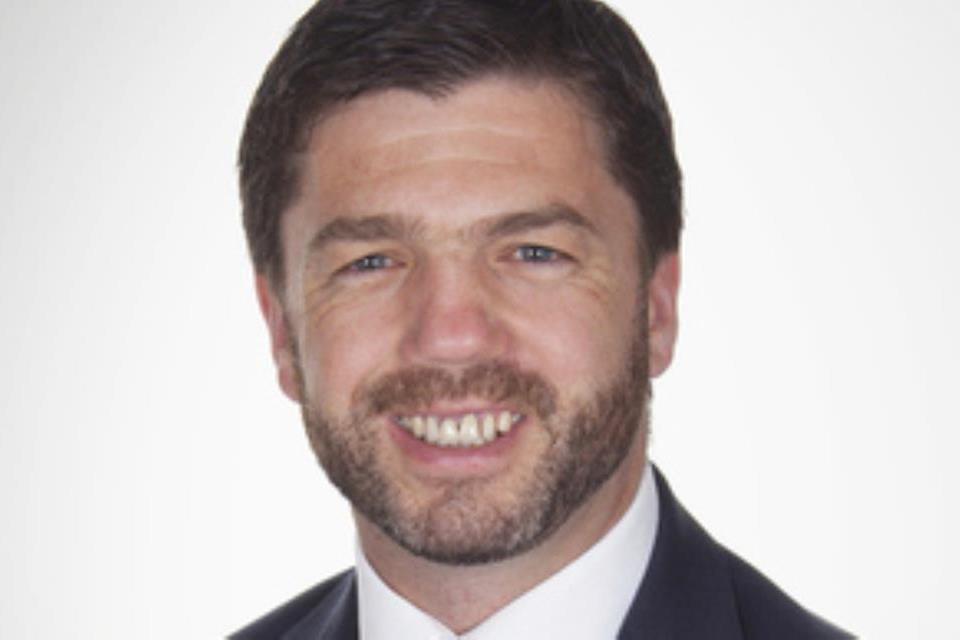 We are here tonight to celebrate success. Your success.
To celebrate North Wales as a beacon of inward investment, exports and job creation - a Northern Powerhouse for the Welsh economy.
My first business visits to North Wales as Secretary of State were to Airbus and Magellan – part of the crown jewels of the Welsh aviation sector.
And international giants like Toyota and ConvaTec in Deeside – also part of the North Wales success story.
Raytheon - that I visited this afternoon - and the site of Wylfa nuclear power station, where I am going tomorrow.
Small and medium sized businesses too – the backbone of the UK economy – growing and succeeding in North Wales.
More than 8,000 new businesses starting up here since 2010.
Our universities pushing the boundaries of intellectual achievement and our businesses harnessing this commercially.
September's NATO summit allowed us to show off the best of Wales to world leaders like President Obama and Chancellor Merkel.
And last week's UK Investment Summit was another fantastic opportunity to showcase what the whole country has to offer.
And North Wales led the way in showcasing world-beating innovation.
Scubacraft - a great innovation from Anglesey – a boat that is also a submarine, and can go from surface to scuba in seconds.
Sure Chill from Tywyn, whose refrigeration processes enable precious vaccines to be stored anywhere in the world without the need for a constant energy supply.
Blizzard Protections from Bangor – a company that developed a unique product to protect people in freezing temperatures – and is now used not only by outdoor enthusiast but by elite athletes and New York Homeland Security
Dozens of business leaders from the region seeking out new opportunities to grow their businesses and the North Wales economy.
And all across North Wales I have seen examples of world class apprenticeships equipping young people with the high level technical skills required if we are to achieve the rebalancing of the economy.
A 21st century economy with leading edge design and manufacturing capability.
So North Wales is powering ahead.
And this is demonstrated by these Daily Post awards tonight.
The number of entrants has doubled since last year.
And not just in quantity but in breadth too.
Tonight we have representatives here from construction, advertising, tourism, food and drink, energy, services, textiles, engineering, hi-tech and IT.
And now that growth is picking up across the UK, this is the moment for all these industries in Wales to seize the day – and to build on the progress of the last four years.
So I want to talk tonight about how the UK government is supporting that effort.
A long-term economic plan that creates the right conditions for continued growth here in North Wales.
A recovery that is broad based and balanced.
That reaches into every region of the UK, so that London and the South East don't suck in the best at the expense of the rest.
Breaking once and for all the North/South divide that had segregated UK economic success for too long.
Building the world class infrastructure that our businesses need to grow and profit.
Infrastructure that links every region of the UK, leaving no-one behind.
Rebalancing the economy
One of the things we have learnt from the financial crash in 2007 is just how unstable and unbalanced the UK economy had become in the previous decade.
As we all know, this model came crashing down.
So the task that faced us in 2010 was not just to get the country's finances back in shape.
But to put in place a more solid, more balanced economy.
One that makes things, builds things and creates things - not just services them.
Encouraging new business models and innovation.
Letting loose entrepreneurial spirit across the UK. And across the whole of Wales.
Not just reliant on the South and the M4 corridor for growth.
This is the long-term plan, but the progress we are making speaks for itself:
More than 2 million new jobs in the private sector
100,000 new jobs in Wales since 2010
GDP now higher than it was before the recession
The fastest growing economy in the G7
And growth is more balanced than before with the three major sectors of our economy – manufacturing, services and construction – all 3% up on last year.
There is no room at all for complacency but the task now is to maintain economic momentum.
And that means making sure that businesses are encouraged to grow and re-invest their hard earned profits.
So the Government is cutting taxes on business and chopping through the red tape that impedes growth, particularly for small businesses.
At 20%, the UK's headline rate of corporation tax is set to be the joint lowest in the G20 next year.
National Insurance Contributions have been cut for businesses that want to take on more staff and grow.
The Employment Allowance has meant 35,000 businesses in Wales getting cash back on job creation of up to £2,000 each.
Many of the businesses showcased here tonight have directly benefited from these reforms.
So this is our long-term economic plan.
Private enterprise supported by Government – not punished for success.
Cutting taxes and cutting red tape.
Lowering the cost of doing business to allow you to invest more, grow more, employ more.
But if we are to sustain this growth and make sure that no part of the UK is left behind as we grow, that will need world-class infrastructure.
Infrastructure investment in North Wales
Infrastructure investment in North Wales brings jobs to the region and boosts the local economy.
The new prison in Wrexham, for example, that will create a thousand new jobs – a £23m a year boost to the local economy.
Or the multi-billion pound investment at Wylfa Newydd by Hitachi and Horizon supported by Government infrastructure guarantees.
Investment and jobs for the local economy.
But we have to ensure that investment in the region's infrastructure enables businesses in North Wales to reach out, to tap new markets in new places, not held back by jammed up roads, inadequate train links or slow broadband.
North Wales deserves the best.
This means the UK government working in partnership with the Welsh Government.
Together, having a clear vision for North Wales – and working together to achieve it.
Working together to bring superfast broadband to North Wales so that the businesses here can better compete, not just in the UK but globally.
And we have given the Welsh Government the financial powers to invest in the infrastructure that businesses in North Wales need.
The A55 for instance is –as you all know - in need of major investment.
Last week the Prime Minister announced a substantial package of rail electrification for South Wales – helping to bring economic growth closer to those Valleys communities who had been forgotten about for so long.
And I am pleased that I and my team were able to help make this happen. This is what the role of Secretary of State, and of the Wales Office, is all about. Representing the interests of Wales in Westminster and notching up wins for our country.
But if we are going to truly address our North/South divide, then we need to modernise our rail infrastructure across the whole of Wales.
We have put in over 10 million pounds to reopen the Halton Curve to improve access from North Wales to Liverpool. And I want to look at further improvements to cross-border services, including Wrexham to Bidston.
The new HS2 station at Crewe will be a catalyst for growth in the region by connecting North Wales to high speed services to London and the north of England.
We need to maximise the potential from this investment.
This afternoon I met with North Wales businesspeople at Rhyl Station – one of the main stations on the North Wales coastline – to bang the drum for North Wales rail electrification.
Just like in the Valleys - electrifying the lines for stations like Rhyl would have a transformative effect for North Wales.
Connecting people and business with opportunities and jobs right across the country, so that geographic location is never a barrier to success.
North Wales needs modern rail infrastructure if it is to continue competing with the rest of the country.
This won't happen overnight – it will take time, it will take money, and it will take a lot of hard work.
But I will be championing this around the cabinet table – and making the case for North Wales rail electrification to my colleagues at the heart of Government.
North Wales is not just an economic region in itself, it's part of a wider community – not just South to Swansea and Cardiff, but North and East to Liverpool, Manchester, Leeds, Sheffield and Humberside.
The Northern Powerhouse the Chancellor has spoken about is not exclusive - not restricted to England.
It's about linking the Northern regions, including North Wales, to trade, grow, attract private investment and the best people.
And a modern, integrated transport system is at the heart of this – the roads, the rail.
So the Wales Office is holding a transport summit in North Wales in January to explore all the opportunities available.
Opportunities to make sure this region benefits from the growth we are seeing across the rest of the country.
Making North Wales our own Northern Powerhouse for the Welsh economy.
Fighting for North Wales
As Secretary of State for Wales, my focus is unashamedly on the economics of Welsh success.
Wales is a forward-looking nation, developing world class products and services, leading the economic recovery.
And tonight you are providing me with yet more evidence to take to Cardiff and back to London to continue the fight for North Wales.
To take that message abroad to attract investment and support exports.
And it is you, the businesses leaders here in North Wales, who are the driving force behind the economic recovery in Wales, and across the UK.
You are the people that are making North Wales our own Northern Powerhouse.
Driving the future.
North Wales powered up and powering ahead.
Published 27 November 2014
Last updated 4 December 2014
+ show all updates
Added translation
First published.