New Homes Bonus: 17 February 2011
Today, I am announcing the final design of the New Homes Bonus. The New Homes Bonus will fulfil the government's Coalition Agreement commitment…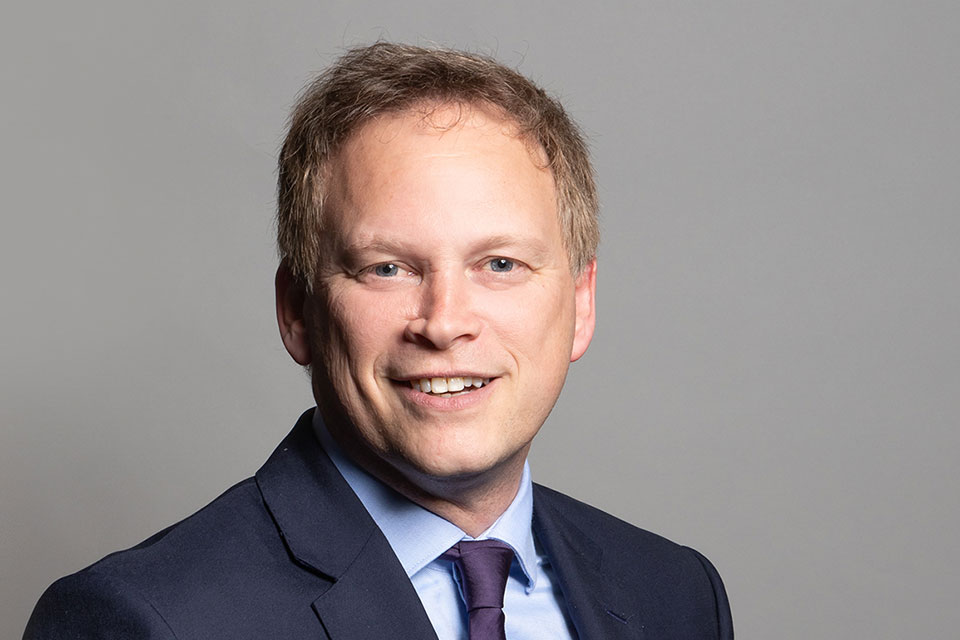 ---
Today, I am announcing the final design of the New Homes Bonus. The New Homes Bonus will fulfil the government's Coalition Agreement commitment to provide local authorities with real incentives to deliver housing growth.
This is a key part of our ambition, set out in the Local Growth white paper, to create a fairer and more balanced economy through encouraging growth. The role of local areas in this rebalancing of growth is crucial - localities are best placed to understand drivers and barriers to local growth and should lead their own development to release their economic potential. In so doing they should be able to benefit directly from the development they bring forward.
On the 12 November I wrote to English MPs and local authority leaders announcing a consultation on implementation of this commitment through the proposals for the New Homes Bonus. The consultation closed on 24 December. We received some 470 responses from local authorities, representative groups, MPs and individuals. The responses gave widespread support to the principles of the scheme and the broad scheme design. After considering all responses I am announcing the final scheme design and implementation.
The New Homes Bonus is designed to address the disincentive within the local government finance system for local areas to welcome growth. Until now, increased housing in communities has meant increased strain on public services and reduced amenities. The New Homes Bonus will remove this disincentive by providing local authorities with the means to mitigate the strain the increased population causes. In addition, in doing so the New Homes Bonus should help engender a more positive attitude to growth, and create an environment in which new housing is more readily accepted.
The New Homes Bonus scheme will be a powerful, simple and transparent incentive. Commencing in April 2011, the Bonus will match fund the additional council tax potential from increases in effective housing stock, with an additional amount for affordable homes, for the following 6 years. It will ensure that the economic benefits of housing growth are more visible to the local authorities and communities where growth takes place.
But Housing growth is not just about new units. It is also about best use of existing stock. For this reason, we have designed New Homes Bonus to measure increases in effective stock - the change in total number of homes and change in empty homes. Empty homes contribute to blight, are a local eyesore and can be a source of local opposition to new homes. But they can also play an important role in increasing available housing - data suggests the average number of long term privately owned empty homes over the past five years is around 300,000. Of these between 100,000 and 130,000 are in areas of strong housing demand.
The balance between market and affordable homes is crucial - therefore the Bonus will provide an additional £350 for each affordable home for the following six years. This means that the bonus available for an affordable home will be up to 36 per cent more than for a similar market home.
The New Homes Bonus will be unring-fenced. This flexible funding will allow the benefits of housing growth to be returned to those communities affected by growth in a way which best meets local need. Local authorities will need to lead the debate with their communities to determine local spending priorities.
The Department for Communities and Local Government has set aside almost £1 billion over the Spending Review period for the scheme, including some £200m in 2011-12 or year 1. From year 2, funding beyond these levels will come from Formula Grant.
These radical reforms, demonstrate our commitment to seeing a major upswing in housing to meet Britain's housing need and seeing more homes that people want in the places that people want them. We also want to see greater housing market stability, where house price rises are more in line with earnings growth. However, we will not impose this through top down targets which attempt to dictate where growth happens, but too often produce little but hostility.
They will be complemented by reforms to the Community Infrastructure Levy, which will incentivise growth by providing authorities with a powerful new tool to secure contributions from development to deliver the infrastructure that communities need to make that growth acceptable and sustainable. The Local Government Resource Review will consider how business growth can be incentivised. This framework will encourage local authorities and communities to increase their ambitions for housing and economic growth, and to take the lead in managing the way in which villages, towns and cities develop.
The New Homes Bonus also sits alongside the existing framework for making planning decisions. Responsibility will remain with local authorities to work within this framework to continue to ensure that development is suitable and sustainable by meeting local needs and national planning policy.
Further information on the New Homes Bonus final scheme design can be found at:
www.communities.gov.uk/housing/housingsupply/newhomesbonus
We will continue to provide advice on the scheme via the Newhomesbonus@communities.gsi.gov.uk email account.
Published 17 February 2011