Written statement to Parliament
National police units which provide intelligence on criminality associated with protest: a review
This written ministerial statement was laid in the House of Commons on 2 February 2012 by Theresa May and the House of Lords by Lord Henley…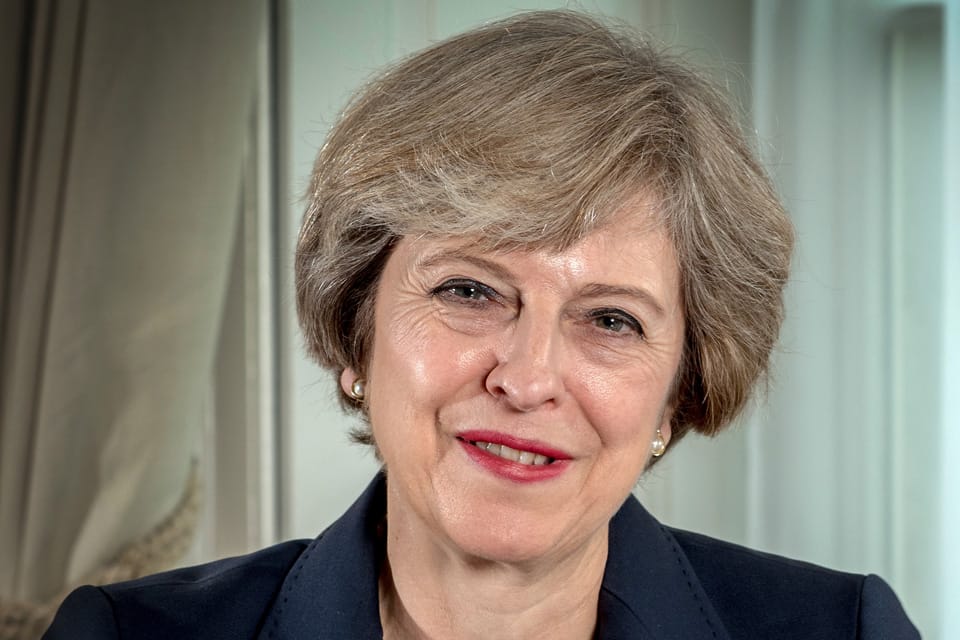 This written ministerial statement was laid in the House of Commons on 2 February 2012 by Theresa May, and in the House of Lords by Lord Henley.
Her Majesty's Inspectorate of the Constabulary (HMIC) has today published its review into undercover policing entitled 'A review of national police units which provide intelligence on criminality associated with protest'.
The review was initiated by HMIC following revelations about the activities of Mark Kennedy, a police officer working undercover for the then National Public Order Intelligence Unit (NPOIU), that led to the collapse of the trial of six people accused of planning to shut down a large power station in Nottinghamshire.
The report acknowledges that intelligence provided by undercover officers of the NPOIU enabled the police to prevent acts of the most serious violent nature.
The report examines the systems used by NPOIU to authorise and control the development of intelligence and the oversight of the activities of individual under cover officers. The report found that NPOIU undercover operations were not as well controlled as those of other units that deploy undercover officers such as the Serious Organised Crime Agency, Her Majesty's Revenue and Customs, the Security Service and the FBI. This was especially so in the case of Mark Kennedy.
The report makes four recommendations to improve the controls and effectiveness of under cover policing of criminality associated with protest. The recommendations are as follows:
Recommendation 1
The arrangements for authorising those police undercover operations that present the most significant risks of intrusion within domestic extremism and public order policing should be improved as follows:
(a) ACPO should give serious consideration to establishing a system of prior approval for pre-planned, long-term intelligence development operations subject to the agreement of the OSC.
(b) The level of authorisation for long-term deployments of undercover police officers should be aligned with other highly intrusive tactics such as Property Interference, as defined by s93 Police Act 1997, (subject to the legal requirements and the agreement of the OSC).
In the interim:
(c) Either a collaborative agreement should be entered into between police forces and MPS which allows one authorising officer within NDEU to own undercover operations from start to finish, or these operations should be managed in police forces by authorising officers that are:
Properly trained and accredited. In particular this training should cover the concepts of necessity, intrusion, proportionality, disclosure and risk management.
Fully briefed with all the relevant information.
In making these changes, consideration will need to be given to ensuring the police have some flexibility to deploy covert resources at short notice where operationally necessary, and to minimising potential impacts on Covert Human Intelligence (CHIS) work and police collaboration with partners.
HMIC makes a number of further recommendations to improve the NPOIU's management of the risk associated with intrusion (see Recommendations 3 and 4 below).
Recommendation 2
In the absence of a tighter definition, ACPO and the Home Office should agree a definition of domestic extremism that reflects the severity of crimes that might warrant this title, and that includes serious disruption to the life of the community arising from criminal activity. This definition should give sufficient clarity to inform judgements relating to the appropriate use of covert techniques, while continuing to enable intelligence development work by police even where there is no imminent prospect of a prosecution. This should be included in the updated ACPO 2003 guidance.
Recommendation 3
The positioning of both public order intelligence and domestic extremism intelligence within the NDEU needs to be reconsidered. There will need to be an incremental transfer to any newly created hub for public order intelligence.
Recommendation 4
In recognition that undercover operations aimed at developing intelligence around serious criminality associated with domestic extremism and public order are inherently more risky, additional controls should be implemented as follows:
(a) MPS and ACPO leads should adopt a practical framework for reviewing proposed operations or their continuation.
(b) Authorising officers should conduct a thorough review of all undercover operations that last longer than six months. This review will be in addition to an independent review by the Surveillance Commissioners.
(c) Subject to reconsideration of the public order component (see Recommendation No.3), domestic extremism operations should continue to be managed within the existing regional Counter Terrorism Unit structure, and there should be oversight by an operational steering group representing a range of interests and agencies. External governance could be provided using arrangements similar to those employed by the counter terrorism network.
(d) The rationale for recording public order intelligence material on NDEU's database should to be sufficient to provide assurance that its continued retention is necessary and justified given the level of intrusion into people's privacy.
(e) Exit plans should be an addendum to the risk assessment and should be reviewed by the Authorising Officer, and they should be considered by appropriately trained police Cover Officers and police-employed psychologists collectively, alongside risks to the operational strategy and welfare of undercover officers.
(f) In order for safeguards to operate effectively consideration should be given to undercover officers waiving their right to confidentiality allowing the psychologist to brief managers of any concerns.
(g) The 2003 ACPO Guidance needs urgent revision taking account of the findings of this and other reviews.
With the police, the Government will consider carefully the recommendations to ensure enhanced control of these undercover police officers in the future. Indeed, steps have already been taken to address some of the concerns. For example, the Metropolitan Police Service runs the National Domestic Extremism Unit (which now carries out the functions of NPOIU) on behalf of the police forces in England and Wales. This new arrangement came into effect in early 2011 and simplifies the scrutiny of the NDEU as it will be subject to the Metropolitan Police Service governance and accountability arrangements.
I am grateful to Her Majesty's Chief Inspector of Constabulary for his review. A copy of this report will be placed in Library of the House.
Date: Thu Feb 02 09:44:44 GMT 2012
Published 2 February 2012