Speech
National Housing Federation conference 2014
Housing Minister Brandon Lewis' speech to the National Housing Federation's annual conference and social housing exhibition 2014.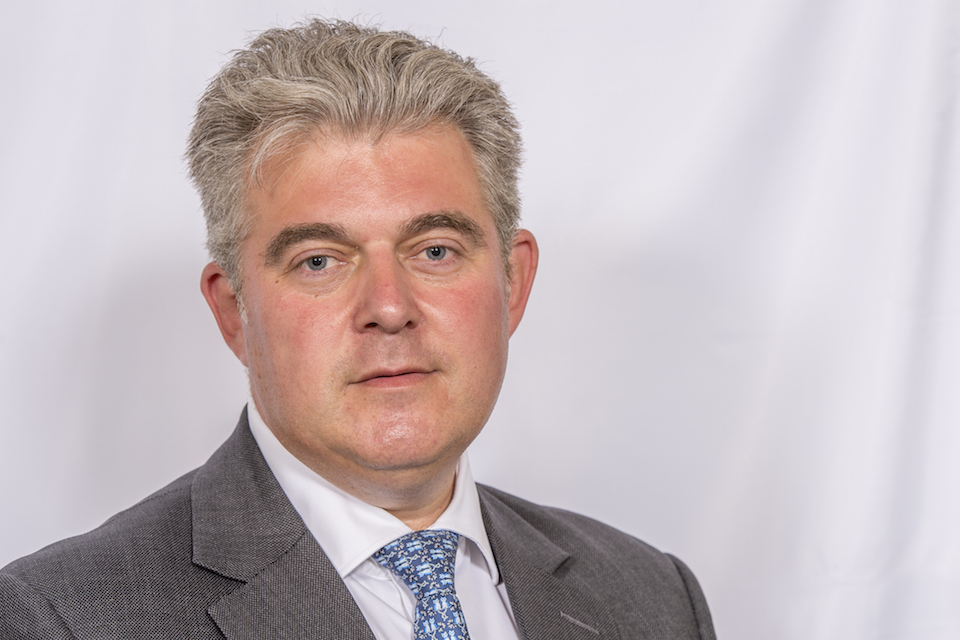 Introduction
Ladies and gentleman. It's good to be with you in Birmingham today.
Over the past 4 years your regular invitations to the Housing Minister have been a consistent feature of the housing landscape. Fortunately much else of that landscape has changed.
In 2010 this country was teetering on the edge of financial oblivion. The economy was shattered, the housing market broken.
From day 1 sorting out this mess has been our top priority:
we rapidly dismantled the previous administration's top-down planning system, and replaced it with one that is more democratic and more effective
we channelled new investment into every area of the housing market
and we cut the deficit to keep interest rates low for investors and home-buyers
Four years later and we have the fastest growing economy in G7.
More jobs are being created in the UK than the rest of the EU put together, and the housing market in England has turned a corner:
the construction sector has been growing strongly for the past 16 months, and is hiring new workers at the fastest rate since 1997
and homebuyers are able to get the housing ladder again; not least the 50,000 households that have benefited through Help to Buy
at the same time we're cracking down on rogue operators in the rental market, and giving tenants the know-how and the confidence to get rental deals that suit their needs
The people in this room today have played a crucial role in bringing about this change. Although we've not always agreed on everything, fundamentally we share the same perspective. We all want a better housing market, which delivers more homes that people want.
We have listened to you. That's why we have listened to what you want.
you asked for certainty about social rents, and we introduced a rent policy that will take us up to 2025
you asked for certainty about investment policy, and we announced new funding up to 2018
We have listened to you, and you have listened to us.
Your sector rose to the challenge in 2011 when we introduced the new affordable rent model.
Your hard work and business acumen allowed us to keep delivering large numbers of homes at subsidised rents with less capital subsidy. That has meant significant savings for hard-working taxpayers.
A vital success story, because we had to deal with the unsustainable levels of borrowing we inherited, and get public finances back under control.
We are now well on track to meet our ambition to deliver 170,000 new affordable homes over 4 years. Taken together our affordable housing programmes will deliver 335,000 new homes by 2018, and achieve the fastest rate of affordable house building for at least 2 decades.
These are impressive numbers. But they are much more than that. These new affordable homes are making a real difference to families across the country. Providing security, and a place they can call home.
The thing I have enjoyed most since become Housing and Planning Minister is getting out and about to see the impact of our policies on the ground.
like the City Mills regeneration scheme in Hackney, which is being developed by London and Quadrant Housing Association. A £200 million investment that will deliver over 750 new homes, and a community centre along with new shops and public spaces

or the Barracks Lane development in Walsall Housing group; over 70 new homes have transformed the formerly run-down area and reduced antisocial behaviour; an elderly resident told me that not only did she love her new home, she was also much happier because she no longer got sworn at by local kids on the way to the shop
New homes, at affordable prices, that are transforming peoples' lives. I hope that you, like me, will see that as an accomplishment we can all be proud of. But we are not resting on our laurels. We all recognise that as a country we need to build more homes.
There is a long way to go, so I hope that you, like me, also recognise that public spending will continue to be constrained for a long time to come.
That means we must secure value for money on every pound of taxpayers' money we spend on housing. It means being innovative, and willing to do things differently.
Affordable Housing Guarantee Scheme
Take our Affordable Housing Guarantee Scheme. Using our strong economic record to offer housing guarantees that finance new rented homes.
The scheme is open for business and offering the lowest priced debt in the sector's history. We're already supporting almost 6,000 new homes by guaranteeing over £630 million of debt for 16 housing associations.
Like Coastline Housing, who have told us that being part of the scheme has saved them half a million pounds a year in interest payments alone.
I'd encourage all registered providers here today to contact our delivery partner, Affordable Housing Finance, and see if you could also benefit.
Custom build and Right to Build
We are also actively looking to diversify and strengthen the capacity of our house building industry. Encouraging more people to build their own homes is a central part of this initiative.
We know that interest in this form of housing is growing and that means new opportunities for the construction industry.
This is no longer a fringe DIY market for people with lots of time on their hands, and even more money. It is the future. Homes that are cheaper, greener, and better designed.
Over the next 9 months I'll be driving forward a range of new initiatives.
These will build on the steps we have already taken, such as exempting custom build housing from the community infrastructure levy and asking councils to assess and plan to meet local demand for custom built housing.
In June we launched a £150 million repayable fund to help prepare up to 10,000 plots for custom builders. The first bidding round closes at the end of this month. Housing associations are eligible, so I would encourage you to apply.
We will also be consulting on a new 'Right to Build' which will give custom builders a right to a plot from councils.
Very soon I will be announcing vanguards that will test how the new Right should be designed.
And we'll also be looking at how we can provide more development finance for the sector.
In the coming years custom build could provide a new land of opportunity for housing associations, so I urge you to start thinking about how you could get involved.
Advanced housing manufacture
I also want the whole housing industry to consider how they can use innovative construction methods. Offsite construction not only creates high quality, affordable homes, it also delivers them quickly.
Last month in Walsall I saw 2 family homes being built in a day by the Accord Group. The parts for these homes were made by local people in Accord's purpose-built factory, right across the road from the 40 home brownfield development site.
And just down the road the Regents Wharf development, built by Mar City, is using modular construction to build new homes in just 3 days.
These techniques are widely used on the continent, but have been neglected in the UK. We need to catch up. That's why the government will be supporting this type of innovation through the Affordable Homes Programme.
A fifth of all the homes built through the first phase of funding will use these innovative techniques.
It's attractive for providers of affordable homes – because you will be able to access the rental stream more quickly.
Garden city - Ebbsfleet - Large Sites Infrastructure Fund
Government support for affordable housing will also come through our wider capital funding programmes.
I fully expect housing associations to play an important role building new homes in the new garden city at Ebbsfleet.
And to benefit from our Builders Finance Fund, and large sites programme.
Only last week, I announced a further 2 sites that we had unlocked through our Large Sites Infrastructure Fund – over 6,400 homes at both the Newark Future site and the former garrison at Wellesley in Aldershot – with more to come.
We've come a long way since 2010. And no sector has changed more than yours.
But there is a long way to go to build the homes this country needs.
So today I want to thank you for everything you have done over the last 4 years, but also challenge you to consider every opportunity for future innovation.
Published 18 September 2014