Speech
Minister for Europe speech at the Franco-British Council
Minister for Europe David Lidington spoke at a meeting of the Franco-British Council on 17 July 2013.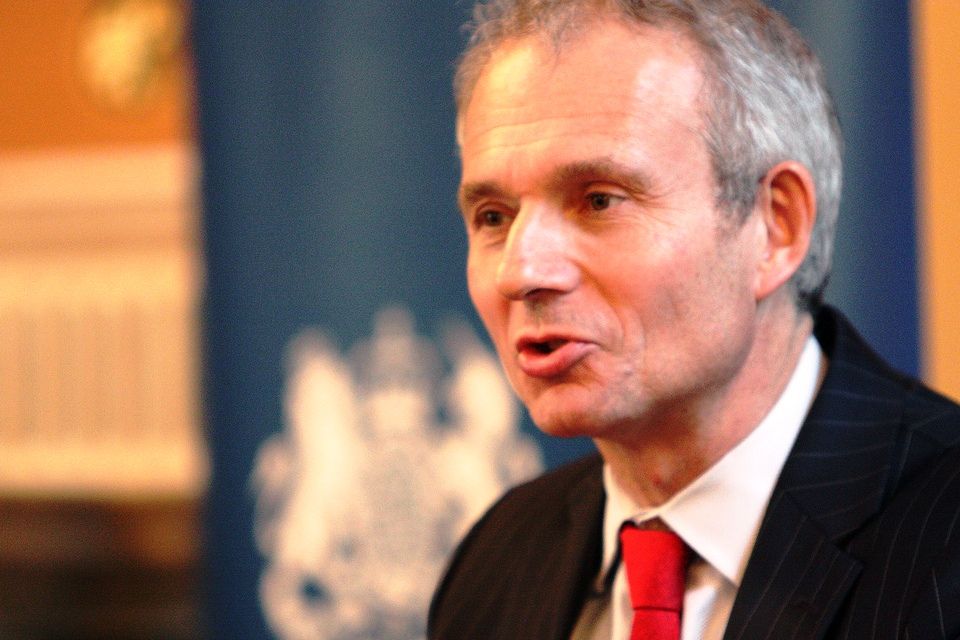 Thank you for that introduction and let me start by giving a very warm welcome to France's Minister for Europe, Thierry Repentin.
I am reminded that, at the Congress of Vienna, legendary French diplomat Talleyrand took with him Marie-Antoine Carême, the inventor of haute cuisine and the world's finest chef.
With royalty and statesmen vying for places at his table, he wrote back to Paris: "J'ai plus besoin de casseroles que d'instructions écrites."
Carême went on to work for the future King George IV, thereby making his own contribution to Franco-British relations, and to his employer's majestic waistline.
Today we celebrate the 40th anniversary of the Franco-British Council, which has been working tirelessly for the past four decades forging links across the Channel.
I would like to thank the outgoing Chair of the British Section, Baroness Quin, and to welcome her successor, Baroness Blackstone. I would also like to thank Secretary-General of the British Section, Ann Kenrick for her 18 years of service to the Council. We are also privileged to have here this evening the Chair of the French Section, Monsieur Christian de Boisseau.
The year the Council was founded was the year that Britain joined the European Economic Community.
And the last forty years have seen exceptional change as well as remarkable stability.
France and Britain remain among the world's top ten economies.
We have permanent seats at the UN Security Council and are members of NATO.
And we are represented in the world's top economic decision-making bodies.
There are many reasons why we have maintained these positions.
We have worked together in industry, allowing the Franco-British success that is Airbus to win £45bn in sales at this year's Paris Air Show.
We have worked together on defence and security. This includes our cooperation on Syria; the Arab Spring; the Middle East Peace Process; security and development in Africa; and confronting the nuclear ambitions of Iran.
And we have worked together as leading members of the European Union, benefitting the economic wellbeing of France, the UK and all our European partners.
These economic benefits are rooted in the single market, a structure created by France's Jacques Delors and Britain's Lord Cockfield.
Since it came into being, intra-EU trade has risen by €2 trillion a year.
Franco-British trade has more than doubled.
And the EU is now the world's biggest marketplace.
But it is far from perfect. And after five years of economic crisis, it is in urgent need of reform.
In January, Prime Minister David Cameron gave a speech in which he set out his vision of the reforms that are needed not just for Britain's sake, but for the benefit of all Europeans.
He called for a European Union that is more open, more competitive, more flexible and more democratically accountable.
In February, President Hollande addressed the European Parliament with his own vision of a new path for Europe.
These two conceptions are not identical – nor would we expect them to be, variety being one of Europe's great strengths – but they do share much common ground, as our achievements over subsequent months have shown.
In March, the UK supported President Hollande's decisive action to restore order to Mali and to halt the advance of Islamist groups on Bamako.
And in June, we found a compromise that enabled us to move forward on the EU-US trade talks which started in Washington last week.
I believe that the EU-US trade deal is central to our vision of a reformed Europe which is more competitive and able to deliver jobs and growth for all its citizens.
An ambitious deal that eliminates tariffs and harmonizes our regulatory systems across a wide range of industrial and business sectors will add billions to our respective economies and help to establish global standards for the 21st century.
The figures speak for themselves. France saw a double-digit rise in its exports to the US last year.
One in eight cars sold in the US has a German badge, and over a quarter of the olive oil imported into the US comes from Spain.
Deals we have already signed also show how valuable free trade is. EU exports to Korea have gone up by over 16% in the two years since that trade deal came into force. We now have a trade surplus with Korea for the first time in 15 years.
The deal with the USA is also an important opportunity to establish 21st century trade rules. Given the rising tide of protectionism, it's important that we seize this once in a lifetime opportunity, lead from the front and break down barriers to international trade, economic growth and development.
We also need to open up the EU's internal market.
Trade in goods is relatively efficient in Europe.
Yet while services account for about 70% of our economies, they only make up 20% of intra-EU trade.
This means that the businesses that create nine out of every ten new jobs aren't benefiting from the single market to its full extent.
Then, the single market has yet to catch up to the digital age. The digital economy now underpins almost all economic activity. We need to look at how we can use these fast-developing technologies to deliver for Europe's citizens.
Then we need to look at how we can make Europe more competitive.
India is currently producing 1.5 million engineers a year, and China is growing so fast that it now has over 160 cities with more than a million people.
Our businesses need to be fit to perform in this global race, but they are being held back by excessive regulation.
In the UK, up to half of the regulatory burden businesses face comes from the EU.
That's why we welcome the focus of the European Council on smarter regulation and on exempting the smallest firms.
The next issue is flexibility.
The ability to accommodate difference is part of the DNA of the European Union, and one of its great strengths.
President Hollande underlined this in February when he argued for a "differentiated Europe" based on a "new European architecture."
We welcome his vision of an EU in which different states decide to embark on new projects together. From Schengen to the single currency, and from Sweden's Snus to Malta's second homes, the EU has found flexible solutions.
We know that such flexibility is nothing new. But this sort of cooperation strengthens the way we work together in Europe.
This brings me onto democratic accountability, my final point.
The Pew Research Centre reported in May that support for the EU has been falling across the board, including in France. Greece is now the most Eurosceptic nation in Europe.
Mark Leonard and Jose Ignacio Torreblanca of the European Council on Foreign Relations argue that many voters feel the EU's increasing dominance of national economic policy means they can change government but they can't change policy any more.
Previous attempts to address this problem of trust and popular consent have focused on strengthening the role of the European Parliament. The role of the European Parliament is important in terms of scrutinising complex legislation. But voters don't seem to feel this is a forum where their voices can be heard. Indeed public dissatisfaction remains high – so clearly, this hasn't worked.
A Dutch subsidiarity review concluded last month that where action is taken, it should be "Europe where necessary, national where possible".
And the President of the European Parliament, Martin Schultz, has said that we should "Do locally what can happen locally, regionally what can happen regionally, nationally what can happen nationally."
The British view is that national parliaments are where the voter's wishes are most clearly expressed.
So, if we want to strengthen the people's connection with the EU, then we need to look at how national parliaments can play a more active role in the functioning of the Union.
We very much welcome France's positive initiatives in this. The House of Commons and the National Assembly are engaged in deepening the democratic accountability of the EU.
We are also working with partners across the EU to find other practical ways to address the democratic deficit, such as making parliamentary scrutiny of European legislation more effective. We are keen to share our experiences so far and to improve coordination.
In conclusion, France and Britain have a particular duty to shape the changes I have discussed with you today.
As two of the leading nations in Europe, we need to work together to ensure that the EU delivers on its great promise to deliver security and prosperity, not just for our own sakes, but for the sake of all Europeans.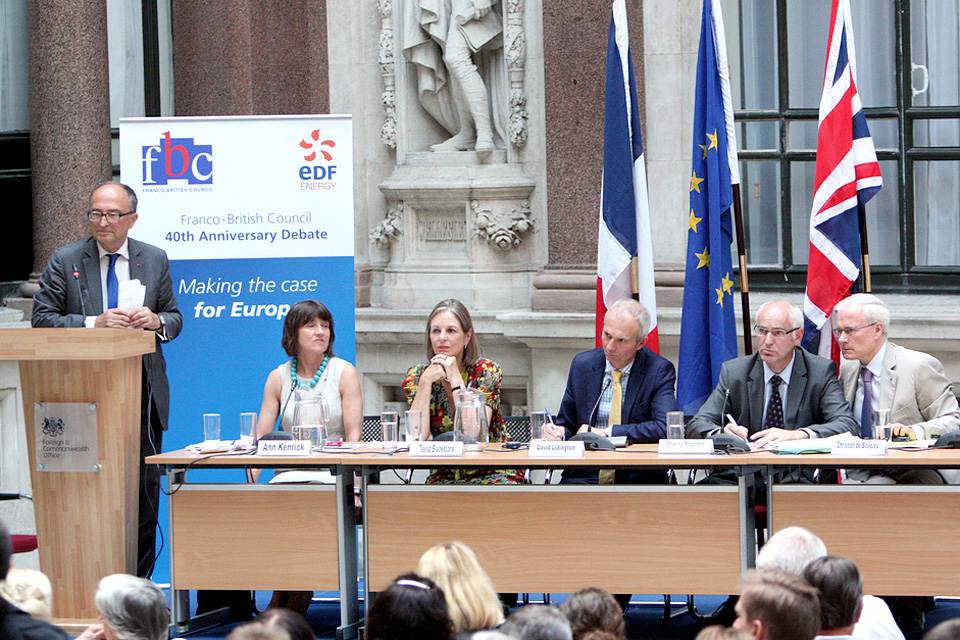 Published 22 July 2013