Speech
Michael Fallon speech to RenewableUK Global Offshore Wind 2014 Conference
Energy Minister Michael Fallon's speech to RenewableUK Global Offshore Wind 2014 Conference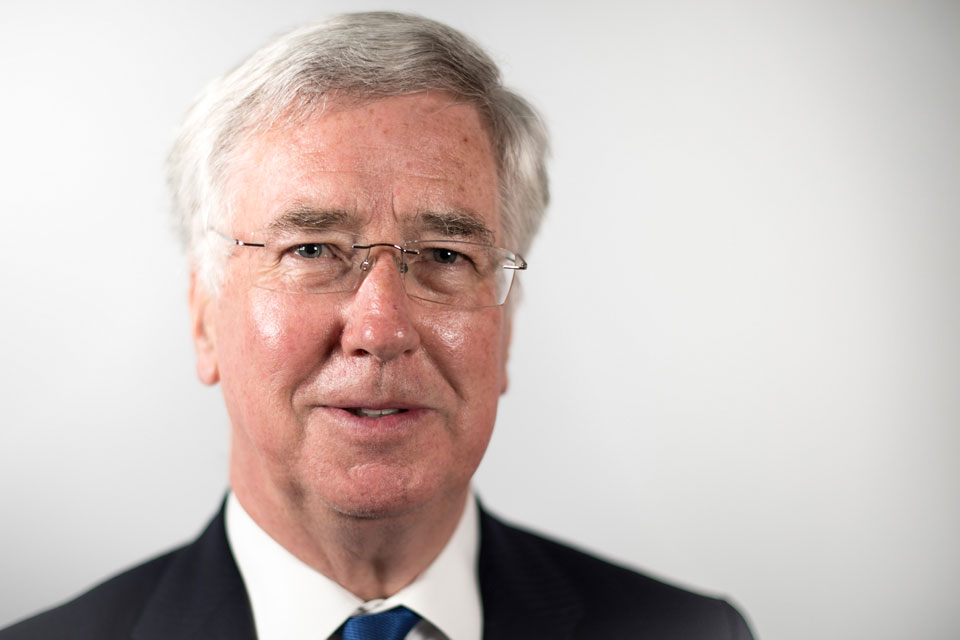 Thank you Maria and RUK for inviting me to speak here today at the UK's leading Offshore Wind event. It is always pleasing to speak to a sector where the UK is the clear world leader as confirmed by the recent Ernst and Young attractiveness index.
It is also good to be back home in Scotland, in what is obviously a very important year, not just for Scotland but also for the sector which is at a new phase in its development. In the energy field, Scotland benefits from being part of the UK and as a result Scotland is fast becoming one of the world's energy hubs, with a thriving renewable energy industry.
Since 2010 businesses have announced over £14 billion of investment in the renewables industry in Scotland - with the potential to support around 12,000 Scottish jobs.
Underpinning this success is the support provided by the UK. The size of the UK economy, its single integrated market, its regulatory regimes and the scale of financial support provided to the low carbon sector provide the conditions for business to invest in the energy industries across the whole of the UK.
Working together as part of the UK creates better opportunities and more secure jobs in Scotland and the offshore wind sector is, and will continue to, thrive within the UK.
Looking forward, our policy development phase in EMR is now nearly over – and we are now starting a new phase – looking to serious investors to do what they do best – build projects.
Since the Last Conference
I've always believed that actions speak loudest and it's worth reminding ourselves of some of the events that took place in the last 12 months that demonstrate our commitment to the sector.
Firstly, the Energy Bill has become the Energy Act. This took time but the legislation is now successfully in place, and it's the only way we can address the legacy of underinvestment we inherited
We have listened to the offshore wind sector throughout the process, and we have responded and made changes where you made a compelling case that they were necessary.
Secondly, Strike Prices. We now firmly believe that the level of support we will provide for offshore wind is sufficient to support the levels of growth the sector needs to drive cost reduction and to give confidence to the supply chain to invest – so as to build the successful UK industry envisioned in our Industrial Strategy.
While there were calls for still higher levels of support, we have to ensure consumers get value for money and I'm confident we have got it right and the future is looking bright for offshore wind.
Indeed what other sector can look forward to an almost threefold increase in offshore deployment by the end of the decade?
I would like to thank many of you here today for your involvement in the process. Your expertise and commitment has undoubtedly helped deliver a better outcome to the benefit of us all.
Thirdly, Investment Contracts. We listened to your arguments about transition causing uncertainty, and we knew there was a risk of an investment hiatus as we finalised Electricity Market Reform. We took action through the Final Investment Decision enabling for Renewables project.
This has been a huge success. Eight projects have signed Investment Contracts, including one in Scottish waters – the 664MW Beatrice project and these are expected to bring forward up to £12 billion of private sector investment, and support 8,500 jobs. Five of these are for offshore wind. As well as being the first contracts released under EMR, they mark a new stage in the growth of the sector, bringing green jobs and growth across the UK and supporting cleaner and more secure energy.
And fourthly, last summer we launched the Offshore Wind Industrial Strategy, a long term approach to supporting economic growth which is being delivered by Government and business working in partnership, with the strategic direction being set by the Offshore Wind Industry Council. The creation of Offshore Wind Investment Organisation, one of the actions from this strategy, is complete. It has a full team in place and is focusing on securing major new supply chain investments in priority sectors – turbines, substations, towers, foundations. I hope many of you are already working with OWIO to support our shared vision as set out in the Strategy.
It would be wrong of me to be here in Glasgow and not mention the Offshore Renewable Energy Catapult which is headquartered in this great city and which is so ably led by Andrew Jamieson. A 'well kent face' in the sector.
The Catapult has an important role to play in helping companies develop and commercialise innovative technology, bringing down costs in the sector and stimulating economic growth. It's been great to see the Catapult grow and develop its role over the last year.
I was particularly interested to note the SPARTA project, a collaboration programme between the Offshore Catapult, The Crown Estate and owners/operators, which is a fantastic demonstration of industry coming together to share performance and maintenance data. I recognise this is not always easy but it is by taking steps such as, this that the sector can help deliver the cost reductions and efficiency improvements that are so important.
This year has also seen the Catapult boost its capability through a merger with Narec.
Economic Benefit
Offshore wind isn't just an energy sector, it's a growth sector. I have already mentioned the Industrial Strategy and it is vital that as the offshore wind sector grows, it strengthens its contribution to economic growth and creating jobs in UK.
This is already happening – employment more than doubled between 2011 and 2013. More than 6,000 people are directly employed in the industry, with similar number of indirect jobs in wider supply chain.
We are delighted that Siemens and ABP are jointly investing £310 million in turbine production and installation facilities in the Hull area – not just for the direct employment benefits this will bring – up to 1,000 direct jobs – but also for the opportunities it will open up in the wider supply chain.
Not only will this be one of the largest investments in the Humberside in the last 50 years but it clearly demonstrates that the UK is THE market for the sector.
This also sends a very clear message to other manufacturers wanting to win UK business that they need to create jobs here too.
Overall UK content in our offshore wind farms can be, and should be, much higher – especially in capital expenditure.
The Offshore Wind Industry Council has a key role to play in capturing the benefit of the offshore wind supply chain for the UK as a whole, enabling the investment that brings crucial jobs and growth to our country and supports home grown businesses. To support this role, I have asked Matthew Chinn to review the future of the UK offshore wind supply chain, and to consider what more industry and government can do to support its development.
The review will help consolidate joint industry and Government working, contributing to the further development of our investment strategy, and support the work of the Offshore Wind Investment Organisation and I have asked Matthew to report back to me in October.
I am glad to note though that the message is getting through, amply demonstrated by the Hull investment. But it's only a start.
And under EMR, we are also requiring developers to prepare supply chain plans. They will need to show evidence that their projects will contribute to growth in the supply chain and specifically, how projects will support the development of competition, and boost innovation and skills.
I am also pleased to note that RenewableUK are holding the latest in their series of Share Fair events tomorrow morning. Suppliers will be able to hear from major developers, and from Siemens, about their plans and the opportunities there will be for companies to enter their supply chains.
Announcements
I was pleased to see that as of yesterday, DECC has now fully commenced the offshore transmission (OFTO) regime. The regime, having delivered and licensed £1.4bn of infrastructure investment to date with another 1.5bn is in the pipeline, gives Ofgem the tools it needs to secure investment in the connections for offshore wind power. Full commencement means it is now able to cover more distant offshore wind developments and multiple delivery routes. It marks the end of several years' innovative design and implementation work, in partnership with Ofgem E-Serve.
And today we have published final guidance regarding the Oil and Gas Clause in Crown Estate leases – detailing back-stop procedures for independent valuation where necessary. This should give developers the reassurance that a lease or agreement for lease won't be taken away without appropriate compensation. The Future for the Sector
Now to the future of this industry.
Market certainty is the common theme of many of my discussions with Industry.
We're working hard to ensure EMR is successfully implemented and ready to go this autumn with the first auctions for Contracts for Difference.
We're supporting a significant volume of offshore wind deployment in this decade which will lay the foundations for cost reduction and a stronger national supply chain.
This is an exciting stage in a sector which is expanding and which has the potential to play an important role in our economic future.
Conclusion
The energy sector is absolutely critical to any economy – and it is vital that we make the most of our indigenous energy resources.
Within the UK's single market and integrated regime we can achieve this. The UK's regimes gives investors the certainty they need to deliver electricity generation at least cost to consumers. This will boost the economy and generate skills, expertise and thousands of jobs in this sector, and across the entire UK, as we reduce our dependence on fossil fuels.
And Scotland, as part of the UK, is benefiting significantly from this.
I hope I am leaving you with the clear message that we believe in the sector and have taken tangible steps to support it. If you work with us to deliver the cost reduction and economic benefit the future potential is significant and the UK will remain the world leader.
Published 11 June 2014