Oral statement to Parliament
Maria Miller's oral statement to the House of Commons on press self-regulation
Secretary of State for Culture Media and Sport's oral statement to the House of Commons.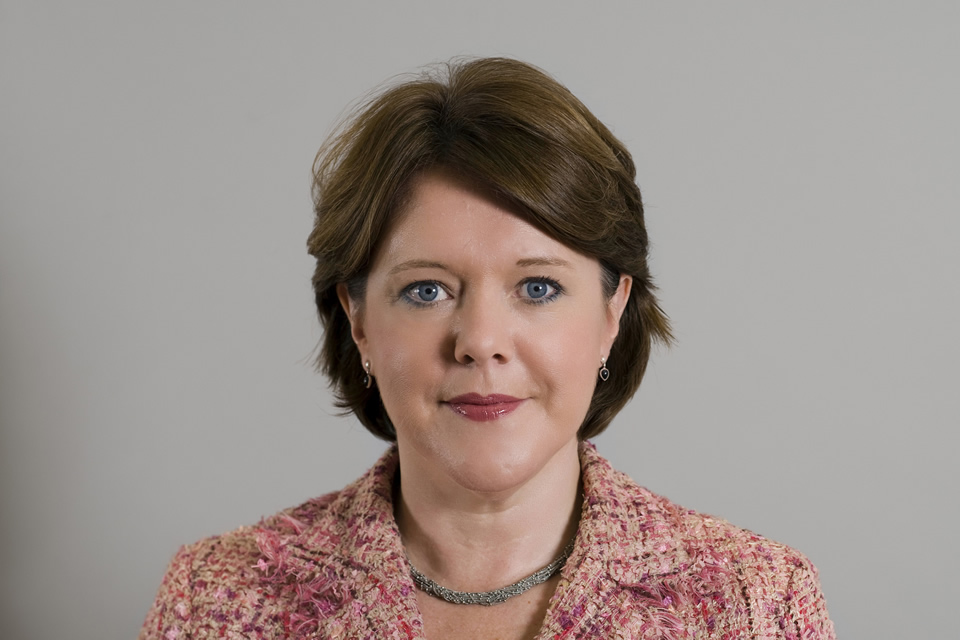 We all agree that what's needed is a workable and effective system of press self-regulation.
Equally I believe we must protect our free press whilst striking the right balance between independence and re-dress for individuals.
There can be no question of undermining the Press' ability to criticise or make judgements – indeed that underpins our democracy and indeed holds us to account. However, we're talking today about ensuring that the public has a fair system of redress through which to seek to challenge mistakes and errors when necessary.
I've always echoed Leveson in saying that the success of any new system will be seen in an approach that offers justice and fairness for the public and clearly protects the freedom of the press.
This House will be fully aware of the careful deliberations following the publication of Leveson's report and the weight of responsibility that comes with implementing that system.
Significant progress has been made since I last updated the House particularly by the press themselves who are well down the track of setting up their own self-regulatory body.
And indeed, all involved in the process now consider a Royal Charter, to oversee this regulatory body, to be the correct way forward. Just 6 months ago this, I have to say Mr Speaker, seemed impossible.
What we're now talking about are the differences of opinion in how a Royal Charter should be constructed.
The Committee of the Privy Council is unable to recommend the Press' proposal for a Royal Charter be granted. Whilst there are areas where it's clearly acceptable, it's unable to comply with some important Leveson principles and indeed government policy, such as in the area of independence and access to arbitration. A copy of this recommendation letter has been placed in the Library of both Houses so that Honourable and Right Honourable Members have an opportunity to look at that in some detail.
Now in light of this, I can tell the House today that we will be taking forward the Cross Party Charter which was debated in this House, and that the Cross Party Charter will be on the agenda at a specially convened meeting of the Privy Council on 30 October 30.
In the interim, I believe we should finish making our Charter workable, so that it will meaningfully deliver independent and effective self-regulation.
We've already improved the drafting in the Cross Party charter. And we've worked with the Scottish Government to make sure that the press don't have to worry about complying with different frameworks on either side of the border.
Further we've had discussions with the Commissioner for Public Appointments to clarify how his role will work. All important improvements.
And, having considered the Press' Charter the committee has identified two substantive areas –access to arbitration and the editors code - where we could improve what's in the 18th March draft.
The Right Honourable Member for Peckham and I, indeed all three parties agree, that these areas, could benefit from further consideration.
And as such, all three parties will work together in the coming days and produce a final draft of the cross-party Charter to place in the Libraries of both Houses on Friday. This will allow Parliamentarians, the public, the press, whoever, to see the version we intend to seal.
If any specific change can't be agreed by all three parties, we will revert to the 18 March Charter debated by parliament.
We have an opportunity here, I believe Mr Speaker, to take a final look at our Charter. An opportunity to bring all parties together and ensure that the final charter is both workable and effective.
We have a responsibility, Mr Speaker, to make sure that what we do here will be effective, that it will stand the test of time, so we need to make it the best it can be.
We have a once in a generation opportunity to get it right. And I think we all here today want to do that. To give individuals access to re-dress whilst safeguarding our country's free press. This is a vital part of our democracy, and I think that will be acknowledged on all sides of the House.
Further information
Published 8 October 2013