Lynne Featherstone speech at GirlGuiding UK research roundtable
This speech was given by Lynne Feathersone at the GirlGuiding UK research roundtable on 23 November 2011. This version is as written, not as spoken.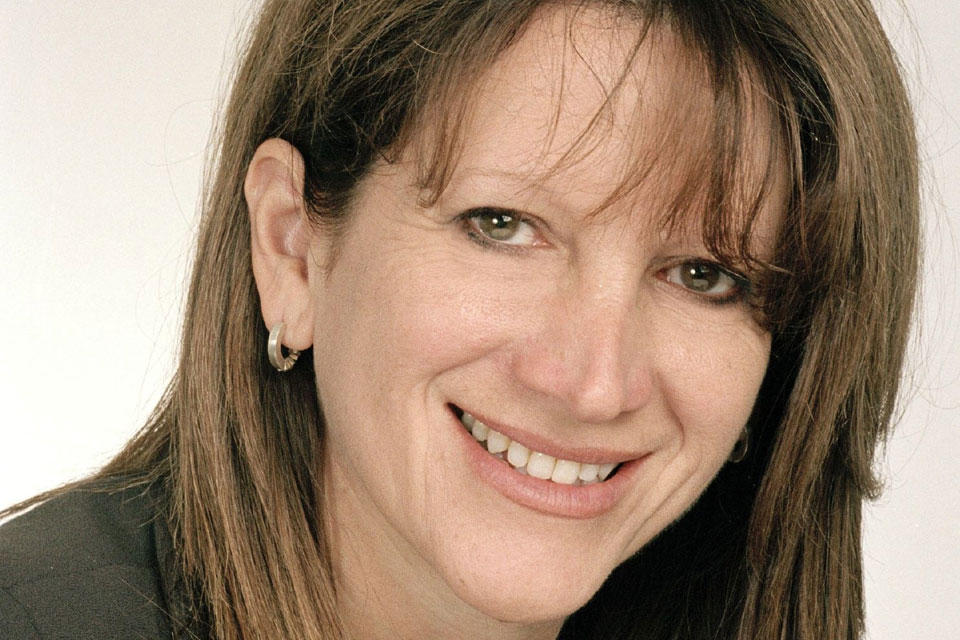 Good evening and thank you for inviting me to speak to you tonight. I am delighted to be with you to talk about your 2011 Girls' Attitudes survey.
I found it tough to read about the pressures and concerns girls and young women have today. I just don't think it was this tough when I was younger.
It's vital that surveys like this tell us about what it is that girls and young women need and what they want to see in the world around them. Telling us in their own voices. And providing us with the evidence we need in order to persuade and to influence.  Something women are very good at!
I have been listening to some of your discussions from your roundtables tonight and I am fascinated by what has come out.
It's encouraging to hear these debates going on, and to know that young women, so often portrayed as moody teenagers in the press, feel passionately about these issues.
The survey tells us 70% of girls made their views known about a cause they cared about, but sadly only 16% thought it made a difference. But 70% is amazing - things are happening.
But government must do its part. How can we make the experiences of our girls and young women the best they can be?
The first thing we can do is to listen. By listening, we can be confident that as a Government we respond as we should in our policymaking and its delivery.  As a department, and across government, the Home Secretary and I, often discuss these issues with our ministerial colleagues, identifying where government policy can make a positive difference.
Alongside this, we can encourage participation from a wide and diverse range of girls, women and women's organisations. I want to encourage girls and young women to debate within school councils, in the playground, at youth parliaments, in school newsletters, workplaces, in families, talk to those who represent them in their local council, in Parliament, engage their local radio station, write e-mails, letters, tweet, use Facebook, to discuss, debate, ask questions, give information and be informed so they know their world and their choices.
I know Girlguiding UK is already leading by example: by enabling young members to attend the Climate Change conference in Durban in December, and the UN Convention on the Status of Women.  What a great experience to see how the UN works for women and how they can influence policy on the international stage. Thank you for giving them that chance.
So what does the survey tell us?
I am not surprised by girls' concerns that magazines and TV place too much focus on what women look like and not enough on what they actually achieve. Indeed, more than half of young women said the pressure to look like a celebrity was one of the main causes of stress in their lives.
I know Girlguiding UK is already working hard to tackle this, delivering a petition to Downing Street with 25,000 signatures. I am delighted they are also part of my Expert Group on Body Confidence and are strong supporters of our Body Confidence campaign. This campaign aims to widen the definition of beauty to include all ages, shapes, sizes and ethnicities. We all know beautiful people who don't necessarily look like the models in magazines!
We recently launched a media literacy pack on body image which has been downloaded by over 650 primary schools across the country. There is clear demand to do something about negative body images so we have also brought together a range of industries and we are planning to launch a voluntary pledge in early 2012 to help change attitudes. I would encourage you all to consider whether your organisation would be willing to sign up to the pledge.
This survey also highlights what girls have told me too, that they want to see more women in business as well as in Parliament.  I for one cannot stress enough how important the role of mentoring is in achieving this. One of my mentors and role models was my mother who built up her own business from scratch.
But not everyone is as lucky as me. So we recently announced that 5,000 mentors will be recruited and trained to support women setting up or growing their own business.
In addition, we are setting up a Women's Business Council - to advise Government on how to improve the business environment for women to maximise their success. Increasing women's entrepreneurship could be worth £42 billion to our economy.
We have also been looking at encouraging more women to make it to the board room with the help of Lord Davies. Since he reported, the number of all-male boards has halved; and the rate at which women are appointed to these roles has doubled.
There is clearly still more to do but the direction is the right one.
And whilst we have the most gender diverse Parliament ever, we still need to address the issue of the lack of women in public life. Women make up 51% of the population but only 22% of MPs and 31% of councillors in England and Wales. We want more young women, from all walks of life to get into politics, so policies truly reflect the needs of the population.
This Government has set an aspiration that 50% of new appointments to public boards by the end of this Parliament will be held by women. So watch this space!
The survey also told us that girls and young women would defer having children for their perfect career. This shouldn't be necessary. Women, and men for that matter, should be able to balance their home life with their work life. That's why we are extending the right to request flexible working to all employees because it's a sensible way to run a business and a family.
We're also introducing a new system of flexible parental leave. This means mothers and fathers can share the caring responsibilities. And once all this is in place and becomes the norm, its will be that much easier for girls coming through into the job market.
And this will help women enter non traditional sectors like science, engineering and technology, where we know that there are fewer female role models, and women find these professions difficult to return to after they have had children.
But of course, none of this is possible unless girls get the best possible start with good careers advice and a good education. So the new All Age Careers Service will encourage girls and young women to challenge stereotypes and choose from the broadest possible career options. 
And I know that tuition fees are of concern to both the girls in my constituency and those in your survey. Be reassured. Going to university depends on ability not the ability to pay. Most new students will not pay upfront for their first degree and there will be more financial support for those from poorer families through grants and scholarships. Loans will only begin to be repaid once graduates have jobs and are earning over £21,000. Critically, we will put more power in the hands of students because funding will follow student choice.  And our changes will mean that all students can have a high quality student experience.
Finally, much of what I am saying today is about taking down barriers to achieve our potential. We need to feel confident in ourselves. If someone puts you down, threatens you or forces you to do something you don't want to, its abuse. Which is why we are giving girls information on what is acceptable and what's not, through our 'Teenage Relationship Abuse' campaign, to challenge the attitudes of teenagers to violence and abusive relationships. And help girls to become resilient.
So thank you Girlguiding UK for continuing to develop young women, exposing them to good models of democracy, and for continuing to give girls this voice, year after year. Without it, we would not be able to understand the challenges that they face or work with them to change their world locally, nationally and internationally.
Published 23 November 2011