Speech
Lynne Featherstone: International Women's Day speech at the Women of the World Festival
Keynote speech on the UK government's programme to end female genital mutilation/cutting in a generation.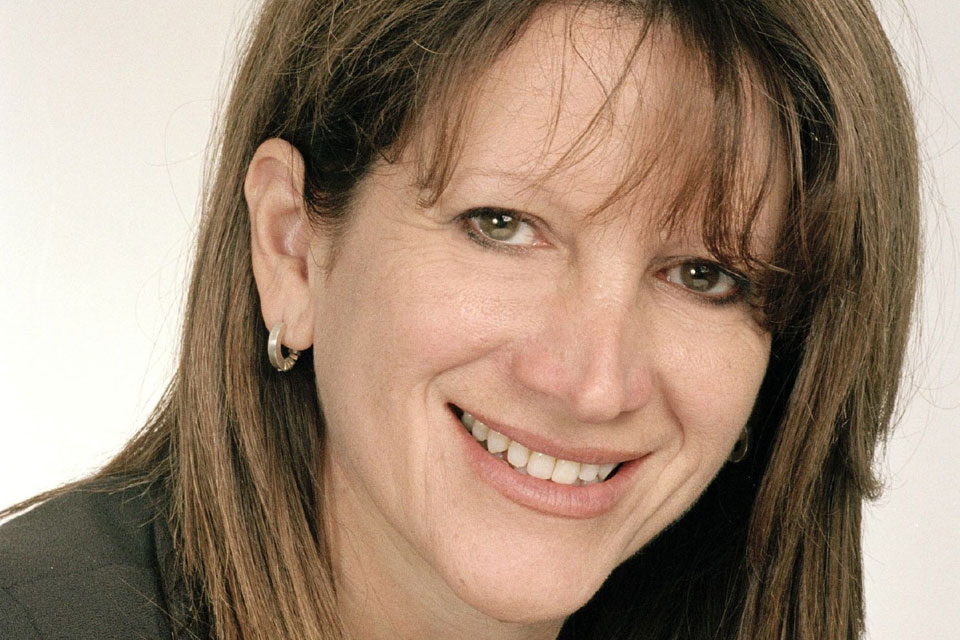 When I first became Minister, I was given some great advice. You can do your job – inundated in the daily tsunami of the work – churn through the piles of paperwork and leave being a good little minister – or you can ruthlessly prioritise and try to use the position of your office to do something transformative.
I came into my office in the Department for International Development as Minister in 2012. And yes – I was inundated with a tsunami of work and priorities… poverty reduction, climate change, education, malaria, family planning, water and sanitation, humanitarian work, transparency and accountability. All of which are important – and make up the daily work of the Department that I am so proud of. However I have always been known to tackle issues that others find difficult or sensitive – just look at the law on same sex marriage I championed in the Home Office.
So I decided that ending female genital mutilation would be my priority. I was already aware of FGM from my days at the Home Office – but I was shocked to see the lack of attention in DFID. Given that 125 million women in Africa alone have suffered the consequences of FGM – and 3 million girls each year are at risk of having their genitals cut – surely this should be a priority for this Department. But it was not a priority - too sensitive – too taboo – put into the too difficult box.
It baffled me why the international development community was so blind to an issue which must be considered one of the most extreme manifestations of discrimination against women and girls – an issue that is violence against women and girls – a violation of human rights - let alone the physical and psychological damage. I am very sure if we were talking cutting off men's penises – this would be a priority – and ended long ago. But FGM has carried on for thousands of years… and still goes on today.
So I began my quest to end FGM – a mission that fits well with my role as Ministerial champion for tackling violence against women overseas.
It was not long before I met some of the most amazing women – campaigners - activists – many in this room today – as well as African leaders. Women who believed that change could happen. And I was told by African women and leaders that they wanted support.
It was only a matter of months after I started my Ministerial post in DFID that African leaders took to the UN General Assembly a resolution that FGM should be banned worldwide… and this resolution was unanimously supported.
So I embarked on my journey to see how we could back this Africa led movement toward ending FGM.
Behind me you will have been watching a wonderful slide show of pictures of the many women, men and children I have met on this journey – and if I had a few hours with you I could share stories of the amazing people I have met – people who are driving change to end FGM.
If I could tell you a few – I would tell you of an Imam and village chief in Senegal who told me how he has dedicated himself to building a consensus for ending FGM in his community - a vital intervention as many falsely link this harmful traditional practice with obligation. In Kenya I met a woman who was previously a cutter – and she explained to me why she had downed her tools and instead became a birth attendant. She said, "I wanted to save lives not put them at risk." In Sierra Leone I met with academics who told me of the windows of opportunity that are opening up to address the practice in the country. In Burkina Faso I met the charismatic First Lady who showed me the multi-sector programme they have in the country where legislation is enforced and efforts to end the practice is backed by work in schools, clinics, on the radio, in places of worship.
I am incredibly proud that the Coalition government has been responsible for the largest ever donor contribution toward ending FGM. It started with a flagship £35 million programme I announced at last year's Commission for the Status of Women conference in New York – and that was just the beginning. We have now committed additional funds in Sudan - and other countries are also planning further work.
Our programmes include work at the community level – working with people like Rihanata (pictured) a local mayor and peer educator in Burkina Faso. Peer educators help to encourage communities to collectively abandon the practice, talking to them about why girls are cut, the consequences on their health, children's rights and the law. Community meetings, peer education and the law banning FGM have helped to reduce the number of girls getting cut in Burkina Faso by 31%. We are working with politicians and legislators to ensure laws and policies are in place. We are working with academics so that we have the very best evidence possible to ensure what we do works – and that we have evidence that change is happening.
Just this week our new research programme on FGM/C went out to tender. This research will work to build a body of evidence on 3 themes. The first is building the picture of where, when and why FGM/C is practiced, focusing on the drivers, causes and impacts of FGM/C. The main body of the research programme will look at what interventions are most effective to end FGM/C, in what contexts and why, with the aim of really understanding the critical elements of effective interventions. The final theme will focus on the wider impacts of FGM/C for girls, their families and their communities – this means getting more evidence on when and how interventions focused on FGM/C can bring about a wider shift in how communities value their girls and women.
And last month on the International Day for Zero Tolerance Towards FGM/C we announced an amazing team to lead a global campaign to drive change. Anyone who knows anything about FGM in the UK will already know Efua, Nimco, Naana and Leyla – and I am delighted they are leading our work.
And it is wonderful that change is already happening here in the UK – the health services will now be collecting data that will help us target our FGM safeguarding and support work for the first time. Earlier this year I met with the Department for Education and representatives of teachers unions to discuss how we can all work together to ensure that teachers have the necessary tools to keep girls safe in school. With new statutory guidance from the Department for Education, schools and teachers will now be informed about FGM.
The legal system is also being strengthened so girls are protected from being cut and anyone who violates this will be prosecuted. The Director of Public Prosecutions is reinvestigating cases, and the Ministry of Justice are also investigating the possibility of a civil law against FGM to complement current legislation – and I do believe that soon there will be a prosecution. I'd also emphasise that prosecutions are just a small part of the story.
But government action alone will not end FGM. In January this year I met with faith leaders from across the UK to discuss what more we can do to end this practice and dispel the myth that it is a requirement of any religion. I believe that working together with faith groups we can make a real difference in the lives of girls, both in the UK and overseas.
Many people over the past months have been congratulating me for this work. And I do feel incredibly proud of the progress.
But now is not the time for congratulations or celebrations. Yes, in the UK we have broken the silence that once shrouded this issue, thanks to tireless campaigners like those on the stage with me today. But I won't be happy until I know every girl on this planet is no longer at risk of having their genitals cut. I want to see FGM enter the history books. I dream of being an old lady in my chair – telling children the story of… Once upon a time …
And I believe this is possible.
So I am here today to say we all need to be champions of change. Just look what Fahma who has led The Guardian's recent FGM campaign and the wonderful girls in Bristol have done – they have changed government policy even before they have finished school. Fahma took me around Bristol last October – before her fame in the media. She showed me the inspiring things that young people can do to end FGM.
For those of you originally from countries where cutting happens and who still have links overseas – talk to your families – your friends – your neighbours. I believe the diaspora can play a key role in ending FGM overseas as well. We know of the important links between the diaspora and their countries of origin and these links can be used to add voice to the call for FGM to end. So when you visit your relatives, tell them that change is happening – the practice of cutting girls private parts is wrong – and together we can all make it a thing of the past.
All of us can play a role.
With the incredible energy of everyone at this Women of the World Festival, we can do this. Join this amazing campaign that will see an end to female genital mutilation in one generation. It is possible.
Thank you.
Published 18 March 2014