Speech
Low carbon vehicle partnership (LowCVP) conference
Explains DfT's ambitions for low carbon vehicles and how changes in technology, affordability and access will make the difference.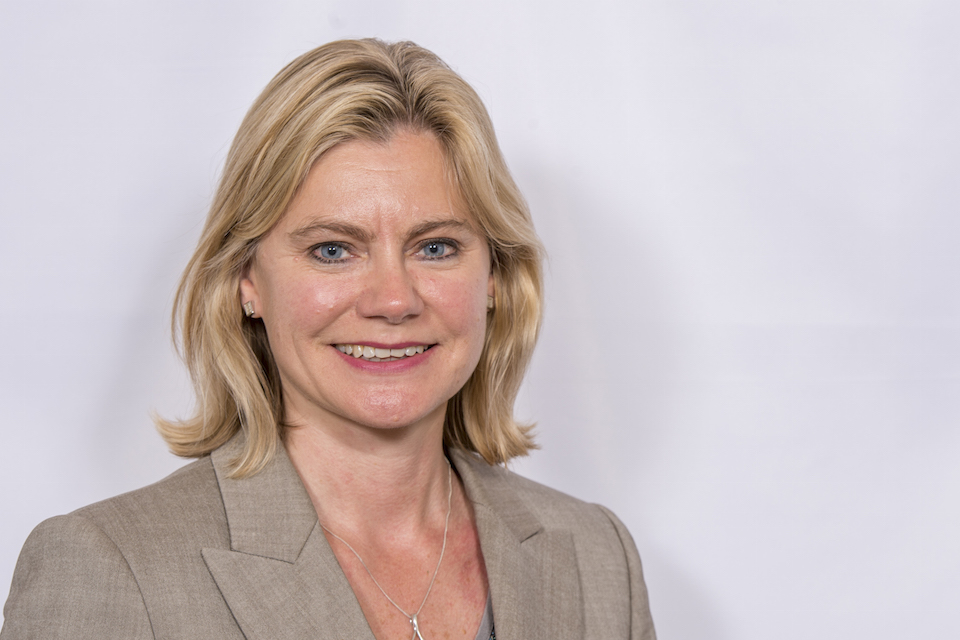 Opening remarks
Thank you Neville for that introduction (Prof. Neville Jackson - Chair LowCVP)
Thank you also for asking me along, I'm delighted to be here.
History tells a different story
There's often a tendency to talk about ultra low emission vehicles in the language of the future - "the next generation, the cars of tomorrow", you know the sort of thing.
But, looking back, interestingly, history tells a different story.
From the mid 19th to the early 20th century, the electric vehicle (EV) was actually the king of the road.
Compared to their petrol contemporaries EVs were much easier to drive and much cheaper to buy, run and maintain.
And, not only were they more comfortable and more reliable than petrol cars, they were far more popular.
Right up until the early 1920's cities like New York had an electric taxi fleet.
In Europe and the States, major haulage firms were using electric trucks to transport their goods.
And some countries even set up exchangeable battery services to help motorists drive longer and further.
Three key reasons
And then things changed. So I think we have to ask, what happened? How was the electric vehicle overtaken in the race to shape and dominate motoring?
In my view there are 3 key reasons:
a century ago we started to see major advances in the design and technology of internal combustion engines which then began to dominate the market
mass production pushed down the price of petrol and diesel vehicles, while the plentiful supply of oil kept prices at the pumps low - the end result was that a different type of motor car entered the market with much greater affordability for customers
and, last but not least, there was a radical improvement in access to supporting infrastructure - by working together, governments and private sector companies at the time ensured there were more and better roads, as well as increasing numbers of nationwide filling stations that were easy to find and quick to use, this led to an explosion in the number of petrol cars.
Converging, coming together
What's interesting is that those 3 points - technology, affordability and access - are just beginning to transform the fortunes of low carbon vehicles.
Slowly but surely they're converging.
First off, we're seeing a big and rapid leap forward in the design and technology of low carbon vehicles. There was a slow start but the pace is now picking up and is making low carbon vehicles a reliable and viable choice for consumers in terms of their motoring needs today.
In fact, earlier on my way here today (10 May 2012) I saw a number of adverts for the Vauxhall Ampera, crowned 2012 European Car of the Year, and I am looking forward to taking a test drive in one later.
The second thing that's happening is a welcome shift from prototypes to mass production.
Nissan predicts it will sell 1.5 million zero emission cars by 2016.
While, according to recent research by Deloitte, eco-friendly vehicles could account for one in ten of all new global car sales within a decade. The fact that some of these cars are produced in the UK is another reason why the switch to low emission is so important for the UK.
History shows that mass production means greater affordability.
From a government perspective, greener motoring is also being made more affordable through consumer incentives.
The government's Plug in Car Grant is one example - a 25% subsidy up to a maximum of £5,000.
We've launched a Plug-in Van Grant too, which again gives 25% of the purchase price, up to a maximum of £8000, bringing these vans into an affordable range.
Arguably there's a chicken and egg situation in the development of the low emission vehicle market - we have limited infrastructure because we have few electric vehicles, and we have few electric vehicles because we have limited infrastructure.
This is a new area - we are trying to dramatically change consumer behaviours in a market used to one type of vehicle.
So it's important for us to understand how the market segments; about different types of business and leisure users, all of which will have their different success stories.
Alongside the Plug In grants, our Plugged-In-Places Programme is another important piece of the picture, triggering vital investment in infrastructure.
We've also set out a comprehensive strategy around incentives and investment in infrastructure; one that identifies how recharging infrastructure will develop in a way that is targeted, convenient and safe.
And I'm pleased to say the lead we're giving in this area is paying real dividends.
Because it's encouraging private sector companies to fund and build networks of thousands of recharging points at locations around Britain, including motorway service stations.
Through a blend of supportive government and private enterprise, we can really improve access to a new low carbon transport network where plug-in vehicles are a commonplace feature of the motoring landscape.
Not just the cars & vans we drive
So the point I'm making is this: the factors that led to the rise and dominance of petrol powered vehicles are now starting to open the road for low carbon driving all over again.
And when you look at consumer and business take-up, it's been a predictable adoption curve. Now we are moving along that curve and a shift to low emission vehicles is underway.
It's been slow-burn, but it's been steady, and I believe it will start to pick up speed over the next 12 to 24 months and gain real traction.
I think it's also important to recognise the way manufactures are reducing the emissions and improving the efficiency of conventional vehicles.
For example, average new car fuel efficiency has improved 30% in the last 10 years; while, on average, a new car bought today is 23% cleaner than a car designed and built in 2000.
So there is brilliant work being done here. But I still think, to meet our carbon targets, we will need to harness new types of motoring technology.
I've talked about Plug In grants and Plugged-In Places, but this government is clear that we will be technology neutral. We want to ensure that consumers have real choice.
We should also remember that decarbonising road transport is not just about the cars and vans we drive. Nor indeed is it just about electric vehicles.
It's also about the public transport, haulage, and even the sustainability of the fuels we produce - and DfT has been keen not to lose sight of these things.
That's why we're backing a revolution in bus travel with a multi-million pound Green Bus Fund - a scheme that has helped to deliver more than 500 low carbon buses on routes across England. And, notably, much of this work has been done by UK companies.
It's why we recently launched a low carbon truck demonstration trial - £9.5 million worth of funding to encourage, and assist, UK road-haulage operators to buy, and use, low carbon medium and heavy-goods vehicles.
It's also why, through our new Renewable Transport Fuel Obligation legislation, we only reward genuinely sustainable bio-fuels - those that deliver greenhouse gas savings but do not cause undesirable environmental impacts.
The status quo is not an option
As I've said, I believe we are making real progress.
But I'm also convinced that for this important agenda, that the status quo is not an option. And let me explain why.
Firstly, it's a lot cheaper to plug in and re-charge than fill-up at the garage.
For example, it's been estimated that a small electric van will typically cost £100 less in fuel for every 1000 miles driven compared to a diesel equivalent. And look at the Nisan Leaf - it costs £3 to go 100 miles - dramatically cheaper than a conventional car.
So making the switch to ultra-low emission makes sound financial sense - whether you're running a business or just an ordinary motorist.
But there's a much wider economic dimension too. One that is absolutely crucial.
You see, the global market for low carbon goods and services is currently worth a staggering £3 trillion a year. And that market is forecast to grow to well over £4 trillion during the next decade.
These are very exciting times. We are witnessing the transition from oil-based mobility to other, lower carbon sources of energy. This is not just good for consumers and the environment - it's good for UK plc. We want to see our country at the forefront of research and development in this area.
So we have to seize the moment and grab a share of the green growth and those green collar jobs - which is why we're positioning this country to be a global leader in the design, production and use of electric and ultra-low emission cars.
It's already working. Nissan is building a plant to manufacture its electric vehicles and batteries in the north east. With policies that mean Britain is very definitely open for business, I believe that other investors will follow that lead. Working alongside BIS, I am determined to make that happen.
We also need to bear in mind that oil is a finite fossil fuel - one that's getting harder to find and, as we are all discovering every time we fill up our vehicles, more expensive to buy.
This is important for the public, as well as industry and jobs. And, if we want to make sure that we aren't constantly at the mercy of fluctuating world oil prices, then a brighter and cheaper motoring future is surely a low carbon motoring future.
Concluding remarks
Driving from A to B and cutting emissions. Supporting public transport and helping the motorist. Reducing dependency on oil and developing sustainable bio-fuels. Boosting our economy and safeguarding our environment.
None of these ambitions are contradictory - they are complimentary.
They're not mutually exclusive - they're actually 2 sides of the same transport coin.
I started off this speech by arguing that, once upon a time, the future looked as though it belonged to low carbon vehicles.
I want to end it by arguing that history is turning full circle - that, just like the champions of the internal combustion engine a century ago, our generation has a golden opportunity to change the world and change motoring once again.
It may not be easy. And I appreciate that these early days may have felt like slow days.
But it is happening, it can be done and I'll be right behind you - so let's go for it.
Thank you
Published 10 May 2012