Speech
Local Sustainable Transport Fund - tranche 2 workshops
Video speech by Norman Baker MP, Parliamentary Under-Secretary of State for Transport.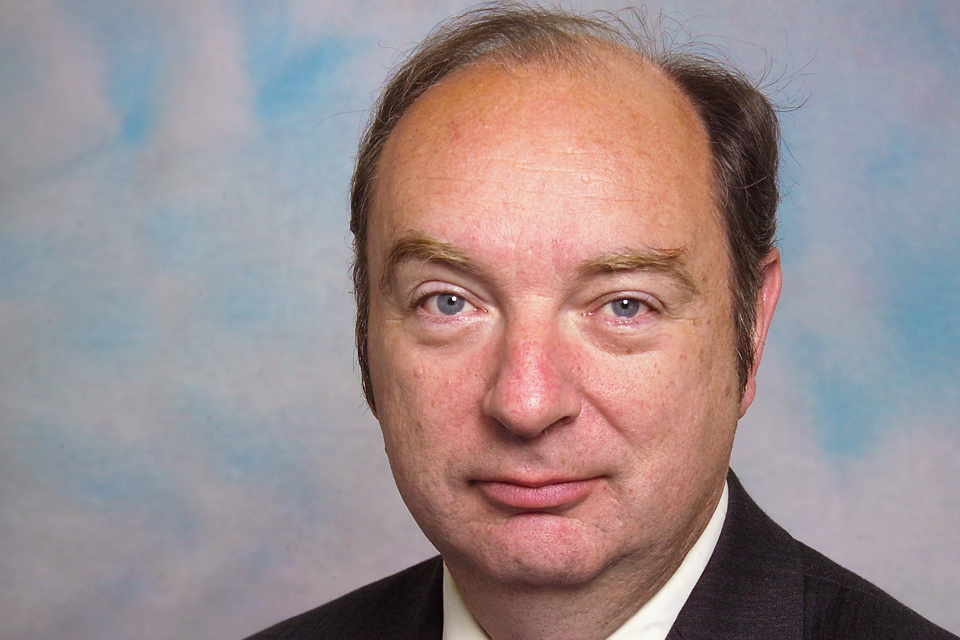 Video presentation by Norman Baker MP, to the local authority Local Sustainable Transport Fund (LSTF) tranche 2 bidders. Local Sustainable Transport Fund - tranche 2 workshops ## Transcript
Norman Baker: Good afternoon everyone and thank you for attending today's workshop for Tranche 2 bids to the Local Sustainable Transport Fund. Because of other diary commitments I'm afraid I can't be with you in person today, but as minister for alternatives to travel, I can at least make a virtual appearance so that I can update you on the Fund's progress.
In July, I was delighted to award £155m of funding to support the delivery of 39 excellent sustainable transport projects. Underpinning all of these successful projects are measures that address our core objectives for the Fund - namely helping to build stronger local economies and addressing the urgent challenge of climate change: creating growth, cutting carbon. The successful schemes included a variety of measures such as smart ticketing, the promotion of infrastructure for electric vehicles, bus and rail improvement measures along with infrastructure improvements for cycling and walking, and the promotion of car clubs.
The benefits of the projects funded in Tranche 1 will be felt at a local and national level in a number of ways. Firstly, there are schemes to provide more sustainable access to work. A good example is South Yorkshire's "jobconnector" bus service which will serve Grimethorpe, a former mining community with historically poor public transport provision and high unemployment. Delivered in partnership with local bus operators and businesses, the new service will link the community to employment areas in the Dearne Valley and will, we believe, become commercially viable after the Fund period.
In urban areas, congestion costs the economy around £11 billion a year. The fund is helping us to tackle this problem with projects that encourage people to use public transport, to walk or cycle. Some also promote electric vehicles usage or the more effective use of private vehicles, and all help reduce carbon emissions.
Many projects will also revitalise local retail environments to attract inward investment. Better and more sustainable public transport will also help tackle problems such as air quality and noise, whilst improved cycling and walking infrastructure will help to combat the health problems associated with physical inactivity.
Empowering local authorities to create packages of sustainable initiatives that are tailored for their local areas is only the beginning. We have two further rounds of funding to come: one for a number of larger projects and of course, there's a second round of smaller projects for the Tranche 2 bids that you are here to discuss today.
To date, the standard of bids has been very high and I recently met with local representatives in Peterborough and York and to hear about their successful Tranche 1 projects. Peterborough's project comprises a package of innovative measures, including plans to work with local businesses to overcome the barriers to sustainable travel options, as Teresa Wood, Sustainable Environment Manager at Peterborough City Council, explains.
Teresa Wood, Sustainable Environment Manager at Peterborough City Council: The bid is a package of small to medium sized projects to increase sustainable travel in Peterborough that might range from awareness in schools to a major infrastructure project with the railway station.
Economically the benefits come from improved infrastructure through links with the city for bus and rail station making the city centre and surrounding areas much more accessible, not just for business, but residents and visitors. There's a number of initiatives that could generate new businesses:cycle hub.
There are barriers to business and some of those barriers can be helped by thinking about alternative transport measures, so video conferencing, the provision of grants for things like showers and lockers - what we hear time and time again - are barriers to people not wanting to cycle to work.
Norman Baker: The City of York's successful Tranche 1 project aims to reduce congestion and its impact on the environment by delivering an integrated programme of personal, business and school travel planning, combined with targeted infrastructure enhancements to increase people's travel choices. Councillor Dave Merrett explains how the bid will boost the local economy:
Councillor Dave Merrett: We're a small historic city, we have a lot of congestion, the economic impact is £37 million per annum, a hell of a lot of money. So if we can get a large proportion of people on bikes etc, then we can relieve congestion issues and allow us to expand the city and reduce our carbon footprint as well.
We plan in investing in the north and north east quadrant of the city, improving cycling routes, tackling difficult junctions.
The biggest block to cycling is fear of traffic and dangers and tackling difficult junctions. Providing on-route cycling facilities where roads are narrow etc, all help make it clear that cyclists are about. Stop lines at junctions so cyclists can stop and get in the right position and move off before other traffic - all those sorts of things actually make it easier for cycling. Also providing off-road sires so people who are only willing to use off-road, extending the network here and there starts providing a comprehensive network that people love using - we have routes through some really beautiful open spaces along rivers etc it actually a joy to use those routes.
Norman Baker: The department received 41 expressions of interest for Tranche Two small project funding, with full proposals due for submission by 24 February 2012, and has invited a further 15 local authorities to revise bids presented during 2011 for Tranche 2. I intend to announce successful projects in this second round by the end of May 2012.
All proposals need to demonstrate financial sustainability with benefits enduring beyond the life of the Fund. They also need to incorporate a credible delivery plan, and include a commitment to make a local contribution to the project.
Overall, the fund has been well received and I have been impressed by the quality of bids and the commitment of local authorities, and I'm especially pleased to see many new authorities rising to the challenge and promoting sustainable travel options. Indeed, all eligible local authorities across England have now applied for funding, either as a lead bidder, or as a partner authority. And I am confident that each and every successful project will prove to be effective in addressing our two key objectives - that of creating growth and cutting carbon.
I hope you find today's workshop helpful in developing your Tranche 2 bids. I look forward to receiving more high quality proposals in February and in the meantime wish you all the best with the development of your bid.
Thank you.
Published 26 October 2011