Provisional local government finance settlement 2016 to 2017
Secretary of State for Communities and Local Government gives his oral statement on the local government finance settlement.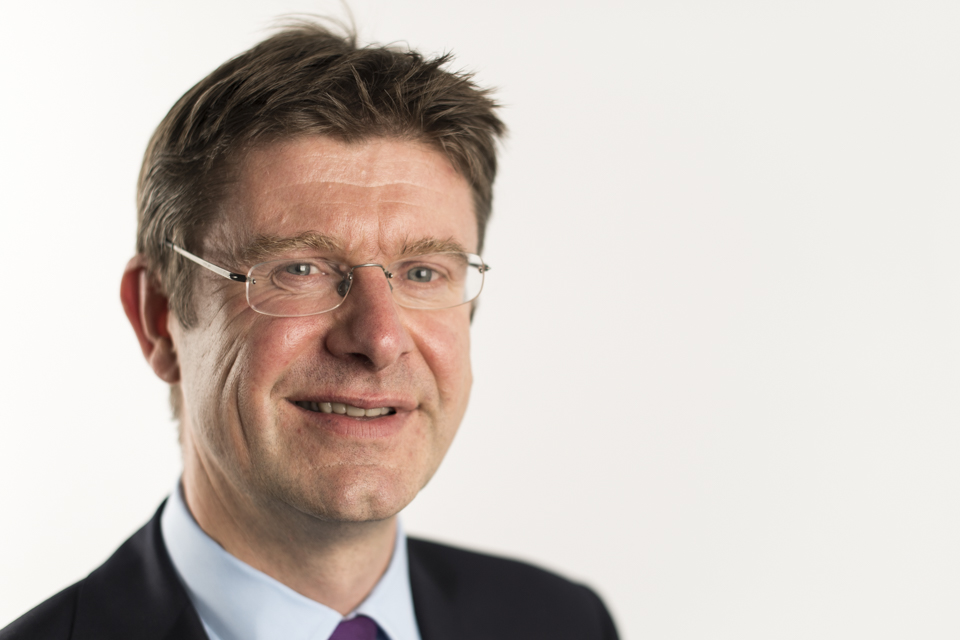 Mr Speaker,
I believe our gloriously diverse country will prosper more if the districts, counties, towns and cities that make it up have more power.
If you accept that, it follows you must believe councils to be capable of exercising that power.
Over the last 5 years, councils have shown great responsibility.
When local authorities account for a quarter of public spending, it was always the case they would have to carry their share of reducing the largest deficit in post-war history.
Not only have they done so: public satisfaction with their services has maintained or improved. I'd like especially to thank the staff of those councils most deeply involved with the recent floods – their commitment to their residents is exemplary.
But I cannot credit councils with acumen and then deny them candour. More savings need to be made as we finish the job of eliminating the remaining deficit. So I've listened carefully to councils as we prepared this settlement.
They asked for:
the right to spend locally what they raise locally
help with adult social care
expenditure savings which recognise what has already been achieved
recognition of the higher costs of providing services to sparsely populated rural areas
encouragement for cost-saving innovation
rewards for new homes
complete transparency with regard to resource allocation
a move beyond one-year-at-a-time budgeting.
This provisional settlement meets all these objectives. Let me explain.
Local government will be transformed by localism.
In 2010 councils were 80% dependent on central government grants. By 2020, they will be 100% funded by Council Tax, business rates and other local revenues.
Retaining 100% of business rates forges the necessary link between local business success and local civic success. To support this further, we'll grow the Local Growth Fund to £12 billion by 2021.
A [political content removed] revolution, transforming over-centralised Britain into one of the most decentralised countries in the world.
Authorities will also be able to spend 100% of capital receipts from asset sales, to fund cost-saving reforms. We will publish guidance to assist authorities in this matter.
The Spending Review set out that, based on Office for Budget Responsibility forecasts, overall local government spending would be slightly higher in 2019 to 2020 than in 2015 to 2016. Core spending power for councils will also be virtually unchanged:
£44.5 billion in 2015 to 2016
and £44.3 billion in 2019 to 2020.
In real terms, this requires savings of 6.7% over this Spending Review period – compared to 14% announced at the Spending Review of 2010.
The unanimous view across local government is that their biggest cost pressure is care for our growing elderly population.
In September, the county councils and the Local Government Association wrote to me, estimating that these costs would require an additional £2.9 billion by 2019 to 2020.
Some local government leaders proposed an innovation – a social care Council Tax precept of 2% a year guaranteed to be spent on social care – equivalent to £23 per year on an average Band D home.
In the Spending Review the Chancellor and I agreed, and will ensure the precept is transparently itemised on residents' bills – but we go further.
We know that some councils wouldn't raise enough from a 2% precept, so we announced a fund of £1.5 billion a year to support councils in working with their local NHS to address the pressures on care.
Today I allocate that £1.5 billion to complement the new precept – that is, more goes to councils that raise least from the precept.
And we recognise in the distribution of resources the particular needs of councils with social care responsibilities.
Local government asked for £2.9 billion by 2020 as a contribution to the costs of social care. In this settlement we make up to £3.5 billion available by that year, distributed fairly towards local authorities with social care responsibilities.
I applaud the maturity of local government as a whole in telling me that they accept that this prioritisation implies, over the next few years, that those councils with social care responsibilities should have relatively more resources than those councils which do not have them.
Some district councils – those with low Council Tax bases or which serve the most rural areas – face particular pressures.
So while this settlement maintains the core referendum threshold at 2%, the threshold for the lowest cost district councils will be £5 a year, so they aren't punished for being economical while those who have spent more in the past are allowed to spend more now.
I will increase support for the most sparsely populated rural areas by more than quadrupling the Rural Services Delivery Grant from £15.5 million this year to £65 million in 2019 to 2020 – by which time, when 100% business rate retention has been achieved, we can consider what further correction is due.
I will also protect, in real terms, the £30 million funding for lead local flood authorities, and the £2 million for those authorities to act as statutory consultees in planning sustainable drainage systems.
The New Homes Bonus provides valuable funding, and, as importantly, encourages house building.
So I can announce today that I will extend the Bonus indefinitely, but with some changes, on which I am consulting.
All savings will be retained by local government to contribute towards social care.
In a world in which only a small proportion of councils' funding will come from central government grant, we require transparency on the components of financial resources available to councils.
I have noted the criticism of the Public Accounts Committee and the Communities and Local Government Select Committee about previous inclusions of the existing Better Care Fund and the Public Health Grant in councils' spending power.
So I will follow their advice, and henceforth report only resources over which councils have discretion.
In addition, in all the figures in the settlement, I have chosen to understate the maximum resources available to councils. For example, in line with the Office for Budget Responsibility I assume that councils will increase Council Tax in line with inflation rather than the referendum threshold of 2%. I expect that, as previously, councils will increase bills by less than their full entitlement.
But, had I assumed that maximum figure, over £0.25 billion extra in total resources would have been recorded as available to councils.
The main reason councils keep liquid reserves is as a buffer against unpredictable year-to-year budgets.
Local government has consistently told me, and for generations told my predecessors, that greater certainty about their income over the medium term would allow them to organise more efficiently and strategically, and put some of those safety-net reserves to more productive use.
So in this settlement I do something else that local leaders have yearned for. For the first time ever, I offer a guaranteed budget to every council which desires one and which can demonstrate efficiency savings – for next year, and for every year of this Parliament.
A 4-year budget to give certainty and confidence.
A settlement that maintains the financial resources available to councils in 2020 at around the same level as they are today, while giving incentives for local government to make significant savings.
A settlement that directs up to £3.5 billion to care for our elderly citizens.
A historic settlement that does what campaigners for devolution thought they would never live to see: local councils answerable to local people, rather than central government.
I commend it to the House.
Published 17 December 2015