Authored article
Learning from the best to make the NHS better
Sir David Dalton writes about the importance of the NHS sharing and learning from best practice, whether from inside or outside the NHS.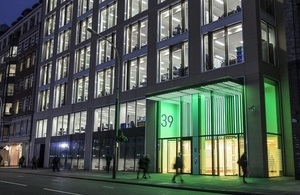 The notion that any institution or individual has nothing to learn is a hubristic, dangerous fantasy. Unfortunately it is one that I have encountered on several occasions in the NHS. Too often I have been informed that something that works well elsewhere is not applicable to them. I disagree.
My review is therefore looking to the best of the NHS, to see how they are structured, to understand how different ways of organising can enable the generation and standardisation of best practice.
It would stretch credulity beyond breaking point to suggest that there isn't a ward somewhere in the country that is doing something in an innovative and duplicable way. And it is no slur on the NHS to suggest that there are aspects of foreign healthcare systems that can inspire us too, especially when their providers are using new organisational forms that we have yet to try.
Learning from outside the NHS
In fact, my experience is that the brightest and the best professionals are open-minded enough to soak up ideas from anywhere, including other industries. This worked spectacularly well at Great Ormond Street, where a Formula 1 Team helped massively to improve patient handover procedure.
My review team recently went on a visit to Italy to examine what makes the hospital chain Humanitas so successful. The Italian system is similar to our own and it even calls it the National Health Service and pays all providers on a tariff basis. Italy has had a serious financial crisis and so providers have a capped income. Humanitas have 6 hospitals, 5 in the North of Italy and one 15 hours' drive away in Sicily. They have a hospital in Milan that was used by Harvard as a case study. They are 20% more efficient than other providers on the same tariff, achieving this success through the standardisation of management processes, performance and financial reporting, procurement processes, improvement methodology on an industrial scale and effective, clinically-led protocols. The NHS would benefit hugely from a similar approach.
Clinicians are all held to account for delivering against the relevant standards. The relationship with management is a good one, with the management seen as facilitators. Other countries have been very happy to share their best practice with me as part of my review. The NHS needs to get better at sharing success. And it has many successes to boast about.
Best practice within the NHS
Seven-day working in radiology in Northern Lincolnshire and Goole NHS Foundation Trust means that many patients can be offered same-day diagnostics and even walk-in appointments. Meanwhile, clinicians can make more timely diagnoses, resulting in waiting time targets being hit and effective discharge planning. The diagnostics IT team has created an at-home station which replicates the work station for radiologists, enabling consultants to report on x-rays, CT and MRI from home.
Pleasingly, at a recent London conference staff from other trusts showed huge interest in learning from this success.
Across in Leeds, 12 joint health and social care teams are coordinating care for older people and those with long-term conditions. The NHS and local authority have opened a recovery centre together. It allows patients to rehabilitate, reduces hospital admissions, facilitates earlier discharge and promotes independence. In the centre's first month of operation, there was a 50 per cent reduction in length of stay at hospital.
Age Concern Luton has developed a superb Meet & Greet service for people returning home after a stay in hospital or respite care. They work closely with the local Clinical Commissioning Group, Luton & Dunstable Hospital, and other health services.
People are helped to settle back in at home and return to independence. Cupboards are stocked and beds are made. Age Concern workers also make sure that the care plan works smoothly and appointments are kept. These interventions have led to significant reductions in falls and hospital readmissions for over-75s.
This kind of localised approach works wonders. In other spheres, however, centralisation is the way forward. We know that high quality specialist stroke units save lives. An evaluation of the reconfiguration of stroke services in London showed a relative reduction in deaths of 12 per cent and an annual cost saving of £5.2 million.
We want your views
As part of my review, many NHS colleagues have asked me why organisational forms matter so much. Organisations matter. They matter because they enable best practice to be adopted and standardised for every aspect of healthcare. That is why we are looking specifically at the way organisations are structured, and how we can can spread and embed best practice.
By sharing best practice proudly and widely, we can do just that.
The examples above are far from exhaustive. I want to hear from all corners of the NHS about what is working well, and how the organisational form has enabled that to happen.
Our engagement website – which is open for your comments until 31 August – offers you the opportunity to do just that.
The NHS has nothing to fear from greater transparency. In fact it is the key to making a service which is already admired throughout the world even better yet.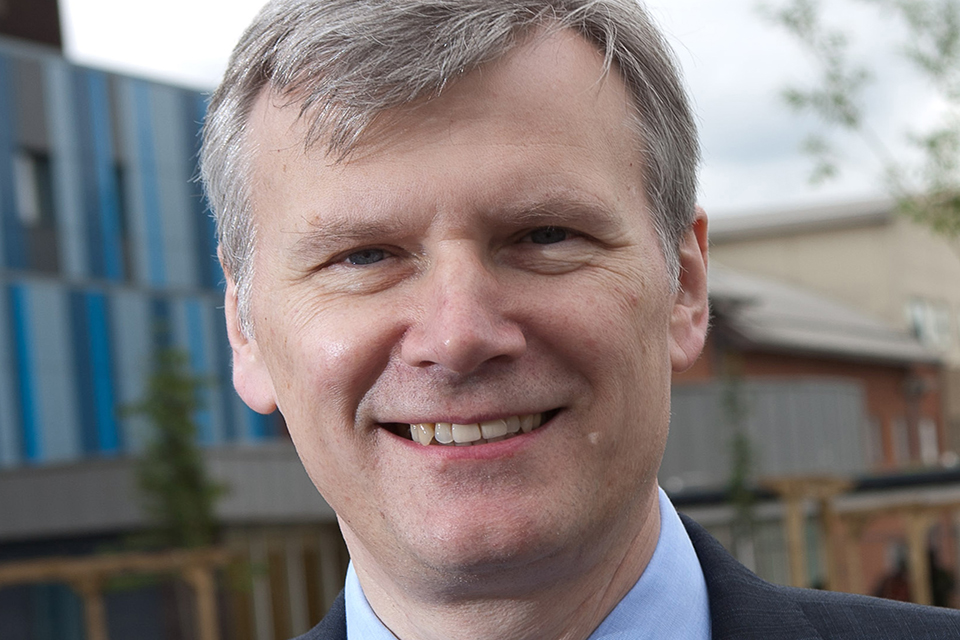 Published 20 August 2014