Speech
Launch of election security training manual for the Fiji Police Force
Acting High Commissioner Daniel Salter's speech at the manual launch.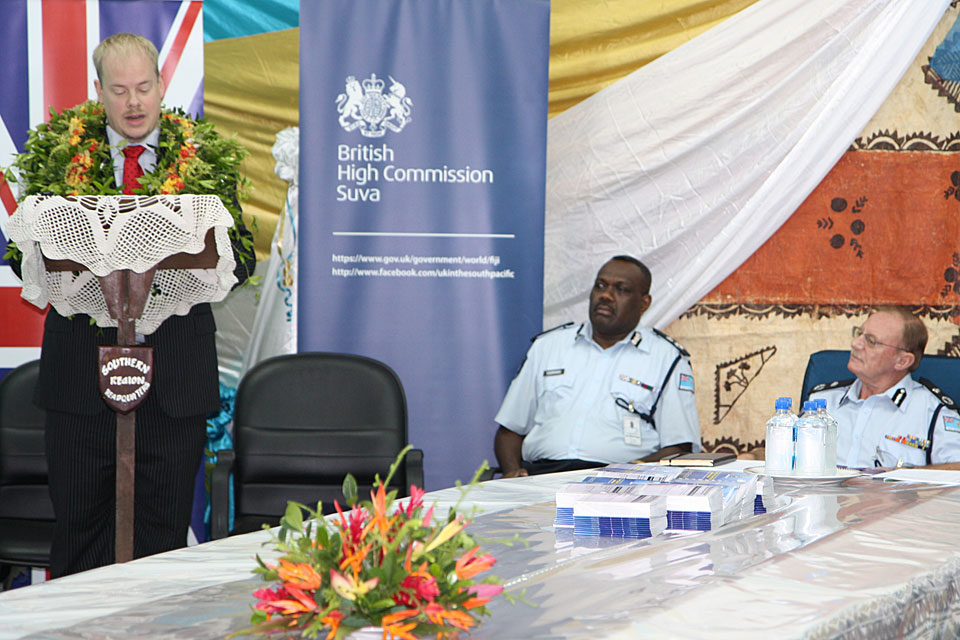 I am honoured to be here to launch the Fiji Police Force election security training manual with Commissioner Groenewald today. The British High Commission is pleased to support the Fiji police force in their preparations for the election, by funding the printing of the manual and the costs of rolling out training to over 4000 police officers who will be involved either directly or indirectly in providing security for the election. And, of course, each police officer is also a Fijian voter.
The police force has a crucial role to play in the electoral process, providing a secure environment to allow the free and active participation of voters. The police will contribute to the peaceful conduct of the election at all stages of polling, from the opening of the polling stations, to the casting of votes, to the escorting of ballot boxes. They will help ensure that the citizens of Fiji can exercise their democratic right to vote with confidence.
This training will support every officer involved in the process, helping them to understand their role, familiarizing them with their duties and responsibilities and the rights of candidates and voters in line with the electoral legislation.
In closing, I would like to extend my gratitude to the Fiji police for the earnest and professional in which they are engaging in the election process. We are all looking forward to a peaceful election day here in Fiji on 17 September.
Thank you.
Published 26 August 2014