Authored article
Jeremy Hunt: message to NHS staff on using technology and sharing information
Secretary of State for Health talks about the importance of using technology and information to improve patient care and public health.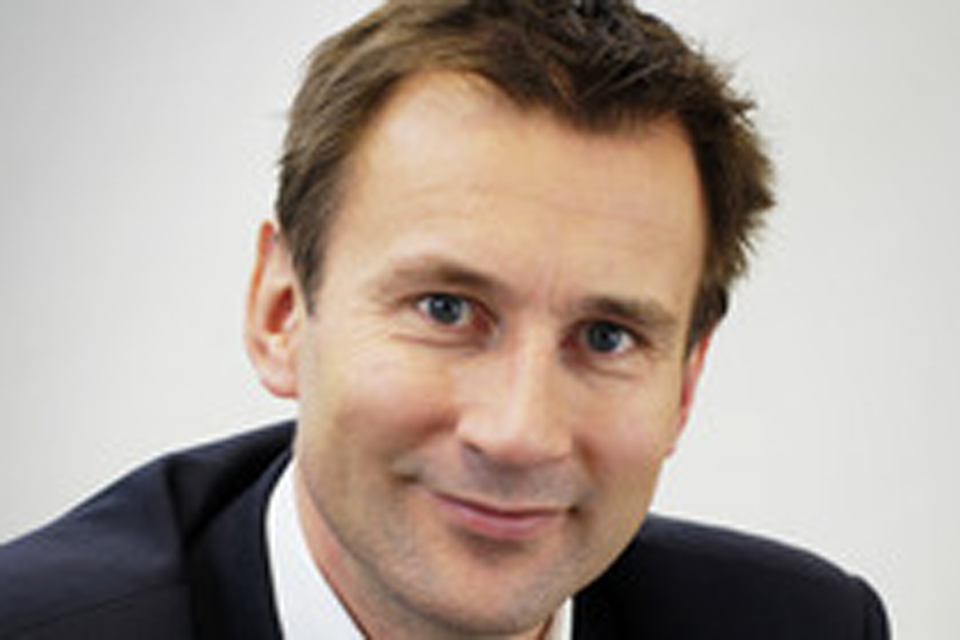 Yesterday, national health and social care organisations, backed by the government, launched radical new plans to improve health outcomes and the quality of patient care through digital technology and innovation – a plan to achieve personalised, 21st century healthcare for the whole NHS.
From next April, individuals will be able to book GP appointments online and order repeat prescriptions without having to go to their local surgery. By 2018 a paperless NHS will mean you will no longer have to ask a patient their story – with a patient's consent, their electronic care record will be available securely across most of the health system. By 2020 the care record will be available across the whole health and care system, so you'll have instant access to the information you need to effectively treat the patients you care for.
However, we need to be as robust in protecting personal data as we are ambitious to reap the benefits of sharing it. This is why the government has appointed a new National Data Guardian to be the patient's champion when it comes to the security of personal medical information. Dame Fiona Caldicott has agreed to be the first National Data Guardian for health and care and has agreed that it will be her responsibility to raise concerns publicly about improper data use.
We can be very proud of the fact that the NHS has had more "world firsts" since its creation in 1948 than any other publicly funded health system, including:
the first baby born by IVF in 1978 at Oldham General
the first ever heart, lung and liver transplant at Papworth in 1987
the link between lung cancer and smoking, discovered at NHS hospitals by Sir Richard Doll in the 1950s
I hope to see the NHS continue this tradition – an NHS that turns heads across the world as it blazes a trail for 21st century healthcare.
Sign up to receive an email alert for Jeremy Hunt's message to NHS staff
Published 14 November 2014