Authored article
Jeremy Hunt: message to NHS staff about dementia
In Dementia Awareness Week, the Secretary of State for Health speaks about what is being done to tackle dementia.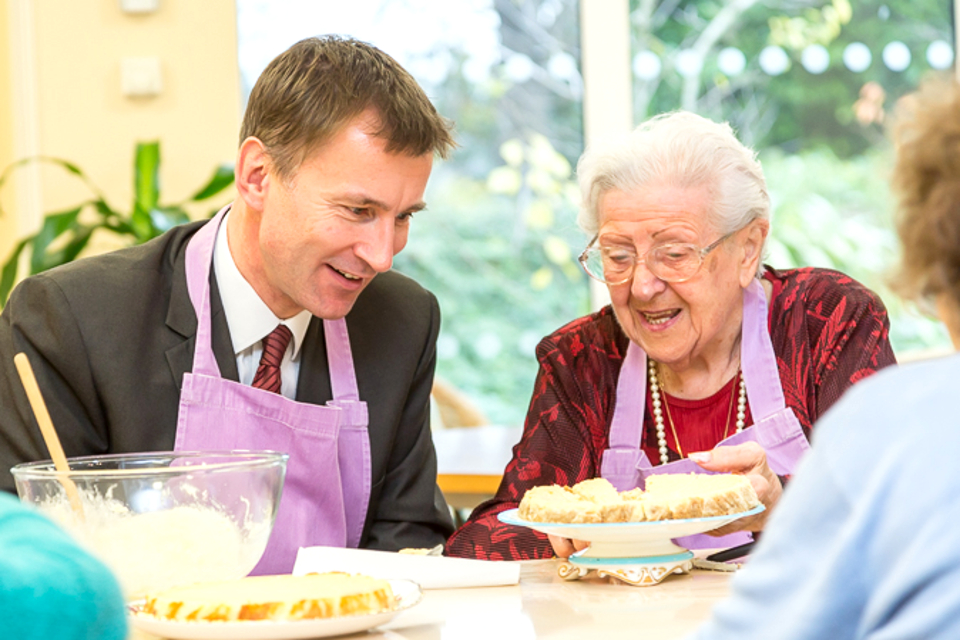 As Dementia Awareness Week draws to a close I want to thank you for all you are doing to help people with dementia.
During my frontline visits I am often humbled by what I see of the lengths NHS staff go to to make sure their patients get the best possible care. But the truth is we are only at the start of a journey when it comes to dementia care: as a society we have ignored the condition for much too long - and unless we get better at recognising and caring for people with dementia we will have failed the million people who will have the condition in England by the end of the decade.
The NHS is going further than ever - and doing more than any other healthcare system globally - to help everyone understand and de-stigmatise this condition so that we can provide the best care possible for people with dementia and their carers. Already, over 108,000 of you have received training in dementia care, with a further 250,000 NHS staff to receive this by March 2015.
But even if you haven't had the formal NHS training you, your friends and family members can get a basic knowledge of issues around dementia by becoming a Dementia Friend. It takes as little as 10 minutes to do this online, or about an hour face to face. And we want to support the Alzheimer's Society in getting one million Dementia Friends across the country by March 2015.
Globally, dementia is an increasingly pressing issue, affecting over 44 million people with a new case diagnosed every 4 seconds. At the World Health Assembly in Geneva this week, I championed the need to work across international boundaries to improve treatments and develop drugs that will help transform the lives of people with dementia, their families and carers. But if Britain is to lead the way internationally we need to transform the way we do things at home - by promoting the dignity, care and compassion that we are determined to give to all people with dementia in the NHS.
Thank you all for what you are doing to make this possible.
Sign up to receive an email alert for Jeremy Hunt's message to NHS staff
Published 23 May 2014