Speech
Japan and the UK: an enduring trade partnership
Trade Minister Greg Hands talks to MPs and Japanese investors on Brexit and bilateral trade.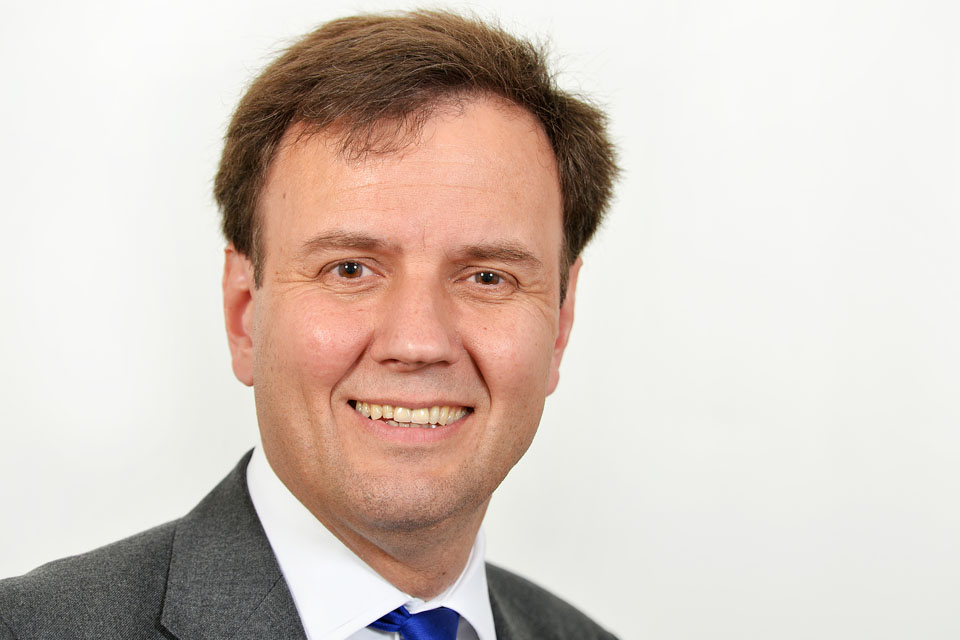 Thank you.
It's good to be here to discuss British-Japanese trade and investment – something of great importance to both our countries.
The scale of investment alone makes Japan an important partner for the UK - £46 billion in the UK according to latest figures.
And we have common interests more broadly - we're both champions of a rules-based international system.
That trading and investing relationship has deep roots – the UK receives a lot of investment from across Asia, but Japan was the first.
And it's continuing to flourish right now: Japan is the UK's main source of investment in Asia, and there's around 100 new projects per year.
To give just 2 examples, from very different industries - Toyota is currently investing £240 million at its Burnaston car plant in Derbyshire, securing 750 jobs; Softbank now employs 2,000 people thanks to its acquisition of ARM, and it's continuing to expand its operations there.
And as you know, Your Excellency Ambassador Tsuruoka, we opened Telehouse and its Japanese parent company KDDI's £135 million data centre in the London Docklands in 2016.
So I am sure that once we've left the EU, Britain will remain a natural investment destination for Japanese companies, and a natural partner for Japan.
After all, the UK is far more than a stepping stone for foreign companies to trade into the EU.
According to recent World Bank figures, we are the fifth largest economy in the world. That makes the UK one of the world's largest markets, in our own right.
It's not only a large market – it's a market that is and will remain almost uniquely friendly to business, including foreign investors – the World Bank independently ranks us seventh in the world for the ease of doing business.
Foreign companies have £1.2 trillion invested here – that's for a good reason.
And it's a market where you can easily access the skills, finance and business services you need to support your business.
We speak the world's language, in the world's most convenient timezone – and one particularly convenient for Japanese companies.
From London you can trade with Asia in the morning and America in the evening – as I remember from my time working for the Industrial Bank of Japan a mile downstream from here, almost 30 years ago.
So London can provide a link between the 2: it's 5 hours from London to New York, whereas Tokyo and New York are almost exactly on opposite sides of the globe.
Indeed the City of London, alongside New York, are the world's largest financial centres.
And London has been Europe's largest financial centre for hundreds of years – it's hardly going to disappear when we leave the EU after less than 50.
And we have world-renowned professional services – including a legal system that is so respected it's chosen for contracts the world over.
Again, that's a reputation grounded in hundreds of years of precedent – it won't disappear when we leave the EU.
Nonetheless, I understand that there will be businesses for whom one of the attractions of the UK market has been access to the European market.
To which I hope I can offer reassurance. Brexit does not mean Japanese investors in the UK will be unable to access the European market – as I said to the Keidanren when I met them in March this year to discuss the position paper they co-authored with JBCE.
Now, Japan itself trades significantly with continental Asia, without being in any form of Customs Union; and I'm sure Britain will continue to have excellent access to EU markets, as this is strongly in our common interest.
And we're looking to sign a good trade agreement with the EU, to give firms based in the UK smooth and extensive access to the single market.
I'm sure we'll get that.
It's strongly in both sides' interests to reach a good agreement – on the day we leave, we'll become overnight the EU's second-largest export market: only slightly behind the US, and well ahead of third-placed China.
It's not a zero-sum game. The EU won't want to lose their second-largest export market. That calculation isn't changed by how big or small the impact is on us.
And it will be made easier by being the only trade agreement in history where both sides start from a position of regulatory alignment.
Which means that if there's a will, there can be a way.
And I'm sure there will be the will to sign a deep and comprehensive FTA – there certainly is on our side, and there will be on the EU side.
Not just because it's in our mutual self-interest, but because we are and will remain close allies with the EU.
The EU-Japan trade agreement - the Economic Partnership Agreement or EPA - is currently being finalised.
We've been fully supportive of the EU signing that – in fact, we've been one of the parties in the EU pushing for it the strongest.
Because so long as we're a member of the EU, we're going to be a constructive member. So, I hope that the EU-Japan agreement will be signed smoothly – and I hope that the UK can transition that smoothly.
I was very pleased by the agreement between our 2 Prime Ministers to quickly establish a new economic partnership, based on the final terms of the one between the EU and Japan.
But I hope for more than that, too. We're leaving the Customs Union not because we want to turn the UK inwards, but because we want to turn it outwards, to the world.
And that means deepening and strengthening our ties with our natural partners, like Japan.
That's exactly what the UK has been doing, from Theresa May's visit last year, to a recent agreement between the government of Tokyo and the City of London on the financial industry.
As set out in the Japan-UK joint declaration in August last year, Japan and the UK are among the strongest global champions of free trade, and both our countries are committed to work quickly to establish a new economic partnership as the UK exits the European Union.
Because business and investment are right at the heart of our vision for a Global Britain.
And they're right at the heart of our relationship with Japan. I look forward to that continuing.
Published 15 May 2018