Speech
How custom-build can help our housing woes
Speech by Secretary of State Eric Pickles to the Policy Exchange.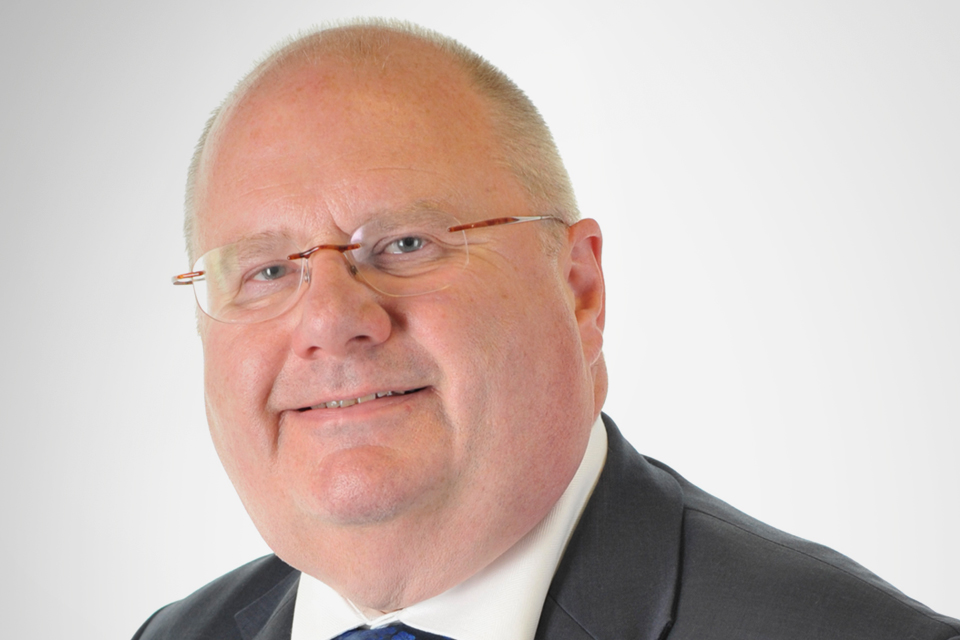 We all recognise that the nation faces an acute housing shortage, with too many young people unable to flee the nest and too many families stuck in homes they've outgrown after the collapse in housebuilding [policital content removed] which pushed prices far beyond the reach of too many hardworking families.
But speak it softly – the situation has been turned around thanks to schemes like Help to Buy and a revived Right to Buy helping people realise their dreams of homeownership.
The numbers of first time buyers are now back at their highest levels since the economic collapse. And housebuilding rates have climbed back too, with over 150,000 affordable homes since the election, and many more to come. House building starts are up by a third since this time last year, and houses are being built at the quickest rate for a decade.
Instead of the targets which built nothing but resentment, we're giving councils which build homes a financial boost, we're investing in bringing back empty homes into use and we've reformed the planning system to accelerate rather than stifle development.
The result has been renewed confidence among developers and buyers alike and it's breathing new life into the market. But something else has been happening too, something which has largely gone under the radar, and that's the blossoming of interest from people wanting to build their own homes.
[Policital content removed].
It's well known that the desire for homeownership is hardwired into the British DNA, but so many people don't just dream of homeownership, they dream of building their own home too.
Custom building has traditionally been seen as the preserve of those with deep pockets, though speaking as someone who has just replastered their house, I can tell you any building project requires deep pockets.
But while for a few people, self-building means a Grand Designs style project, many other people have more modest ambitions. And let's consider the other benefits too - the boost to local construction and jobs, especially among small businesses.
In some European countries – Austria, Belgium, Sweden - as much as half of all new housing is custom build. Likewise in Germany, where there's a strong tradition of co-operative building. I refuse to believe they are any more ambitious or creative than the British, but they have systems which support, encourage and reward self-builders. And we must do likewise.
In the past, self-builders found themselves tangled up in red tape before they ever got going. They had to bang their heads against the brick wall of a system which seemed designed to put them off.
This is a government which believes in supporting ambition - in fact, the more people who build their own home, the better. So we are addressing the problems which make people hesitate.
First: the lack of suitable land
Potential self-builders say this is the number one stumbling block - by selling off government owned land and encouraging councils to do the same. Not every housebuilding site has to be like Cranbrook near Exeter, which is going to deliver more than 6,000 homes.
There are some plots which are perfect for small projects and self-builders
Second: the red tape
We've changed the planning system so for the first time councils must take into account the needs of self-builders as part of their overall housing plans.
And finally, the money – or lack of it
We're working with lenders to help would-be self-builders get access to the finance they need and because we believe that custom-building should not be the preserve of the wealthy elite we're offering £47 million worth of loans to aspiring self-builders and community groups.
We've also set up a website dedicated to guide people through the practical process of DIY housebuilding and we have Kevin McCloud working with us as the industry champion to raise awareness of the opportunities are on offer and help them see that their dreams are within reach.
As a result the mortgage market for self builders is now more than a billion pounds. There are over 50 councils supporting self-builders – by making land available or supporting individuals and community groups with their schemes and there were 11,000 custom-build projects last year. That's around 1 in 10 of all the new houses in the country - a £4 billion boost for the national economy.
But we believe we can go further - that with support and nurturing the custom-build industry can double in size over the next few years. We can make this a mainstream option not a minority interest.
That is why we will do even more to increase the land available with planning guidance that asks councils to actively assess the demand for self-build in their area. Councils will put together a register of interested people who can then benefit when suitable land becomes available. We will also carry out a review of the Homes and Communities Agency's land to identify more land that is suitable for small scale projects and publicise that to would-be self builders.
And we will strengthen the Community Right to Reclaim Land so that more publicly owned land is sold off and brought back into use.
We will remove even more of the red tape
We rightly ask big developers to make a financial contribution to the roads, schools, parks and surgeries that are needed as part and parcel of large scale housing developments, but it's ludicrous to ask self-builders to pay up in the same way, so we're introducing a Council Tax discount for self-built family annexes. And we also want to exempt self-builders from unreasonable section 106 charges and from the community infrastructure levy, potentially saving self-builders thousands of pounds - making projects that would otherwise be unaffordable a realistic choice.
And we will do even more to increase the finance available
…by working with lenders to extend the Help to Buy scheme to those who want to build their own home and we are putting £65 million of the Affordable Homes Guarantees programme potentially up for grabs for community groups.
[Political content removed] this government truly sees the potential in the market to help families realise their aspirations to create jobs and support small businesses and to make a real contribution to meeting our housing needs now and in the future.
We are taking the practical steps which will unlock that potential.
We are famously a nation of shopkeepers but we can be a nation of self-builders too.
Published 14 October 2013