Housing sector national forum: meeting the requirements of fire safety legislation
Draft text of the speech - may differ from the delivered version. Unfortunately, the Fire Minister is unable to be here today. I will deliver…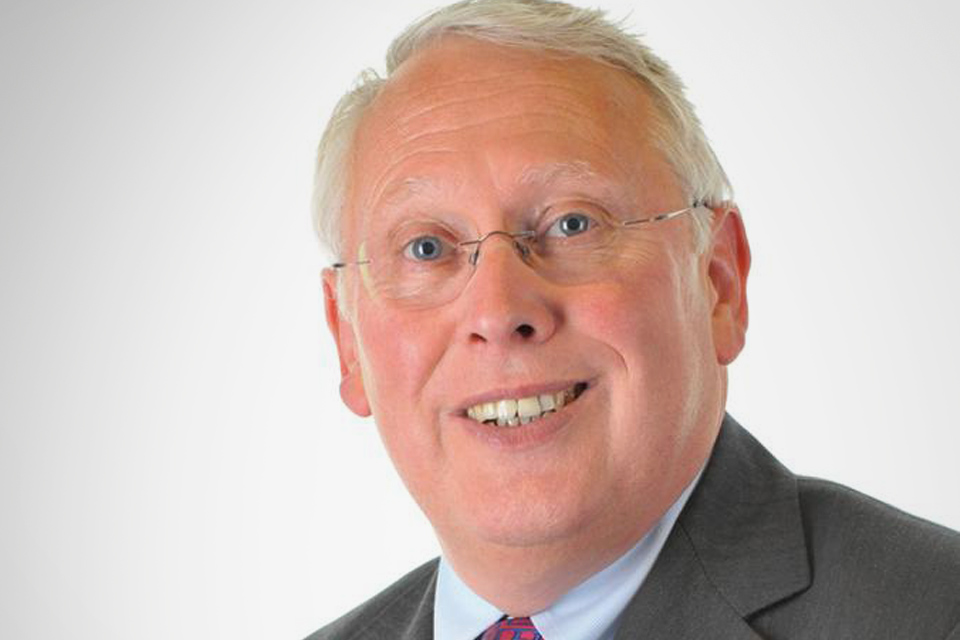 ---
Draft text of the speech - may differ from the delivered version.
Unfortunately, the Fire Minister is unable to be here today. I will deliver his speech as prepared for him.
Thank you for inviting to speak today, and I am sorry not to be able to attend in person to hear the wider discussion and debate.
Ensuring an acceptable level of fire safety in all residential premises is clearly a matter of great concern to us all. I am therefore delighted to see that both the housing and fire sector have come together to arrange this important seminar, and that we have good representation from both sectors.
As you will be aware from today's discussions, there is a significant amount of positive work going on in the housing and fire sector to help protect people from fire.
Better regulation
Before going into this in detail, I thought it would be helpful to set out the context in which the Coalition Government is determined to act in the future.
We believe the current legislative framework strikes the right balance in terms of affording an appropriate level of protection to residents in the wide range of buildings in which they live. Landlords, building owners and others with responsibilities for ensuring the safety of multi-occupied residential buildings have clear responsibilities for minimising fire risks under both the Housing Health and Safety Rating System and the Regulatory Reform (Fire Safety) Order 2005, which applies to common parts.
We believe that good regulation - that which is well designed, proportionate and ensures that proper standards are in place to deliver public assurance over safety - is a good thing. We will not unnecessarily seek to remove it, where it has a clear justification.
Of course, good regulation serves to protect us all: consumers, employees and the environment. It helps build a fair society and can even save lives. But over the years, regulations - and the inspections and bureaucracy that go with them - have piled up and up. This has hurt business, imposing real burdens and doing real damage to our economy.
Reducing the number of rules and regulations is therefore absolutely central to the Coalition Government's vision for Britain, removing barriers to economic growth and increasing individual freedoms. We have given a clear commitment that where regulation cannot be justified, we will remove it. With more than 21,000 regulations impacting on businesses and others in the UK today, this won't be an easy task - but we're determined to cut unnecessary red tape.
The Regulatory Reform (Fire Safety) Order 2005 is a good example of where we believe real success has already been delivered. Before 2006, there were over 70 fire safety-related Acts of Parliament and numerous statutory instruments in place, many of which overlapped. This set those with fire safety responsibilities on a confusing and burdensome path to identify and deliver their statutory responsibilities for protecting the public.
Following the Order's introduction, all those with responsibilities for the safety of their premises now have a clear legislative framework, based on the well-established principles of risk assessment and proportionality, in which to operate.
Localism and Decentralisation
Our policy imperative to drive the decentralisation of power away from the centre to the lowest possible level and develop greater public ownership of the services they receive, should not come as a surprise to many in the audience today.
Our ambition is to drive the transfer of power away from Whitehall to people and communities creating ambitions which energise and empower individuals, communities, businesses and others to build successful neighbourhoods. Public service decentralised and determined by users.
As many of you will be aware, we recently published the Government's response to the sector's Fire Futures reports. This set out how local decision making and restoring a focus on local communities will be at the heart of future Fire and Rescue Service policy.
We are now embarking on work with the fire sector to develop a new National Framework, which will re-set the relationship between fire and rescue authorities and central government. We will help 'barrier bust' where fire and rescue authorities find unnecessary restrictions are stopping them from getting on with things that clearly make great sense.
The Government's focus in the future will be on providing the right framework for national resilience and to enable local Fire and Rescue Authorities and the wider sector to deliver the reform agenda and increased accountability to local communities for the delivery of their services.
Sector-led and owned fire safety guidance for purpose built flats
Of course, you are here today to develop your thinking on how best you can meet the requirements of the fire safety legislation.
The tragic 2009 fire in Lakanal House, Camberwell - a council-owned high rise block of purpose-built flats in London - gave rise to concerns among housing providers across all tenures - local authorities, housing associations and the private sector. These concerns centred on the adequacy of the risk assessment arrangements that were in place to ensure sufficient fire protection measures to protect the lives of their residents and deliver compliance under both the Fire Safety Order and the Housing Act 2004, which, of course, implements the risk-based Housing Health and Safety Rating System.
These concerns were shared by the enforcing authorities for the two pieces of legislation - fire and rescue services and local authority environmental officers.
In 2007, the Local Authority Coordinators of Regulatory Services (LACoRS as was), the Chief Fire Officers Association and the Chartered Institute of Environmental Health Officers came together to develop guidance for landlords and fire safety enforcement officers, in both local housing authorities and fire and rescue services, on how to ensure fire safety in certain types of residential accommodation. Its aim was to provide landlords and enforcing authorities with assistance in complying with the legislative requirements in a consistent and reasonable manner.
Whilst well-received and used by housing providers and enforcement authorities, the sectors agreed that this guidance document was not well positioned to meet the needs of those with fire safety obligations for purpose built blocks of flats, including high rise.
The sector agreed that additional fire safety guidance would be helpful to focus on the particular circumstances and challenges presented by blocks of flats, irrespective of height.
We listened carefully to the concerns of the sector on this. In recognition of their significance, we have provided grant to Local Government Improvement and Development - part of the Local Government Group - to develop and own, on behalf of the sector, practical and proportionate fire safety guidance primarily for the landlords, risk assessors and enforcing authorities of purpose built blocks of flats across all housing sectors.
We expect this guidance to clarify a number of issues including managing fire safety and ensuring residents in these buildings get appropriate advice on what to do in the event of a fire. Local Government Improvement and Development has consulted widely on the draft guidance and, I understand, are now considering in detail the comments that have been received from across the housing and fire sectors.
A Reference Group of key stakeholders from the housing, local authority and fire sectors was established back in January to inform the development of the new guidance. I understand this Group will consider the final draft guidance at a meeting in July. Subject to the Group's views on the extent to which it meets the brief it was given, Local Government Improvement and Development plan to make the final guidance available on its website, and for dissemination by sector partners by the end of July.
This is superb example of the sector coming together to address the challenges that they face in practical terms, and the Department has been pleased, in this instance, to support the project. We also value the contribution being made by the Electrical Safety Council, who are also funding this work.
I trust the new guidance for these types of residential buildings will actively support landlords and others in the task of ensuring the safety of these buildings in the event of fire is effectively managed and maintained.
Fire Safety Policy - Departmental Priorities
In England, we have a strong record in fire prevention: a record that we can be justifiably proud of.
I am aware that some of you here today have supported calls for more regulation for fire safety in the home and in non-domestic buildings, particularly in relation to smoke alarms and sprinklers. As I have explained, we have absolutely no plans to add to the burden of regulation for businesses and others, especially where non-regulatory routes can offer the same - or better - outcomes.
When we look across the piece we can be in no doubt that the work fire and rescue services do to protect and prevent loss of life and property within our communities makes a real difference.
The latest fire statistics are very encouraging indeed. Fire deaths in the home in England have halved since the 1980s: around 210 people have died in accidental dwelling fires in England over each of the past few years (2006-07 / 2009-10, England).
Of course, one fire death will always be one too many, but this is a terrific achievement, especially when you consider that we have an ageing population which continues to grow, leaving increasing numbers of people vulnerable to risk from fire due to age and infirmity.
We want to maintain and indeed build on these achievements and fire prevention and community safety will remain at the core of our policy objectives.
For example, we recognise the immense value a properly maintained smoke alarms add to life safety and are pleased to have been able to continue to run the Fire Kills campaign during 2011-12, to underpin and support local Fire and Rescue Service initiatives.
As many of you will be aware, the Fire Kills campaign also contracts with 'Wise Up' to specifically target tenants in social housing. 'Wise Up' brings together those wishing to communicate public service information to people living in social housing with the editors of tenant newsletters. Through the Campaign in 2010-11 over half a million residents in social homes have been reached with a fire safety advertorial giving top fire safety tips, including highlighting the importance of having a working smoke alarm installed, as well as guidance on the responsibilities of social housing landlords. This is targeted activity in taking important fire safety messages directly to some of the most vulnerable households in society.
The introduction of fire safer cigarettes across Europe is another important example of how we are improving life chances without recourse to regulation. We fully support the European Commission's efforts in developing a safety standard and test method for reduced ignition cigarettes and referencing this to ensure that, from November 2011 all cigarettes placed on the European market are compliant with this standard.
We estimate that this will save - with almost immediate effect - between 25 and 64 lives per year in England alone, and of course, many more across the whole of the European Union. We are therefore committed to continuing our constructive work with the UK tobacco manufacturers to ensure the necessary arrangements are in place to guarantee compliance with the new standard with effect from November this year.
But we must recognise that Government cannot - nor should attempt - do it all. We do not have the insight or expertise to develop and implement tailored interventions based on the specific needs or aspirations of your local communities.
That is why we are working hard to maintain our partnership approach with local Fire and Rescue Services, and others engaged in delivering public safety, who, in many cases, are much better placed to make the links necessary to deliver locally sustainable safety outcomes.
I am therefore delighted to announce that Cllr Mark Healey, Chair of the Devon and Somerset Fire and Rescue Authority, has kindly agreed to support the work of the Fire Kills campaign to help us promote smoke alarm ownership messages to private rented landlords.
A landlord himself, Mark will, I believe, be a strong and compelling advocate for the campaign to target this particular sector. I am grateful to Mark for his help and assistance in this important matter.
Closing Preamble
In conclusion, I am grateful to have had this opportunity to talk to you in some detail about the range of fire safety initiatives in which we are involved, and the new - ground-breaking - policy context, based on the development of local and sector-led initiatives, which we are embedding.
I am confident we will continue to develop constructive relationships which will benefit central Government, fire and rescue services and housing providers in the respective roles and, most of all, ensure the safety of all our communities from the devastating effects of fire.
I am sorry not to be able to available to hear what promises to be an interesting and stimulating debate this afternoon, but wish the seminar every success.
Published 16 June 2011